How to Motivate Your Kids to be Better Students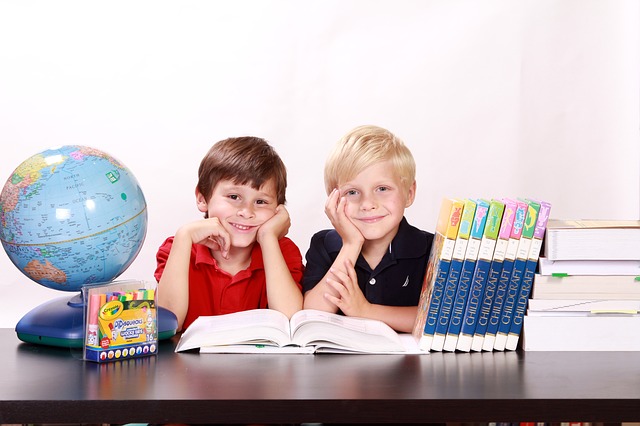 No matter how old your kids are, motivating them to do more and be better in all aspects of life is never easy! This is true for toddlers as well as teenagers, and encouraging them to do their best is an ongoing battle all parents are going through.
But, if you're persistent and determined, you can do wonders for your kids' future, which is ultimately something all parents want to do. Motivating your loved ones to be better students is particularly hard because children simply hate learning.
Still, if you explore different techniques and find ways to motivate them, your kids will be better students than you've hoped.
So, if you're struggling with this as well, here are a few amazing ways to motivate kids of all ages to bring their A-game to school every day of the week.
Start early on
If your kids were bad students all their lives, you can't expect them to graduate from college with honors. In other words, unless you help them develop a positive relationship towards school and education early on, chances are you won't be able to do anything afterward.
That's why you have to start working on this matter as soon as possible – even while your kid is still just a baby.
Of course, this doesn't mean you have to torture your children from day one, so be careful when defining the technique that you'll use for encouraging them to do their best at school.
Developing good working habits is particularly important with preschoolers who are about to enter a new phase in life, but are still old enough to understand these things on a deeper level.
Be friendly and polite when talking to them about these issues, but be consistent as well. What's even more important is to be fair and friendly so that your kids don't develop a fear that could stop them from becoming amazing students in the future.
Be positive
Unfortunately, this method sometimes just doesn't work. Trying to reason with your child is never easy, and if you insist on doing that, you could be entering a world of pain you've never experienced before.
That's why you should think about another alternative, and get prepared for anything. From totally agreeing with you to completely ignoring all your suggestions, you can never know how your kids are going to react and what they might do.
Being positive, assertive, and completely honest is the key to success. You have to treat your child as your peer and understand that you're all hoping for the same result.
Instead of being their enemy or a bad cop they fear, be their friends and tell them how proud of their achievements you are. Only this way is your child going to fall in love with the concept of education and actually, want to do their best every day of the week.
Pick the right place
When teaching your kids to love school, you need to focus on their attitude towards that place, but also on the school itself. Not all schools are the same, and your loved one won't have the same attitude towards all of them.
So, if you want to teach them to love school, you have to make sure that their school presents an institution worth loving. To put it simply, think twice about where you're sending your kids and what sort of school they're attending.
Doing this might not always be that easy, especially if you don't really have a choice. People living in certain areas have no alternative, and they can pick only one place for their children.
But, if you're lucky enough to have a choice, make sure you choose the right place. Your kids' school has to be motivating, encouraging, and, most importantly, actually educational.
That's something people from an inspirational education centre in Hong Kong know the best, which is why they try to focus on your kid's experience more than anything else. Knowing that every child deserves to be treated with love, care, and respect, they focus all their energy on taking amazing care of your loved ones.
This will, in turn, help them form a great attitude towards the schooling system and education in general, making your job easier in the years to come too.
Also read: 20 Last-minute Gifts for newborn Baby
Talk to the teacher
This is another simple thing that goes a long way, but that's something people around the world do very rarely.
Being in touch with the teacher is vital for following your kids' progress and how well they've adapted to the schooling system they're in.
This is crucial for younger kids who are still in shock and aren't sure what's going on but for those who have just moved to a new area too.
This move can be scary, and if your kids change schools often, that could be bad for their education. But, if you talk to the teacher and stay in touch on a weekly basis, things don't have to be so awkward.
Organizing a meeting between yourself, your children, and their teacher might seem like the scariest thing ever, but it's actually far from that. This is something that might help your teachers understand your children more, but also help you understand them on a much deeper level.
You can also use these meetings to encourage your child to open up to the teacher and show them what they can do. This way, they'll be able to show everything they know and are capable of, which might be a problem in a classroom full of other kids.
Fortunately, these aren't the only ways to encourage your kids to be better students. Things like giving them a studying spot of their own, remaining firm and determined no matter what's going on, and staying cool when they're not doing great, are crucial for their studying experience, so be sure to insist on them as well.
In the end, it's important not to be annoying or overbearing because this could be counterproductive, so try to find a balance you and your children will enjoy!