Summer is almost finally here and all of us are thrilled about it. No more rain, no more cloudy skies, and umbrellas; just the sun, beautiful weather, and lovely, light summer clothes.
You have your summer plans all sorted out, you have booked a long-awaited vacation or you will spend a few relaxing days at a nearby beach or by the swimming pool.
That is wonderful and you should be joyful about the summer holidays, but you should also start preparing your body and your skin for the hot weather.
Here is what you need to know and do in order to get your skin healthy and good-looking so that you can be ready to enjoy the summer at its fullest.
1. Exfoliating
To best way to start the process of preparing your skin for the summer is by exfoliating. After the winter and the cold months, your skin can get a bit dull and in need of something that will restore its glow.
Mind that peels that are quite harsh may leave your skin sensitive, so opt for gentle ones. They will do the job perfectly, removing the dead skin cells and rejuvenating the skin.
There is a number of great body scrubs out there and you can certainly find at least one that suits your skin type. If you prefer homemade skin products, you can go for some natural DIY exfoliants and scrubs, which include ingredients such as baking soda, honey, and even kefir.
A few of these scrubs can be used even for the face, or you can simply go for the convenient, gentle peel pads when it comes to the sensitive face skin.
In any case, exfoliation will leave your skin fresh and ready to absorb nourishing ingredients, which you will apply in the next step of the process.
2. Hydrating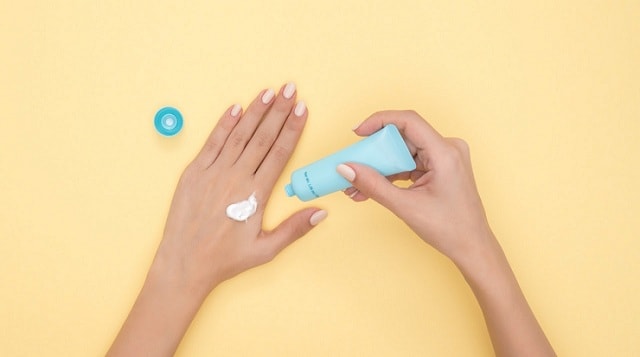 Now that your skin is exfoliated, a beneficial moisturizer will get absorbed more quickly into the skin. There are a vast number of luxurious body lotions and body crèmes that add extra hydration to your skin, as well as lock the moisture that is already in your skin.
In case you prefer oils to moisturizers, do not hesitate to apply a generous amount of your favorite body oil right after you get out of the shower.
Your skin is guaranteed to feel incredibly smooth and be protected, as many of body oils contain antioxidants. Additionally, your skin will have a subtle, yet wonderful scent.
As for the face, it is time to leave those rich face crèmes aside. They work wonders in the winter, as they nourish the skin and protect it from the cold air, but in the summer, this type of crèmes may clog your pores.
Instead, opt for light and hydrating moisturizers that take care of your skin while simultaneously leaving it free enough to be able to breathe.
3. Bronze
This step is optional, although it is a fact that a lot of us love to already look tanned when we go on our vacation. A gradual self-tanner will give a stunning honey-bronze glow to your skin, while subtly accentuating that summer body you have been working on in the last couple of months.
If you haven't had that much motivation and you (willingly) forgot one or two gym sessions, no need to worry or let alone, feel bad about it.
Those love handles or the problematic area on your arms can be easily and efficiently solved with some non-invasive procedures, such as coolsculpting.
Even if you are already at your holiday destination, for instance, in the Emirates, you can get coolsculpting in Dubai done by professionals, as this treatment is available practically anywhere in the world.
In the end, you just have to decide whether you will use a tanning lotion or a bit more convenient, tanning mousse, to give a perfect bronze glow to your summer body.
4. Hydrating – part two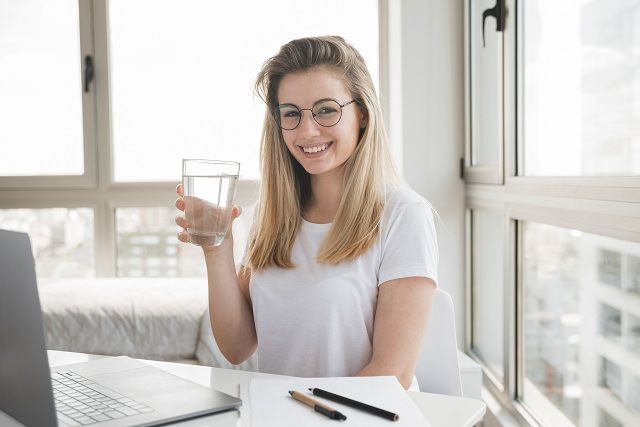 You can never have too much hydration during the summer and we have previously mentioned to religiously hydrate your skin with moisturizers, but do not forget about H2O.
You need to drink plenty of water in the summer, in order for your skin to be youthful and smooth, as well as for your overall health, so you could feel good and enjoy the beautiful weather.
As our body regulates and lowers our body temperature by sweating, we need to restore that lost hydration by drinking more water. This way, you will feel less fatigue, and your skin will preserve its elasticity and glow.
You should drink more water, as well as eat more water. Seasonal foods, such as watermelon, are well known for being the perfect summer treat, as it contains so much water.
Tomatoes and zucchini are the vegetables you should enjoy in the summer as they have vitamins A and E, which protect your skin.
Moreover, you will love your avocado toast even more, as avocado has a lot of good fats that nourish your body and your skin.
The same applies for different sorts of nuts, so make sure to pack some nuts to snack on while sunbathing at the beach.
5. Protecting the skin
Finally, this step essentially refers to sunscreen. It should go without saying that applying and reapplying sunscreen is an obligatory process during the summer days.
Make sure to apply a generous amount of sunscreen on your whole body, including your toes and most importantly, your face.
Additionally, if you have reasons to believe that the sun protection product you are using for your body doesn't work best for your face, do not hesitate to do your research and find a face SPF which will protect and nourish your face.
This step is of such importance because sunscreen both protects us from the harmful UV lights and significantly decreases the chances of getting skin cancer.
In addition, an SPF is helpful in the prevention of dark spots and wrinkles, which come as a result of overexposure to the sun.
Be responsible and don't forget to apply sunscreen at the start of your day, as well as several times during the day. This way, you can be carefree and completely devoted to relishing in the beauty of the summer.