5 Car Care Tips Every Owner Should Know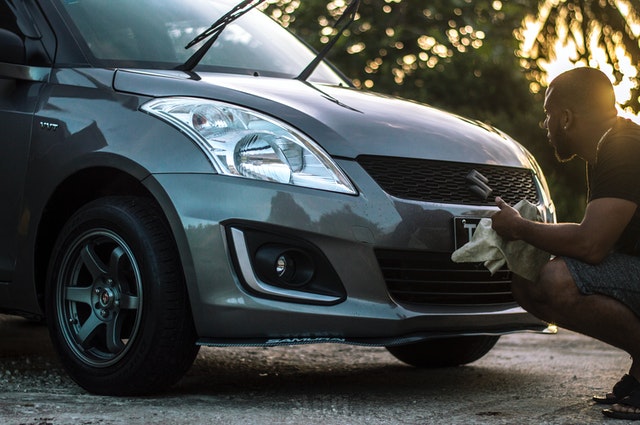 No matter where you live and how old you are – owning a car is an awesome experience! However, this isn't as easy as it seems, and if you want to be able to use your car in the years to come, here are a few tips that might help you become a better owner.
New or used
This is the first decision you need to make when you decide to get a new car: should you buy a used car or a brand new one? Of course, both of these alternatives have their pros and cons, and it's all about figuring out what works out for you the best and what fits into your budget. 
For instance, new cars are more reliable and look visually more appealing, but they cost more as well. Used cars can look quite nice as well and still provide you with first-class driving experience, and they come at a more reasonable price. If you decide to buy a used car, though, stick to a reputable dealer and you'll get the best quality for your money.
Boost your driving skills
This might not seem like the most important thing in the world, but you'd be surprised to learn how many drivers aren't actually as good at driving as they think they are. Making silly mistakes and endangering other people's lives – and your own as well – is something you should definitely avoid, which is why taking your driving skills to the next level is a great idea.
If you already have a license, doing this shouldn't be too hard. It's all about perfecting a few more advanced maneuvers such as parallel parking or entering a roundabout and feeling comfortable using them in your daily driving. This will also help you protect your car and be a more conscious car owner, so this idea can go a really long way.
Protect your vehicle
Depending on your location and your local weather conditions, protecting your car might not be such a big deal – but, on the other hand, it could turn into a nightmare. Whether it's cold Norwegian winters or hot Australian weather, making a detailed plan and protecting your vehicle against harsh conditions is one of the best investments in its future. 
What you need to keep in mind is that rain, snow, and wind might cause serious damage to your car – not to mention hurricanes, tornadoes, or storms. Therefore, drivers in every corner of the globe, from aforementioned Norway to Australia, are looking for ways to solve that problem. If you're one of the latter, for instance, you might check out those protective Australian car covers that will keep your car safe all year long. They come in all shapes and sizes, so just pick a model that will suit you and start protecting your car today!
Wash it car 
Having a protective car cover doesn't mean anything if your car is always dirty. Keeping your vehicle clean at all times is practically impossible, but you can always make an effort to wash its exterior regularly. This might not be the most exciting project in the world, but it's something that will help your car look and feel brand new much longer.
What's great about this idea is that you can do it on your own. Washing dirt, removing bugs, and minimizing mud damage won't just make your car look great, but it will also protect your paint. So, whether you're using warm water and soap or prefer going to a carwash, make sure you do it at least once a week.
Keep investing 
It doesn't matter how old your car is – changing things like your oil, your filters, your tires, and your windscreen wipers is something you simply have to do. All these parts are rather affordable and you won't spend too much money on them, but your car will love getting new parts from time to time. After all, this is why changing your oil and tires are among the most important car maintenance tips you should know.
Besides extending your car's lifespan, these things are also great investments in your future. If you decide to sell your car, you'll be able to earn more money because you'll be selling a well-maintained vehicle every driver would be happy to own. 
Taking care of your car is neither easy nor simple, but it's not as hard as most people assume. Just look into these ideas and start turning them into reality right now, and your car will thank you for it! 
Tags :
car