7 Reasons Why Your Business Needs Sales Appointment Setting Services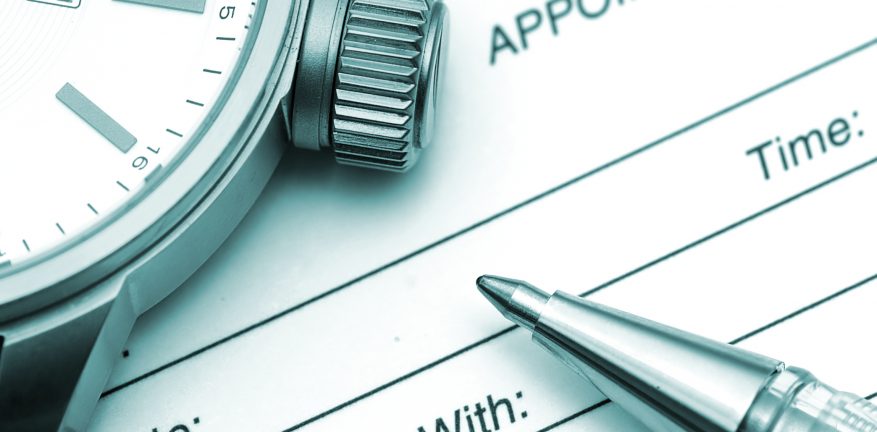 Are your sales leaders failing to bring out the desired results? Is your business lacking behind in the competitive market sphere due to poor sales management? Is your business suffering because your sales team can't align with your business ideas and vision? Then sales appointment setting services are there to rescue your drowning business and create a silver lining to your sales pipeline.
In today's business landscape, the dynamics of the market are changing rapidly. Therefore, aspiring entrepreneurs are looking for solutions to boost lead generation and increase sales. To meet crucial business goals, the managers are involved in creating strategies to create value using an agile approach and problem-solving technique to reach the prospects. More importantly, the relationship between the sales team and prospects and leads is evolving to change the swift and way sales are being done. Hence, your sales team plays a critical role and acts as a vital asset in creating and building long-term relationships with your customers.
Your sales leaders can create or break your business
Therefore, you need a team that can effectively communicate with your prospects contributing to profits by improving sales volumes and considerably increase ROI. But if your sales team has poor communication skills, works with traditional or hostile techniques, and lacks extensive market knowledge, your business is at risk. An article published by Harvard Business Review, clearly states how ineffective resources involved in sales can cause lasting damage to a company.
Here's when the high-time to avail sales appointment setting services come in. But before discussing the reasons why you should opt for the same, let's understand what exactly the term is and how it can actually impact your business growth.
What are Sales Appointment Setting Services? How do they benefit your business?
You can outsource a proficient team of specialists who have expertise in giving growth formulas, scaling businesses, and combining right strategies with the right messages to inspire your audience, educate your prospects generating leads and meeting the end goals. Thus, sales appointment setting services can exceptionally make a propitious difference to your business. Here's how your business will be benefitted-
Save Time and Money- Rebuilding your team involves investment both in terms of money and time. Also, there is no surety that the new team would adapt your work culture so outsourcing sales appointment setting services will save time and money.
Increase ROI- The outsourced team will be accountable for the results. Therefore, they will work with proven strategies to improve performance and boost revenue.
Save Labour Cost– You don't have to invest in hiring and training your resources to do the assigned tasks effectively.
Bring quality leads- Since the professional outsourced experts know the market standards, they will focus on engaging the right audience and generate quality leads.
Sustainable Growth– The end game is to keep the profit margins ongoing and continue to drive growth so that your business can reach new heights.
Build Business Relationships or Partnerships- With deep knowledge, experts identify your potential prospects, change them into customers, and help to retain them to endure business relationships.
Why Your Business Needs Sales Appointment Setting Services?
Confused if your business requires outsourcing sales management or hire the experts to keep your pipeline full? Are you still thinking whether your business actually needs to avail of such services?
We have mentioned 7 reasons that can help you to make an informed decision regarding outsourced sales appointment setting services:-
1. Failing to Educate Prospects– Are your sales executives passing rampant information or are not in harmony with your business mission? If yes, then how could you expect uninformed or misguided prospects to turn into your customers. So, address the problem of educating your leads with the virtue of passing the right business information.
2. Inefficient Results– In spite of implementing all possible tactics if your sales leaders are still struggling to meet your end business goals, your business needs an outsourced team like Salesflow to bring faster and better results.
3. Require Excellent Sales Strategies– If our sales team is not able to bring in more prospects, increase sales pipeline, and boost revenue you must outsource sales appointment setting services to provide you with tested strategies and innovative processes to rebuild your sales model and bring favorable results.
4. Unable to Connect Decision-makers– A successful sales operation can't be conducted without connecting decision-makers that could change your prospects into lasting customers. So, outsourced sales appointment setting services help to persuade higher executives with excellent communication and insights.
5. Lacking Thought Leadership– To fix meetings with the decision-makers, you need evident leadership skills to make constant strategy improvements, indulge in active networking practices, and develop effective engagements to create business value.
6. Inaccurate Customer Data– Unmanaged customer and leads data can cost your business revenue. If you have inaccurate or messy customer data, you need an outsourced team to do it for you. You will get not only efficient access to lead/customer data but also can get a thorough understanding of your lead/customer needs which results in conversions, customer retention, and improved customer satisfaction.
7. Unmeasured Sales Appointment Success– Are your prospects constantly rejecting your proposals? Are there metrics to measure the success of the meeting with a decision-maker? If you can relate with these questions then you need to leverage sales appointment setting services offering success measurements, reviewing the outcome and feedback, and ensuring improvements to bring excellence.
So hiring sales appointment setting services experts will align with your definition of success and scale your business excellent and seasoned advice. Don't lag behind, engage the audience, generate leads and fill your pipelines and emerge as the market player.
Tags :
outsource appointment setting services