Is There An Age Limit For Dental Implants?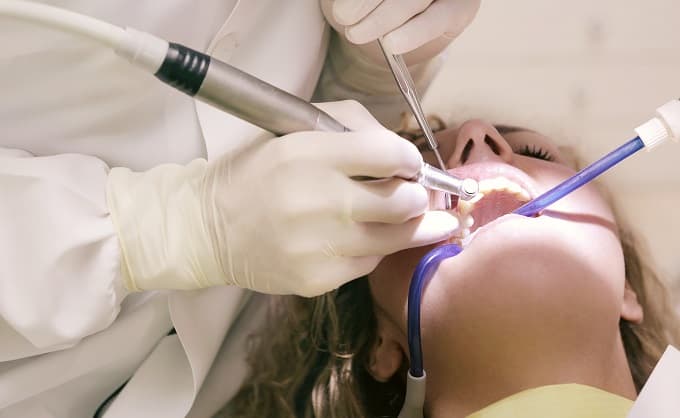 If you have had to have a tooth or teeth removed, then dental implants are an excellent option that you may wish to consider.
However, they are not suitable for everyone so you will need to consult your dentist before giving them your full consideration and see whether they are ideal for your situation.
Below you will find more information about dental implants, how they work, and who they are suitable for, including ages.
Requirements For Dental Implants
There are a few main requirements for people to be eligible for dental implants or not, and the first one of these is that their bones are fully developed.
As a result, children and young adults are generally not suitable for dental implants, although there are exceptions to this and it would be at the discretion of the dentist.
The second requirement is that the patient has an acceptable level of general and oral health, and their mouth is free from infections or gum disease.
With the work that is undertaken to install dental implants, to help ensure a full recovery from the procedure as quickly as possible, your dentist will want to make sure that your mouth is as healthy as possible.
Looking For The Best Dentist To Fit Your Implants
As long as your overall health and oral health are in good condition, and you are an adult, no matter how old, you should be acceptable to have dental implants.
The cost of the implants can vary quite drastically, so you may wish to shop around and find a reputable dentist that offers them at a fair price.
If you work in Sydney city center, you can even find a dentist providing dental implants in Sydney CBD, meaning you can take less time off work causing less of a disruption to your daily schedule.
You will want to ensure that you speak to around three or four different dentists and ask them to explain the procedure and their costs, and when you have the price from each of them, you will then want to look at their online reputations.
There are many different independent review websites where patients leave accounts of their experiences, which can give you an excellent insight into the quality of the dental practice that you are interested in attending.
Using this information, you can then make an informed and balanced decision as to which dental clinic you wish to go to have your dental implants.
Making Your Decision
When you are making your decision, there are three factors that you should give more weight to, which are the price, the convenience, and the reputation of the dentist.
If you choose the cheapest option, you could find it is also the most inconvenient, and vice versa.
So you will want to make a balanced choice selecting a dental clinic that is well known for excellent work, charges a fair price, and can carry out the work when it is convenient for you.
Make sure that you take excellent care of your implants when you have them, and they can last for a very long time to come, ensuring that you have a perfect smile for many years.