5 Basic But Essential Things To Know About Agra Before Visiting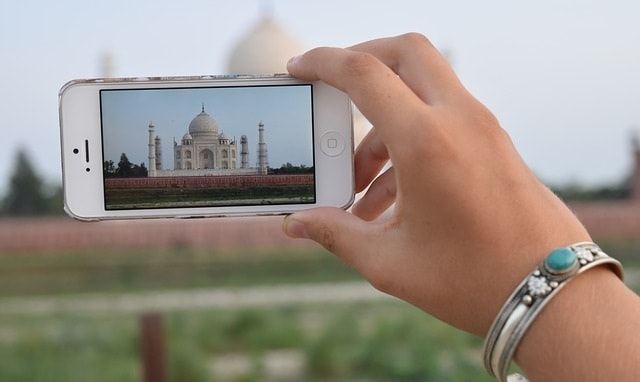 Land of Taj, Agra is one of the most popular cities in India. It is frequented by Visitors from each and every corner of the world. After all, it has one of the Seven Wonders of the World.
Agra is a small but unparalleled city of India, located in Uttar Pradesh. Strategically located at the riverbanks of Yamuna, this Mughal City has many mesmerizing monuments, attractive souvenirs, and exclusive culture.
It not only attracts foreigners but also attracts many local Indians to come for a holiday or a day trip.
When you explore alone, Agra may make you feel irresistible. Among a large group of people, this place seems small. Every corner of this fortress is worth exploring.
Take it easy. Look up and down. Sideways, front and back.
There are always some interesting things to look for. You don't even have to look harder. They are visible and waiting to be appreciated.
The first tip from everyone would be to visit Taj Mahal during sunrise or sunset. On the other hand, they might advise you to avoid summer trips to Agra.
However, there are numerous basic tips that every traveler should know before reaching Agra.
Here are the top five things to know about Agra.
Reach Via Train
The best way to reach Agra is to reach Delhi first. From Delhi, you can find road and rail transportation to reach Delhi.
It is best to choose rail transportation for its comfort and ease. There are two stations in Agra. From Delhi, a train ride to either of the stations would cost not more than INR 100.
If you want to cover Agra in the most luxurious way, choose holiday package India of luxury trains like Palace on Wheels, Maharajas' Express, and others. Explore the facility of Maharajas Express when you know about the maharajas express you feel I am king and queen in the train.
Where to stay?
The city is filled with hotels, heritage palaces, luxury hotels, boutiques, and others. On the other hand, there are simple lodges, guesthouses and simple hotels for those with lean budgets.
It is best to stay away from any of the areas with iconic monuments if you are looking for cheaper accommodation.
You can easily find transportation from any part of Agra to scale the whole region. Most of the tourists choose to book hotels in Delhi.
The entire city of Agra can be scaled within a matter of a few hours or a day. They prefer reaching Agra early in the morning, cover the entire city and return to Delhi by night.
Here briefly described the top hotel to stay in Agra like Oberoi Amarvilas, Coral Tree Homestay etc.
Travel Around In Rickshaw
There are numerous options to travel around the city. The best of all is the rickshaw. You will never find a guide as enthusiastic and realistic than a rickshaw puller.
Moreover, the city is riddled with traffic, making car rides more troublesome. The small alleys of the city, shopping lanes, and cultural spots are best reached via rickshaw.
Although comparatively a costlier and harder option to hire rickshaw at every destination, it is worth the experience.
Not Just Monuments
You would be enjoying a grand vacation by just visiting the iconic monuments of the land.
However, it isn't enough.
You need to enjoy all the faces of Agra. Catch a stage show about Taj Mahal, relax in Mughal gardens, and explore the alleys of shops in the city to find souvenirs, try the local cuisine and so on.
Do not just watch Agra from a distance. Get closer with the locals and live Agra.
Popular Markets of Agra
Every year, millions of tourist visit and experience the typical daily life of local shopping in the flea market.
The small bargaining on the streets, the ingestion of street food, the loss of people in the crowd, and the avoidance of uncontrollable traffic are all exciting elements of the city's newcomers.
Below list some of the popular markets of Agra.
Sadar Bazar
Agra is known for its leather goods, as here is Asia's largest footwear industry. Sadar Bazaar is the best place to buy leather goods such as belts, gloves, shoes, bags, and jackets.
Visitors will encounter several outlets at the dessert shop Pancchi Petha, but the first is worth checking in at Sadar Bazaar and their Pethas.
Sanjay Place
Sanjay Place is considered the financial center of Agra and is popular with small traders in computers and laptops.
If any of your electronic items stop working during a trip to Agra, the best place to visit is the Shah market, which is next to Sanjay Place and is the largest electronic market in the city.
As for buying clothes, here you can find some more expensive shops, such as Bombay Dyeing and Bachoomal Gallery.
Kinari Bazar
The narrow streets behind the Jama Masjid constitute this small, completely crowded market.
This is the perfect place to shop, especially when planning a wedding.
A variety of Indian jewelry and wedding gowns are available on the market, such as sherwanis (groom dress), veil, headscarf, and lehengas (bride dresses).
J.K. Cottage Industries
There is no doubt that Agra, Taj City, is known for its marble and J.K. Cottage Industries is the perfect place to find a variety of marble, inlays, sandstone and soapstone items. Visitors usually go there after visiting the Taj Mahal and Agra Fort.
Agra is a land of beauty and color. The ultimate tip is to visit this Mughal region when it is at the height of color. That is, visit during the celebration time.
Choose to visit the city during any festival or local celebration. You with find many exotic sights and activities to enjoy starting from folk dance performances to hot air ballooning.
Beware
There is no city in the world, which is 100% safe. Always be safe. Do not trust strangers. The best way to be safe is to pre-book every element of your vacation with any reputed travel agency India website.
Travel in a small group and never choose off-beaten routes, when traveling alone.
Here are the Handpicked article that you must read.
Top 10 Places to see Snowfall in India right now
Top 20 Places to visit in Uttarakhand
Tourist Places to visit near Hyderabad within 100 km
Top 7 Tourist Places near Bangalore within 300 kms
15 Best Places to visit in Jammu and Kashmir