How to catch a cheating partner?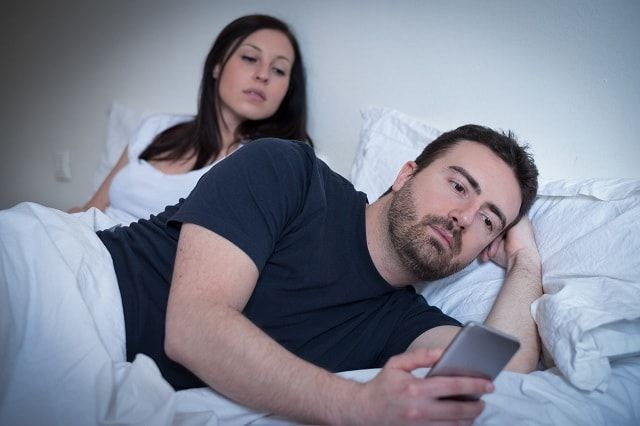 It is difficult to catch someone cheating. After all your whole trust, your life and relationship are at stake. One of the biggest fears in any committed relationship is finding out that the partner is disloyal.
The technological enhancement made it possible to cheat in a whole new variety of ways, lifting previous barriers to infidelity.
However, the same technology also made it easier to catch the cheating partner red-handed.
You should be careful and collect proper evidence before blaming and confronting your partner in case of cheating.
Trust your Instinct
You don't know how, but you feel it, maybe the intuition which tells you that your partner is cheating. Trust them, they can't be wrong every time. If you have that instinct, start collecting the proofs.
Notice the changes or signs
Have you noticed any changes in your partner's behavior recently? Have they started dressing better or more concern towards their looks or started using a new seductive intense perfume or working hours suddenly increased?
Whenever you try to contact, they don't revert or pick your calls and gives you the excuse "I didn't catch the bell, or the battery was low, or I was in the middle of something important".
You started getting unsatisfactory answers, whenever you ask where they are heading.
Do check for these reasons and notice these changes last for long or for a short period of time.
There are chances your partner has a project at work taking up more of his/her time but in that case, they should be comfortable enough to share the reasons with you. If they are not giving you the exact reasons, chances are something fishy is going on.
They Become More Secretive
You will find everything around you changing if your partner is cheating they will become more secretive because now they feel the need to hide things from you.
Your partner will start going out of the room to pick the calls or never leave their phone behind. Or when they are on the computer and you walk by or enter the room, they shut down the computer.
Change in Sleeping Habits & Lack of interest in Relationship.
The sleeping habit will surely tell you the truth, these changes are visible overnight, and they will start staying up longer using the excuse of work or pretend like they are asleep as soon as you hit the bed.
They will stop showing interest or initiate sex or feel distant when you initiate. They may stop holding hands and greet you with hugs and kisses.
Contrary to this if you find an increase in your partner's sex drive or interest in trying different sexual things it can be a clue of an outside affair.
You will find they will become less affectionate and stopped putting any efforts in the relationship, they will no longer take interest in your feelings or life, not even interested in discussing the future of the relationship.
Once you have noticed these changes and they are enough to make you realize the difference. It's time to collect evidence before confronting your cheating spouse.
Pay Surprise Visit
Drop by their office unannounced or come back home early, don't make it apparent that you're spying on them. Otherwise, they will be more conscious and find ways to go unnoticed.
Always have a perfect excuse of paying the surprise visit, it should not look fake. If you are living together, you can inform your partner that you will be late in the evening and then come early.
If your spouse is cheating instead of welcoming you with the smile, they will be shocked or even angry at you which is a sure sign that something is cooking.
Use Cell Phone Spying Software.
There are lots of such software's available, download it on your partner's phone. You just need phone for 5, 10 mins to install the software, once downloaded it won't be visible to your partner.
You will be able to see the phone calls, text messages, e-mails, web browsing history etc. Also, some of the apps allow you to trace the location of your spouse.
Follow your partner.
If you are suspicious that your partner is going to meet with someone, but they are lying about their whereabouts, follow them.
But make sure, you are not caught on the mirror of their car, keep a safe distance when you are driving and parking or the best thing will be to drive someone else's car.
Take binoculars with you, avoid staring directly and instead use the mirrors of your car to watch their behavior and whom they are meeting.
Hidden Cameras & GPS Devices
Place a spy-cam in your partner's favorite hangout room, where they love to spend their alone time. If they're over the phone or doing something fishy behind your back, you'll catch it soon.
A GPS device can help you in tracking the movements of your spouse, get a tiny GPS device and fixed it in the bottom of your partner's car, which will help you trace and caught them red-handed.
Hire a Private Investigator
You have your own evidence and seen them cheating but the question is how to proof? Private Investigator comes as a life savour in such situations because sometimes it's not possible to collect the physical evidence to support your allegation.
Hire a private investigator and instruct them what you want, they will keep everything secret and collect all the authentic information using the tools they use as a professional.
They may be expensive, but worth when it's about the most important decision of your life.
Discuss the cost in advance but never compromise with quality, do proper market research and hire a licensed, reputed detective agency or an investigatory with prior experience in infidelity investigations.
The aftermath can be horrifying, it will be difficult for you to approach your partner even after having all evidence. Make sure to have physical evidence before confronting once you have all the proof, trust them and don't let him/her try to convince you that you are crazy.