7 DIY Tips to Clean Car Floor Mats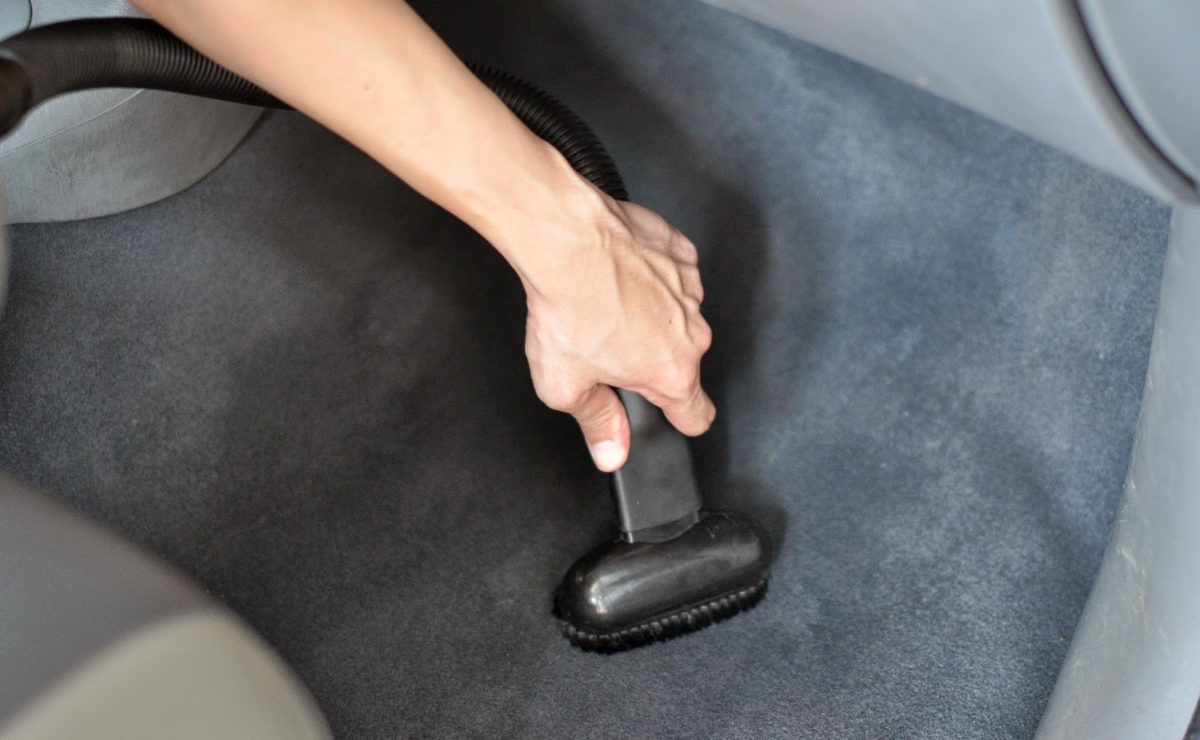 You may have observed that your car mats get dirty after some time. Therefore, it is important to clean them after some time. Automobiles need optimum care and maintenance to keep it long-lasting.
Car is also one of our biggest assets. Therefore, it should be maintained in good condition. The best way to clean car floor mats is described in this article.
In your automobile, the easiest thing to clean is car floor mats with the help of a good quality battery backpack vacuum cleaner. Floor mat cleaning process involves various stages such as removing dirt, washing, drying and take them back in your car.
You can also do vacuum cleaning and rubbing to make the entire process simpler and hassle-free. You should do regular cleaning to keep your car new and fresh always. Dirty mats may smell pathetic if they are not washed and cleaned up regularly.
If you love to drive a clean car rather than dirtier one, then implement the following tips:
#1. Vacuum Cleaning
The best way to clean your car floor mats is by using a battery powered backpack vacuum cleaner. Make sure to purchase optimum vacuum cleaners. This device can easily suck filth and dirt stick on your mat. Vacuum cleaning is an essential step before washing.
#2. Take Out Car Mats
Well, it is not a wise decision to wash your car mats inside the car. It may result in sticking of dirt and filth on the dashboard or other parts inside the car. You should take them out of your for washing stage. But, it is important to take them out properly.
Washing your car mats inside the car may result in damage in your car brakes, clutch or accelerator pedal. Once the mats are out of car floor mats, then you can wash them just like any other cloth.
#3. Use Powerful Hose
The third step is similar to cleaning any other object with pressure water. For power wash, you may need some special device. You can use a powerful hose to an efficient and strong cleaning result.
This device will help in removing stuck dust, and dirt particles stuck on your car floor mats. Pressure water will help you to get rid of tough filth accumulated on the mat as well.
#4. Get Rid Of Stains
If after pressure washing still, some stains are present over the carpet then you can use carpet shampoo. There are different types of good carpet shampoo available in the market. Choose the best cleaning solution so that it may not result in discoloration and can effectively remove tough stains.
Apply shampoo on your carpet. Please read the instruction mentioned on the carpet shampoo bottle applying it on your carpet. After apply shampoo, brush the carpet in a circular motion.
Please ensure to clean the carpet from the underside as well. Remove dirt properly! If stains are tough, then you can repeat the process one more time. But always keep in your mind that too much shampoo can degrade the quality of your carpet.
#5. Let It Dry
After cleaning, the next stage is drying! Never put your car mats back until they are cleaned properly. Now, you may need a dryer, or you can leave them under sunlight. Keep them under sunlight for few hours before wrap up.
To accelerate the drying process, you can also use a dry towel to soak the water droplets over the mats. Take a towel and pat them after that hang them in a sunny area. Before hanging them, shake them one more time to remove extra dirt and dust.
Patting is important before hanging them so that dirt may not stick over it. When your car carpets are drying also park your car under the sunny area. It will help to remove the foul smell from your car.
#6. Vacuum Once Again
Once your carpet and dried properly then once again clean them with battery operated backpack vacuum cleaner to remove the little number of dirt particles still stick over the surface of your car mat.
Usually, shampooing result in the uplifting of deep dirt and debris.  Therefore, you should clean it with vacuum cleaner one more time to remove the uplifted dirt and debris.
#7. Vacuum Underside of Mat
Before placing the car mats inside the car, use a vacuum cleaner to remove the dirt accumulated under mar area. Clean the car properly with gd5 battery backpack vacuum cleaner. Remove dirt from different front counters as well. Clean mats from both sides and put them back inside the car.
Brief Summary
If you are looking for DIY techniques to clean the carpet, then use above-mentioned steps to keep them in good condition always. Clean your car floor mats after some time to extend their life and get rid of foul smell due to accumulated dirt and filth.
Read More
Reasons To Choose Steam Mops Over Regular Mops