Complete Buyer's Guide to the Best Compression Socks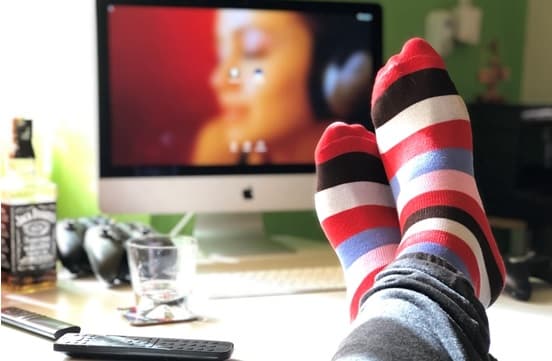 Compression socks are designed to promote blood flow and circulation within the legs and ankles. With the ultimate outcome of decreasing swelling and pain in legs and ankles. This clever invention has proven to be extremely beneficial to many individuals.
If you're considering purchasing compression socks and have no idea what to look out for.
Then here are some key factors you should definitely consider before buying Compression socks.
DIFFERENT TYPES
There are three main kinds of compression socks: anti-embolism, graduated, and non-medical grade.
Depending on your personal needs, you have to get either one of the three.
Anti-embolism
This kind of compression sock reduces thrombosis in the veins. They offer different levels of compression on different key areas on the sock. Anti-embolism socks should be used by individuals who are bedridden or who aren't mobile.
Wearing anti-embolism stockings or socks will improve blood flow while prohibiting the formation of blood clots deep within the veins.
Click here to learn more about thrombosis.
Graduated
This kind of compression sock or stocking has a strong compression hold at the ankle. As the sock moves upward towards the calf and knee, the compression gradually decreases. Because the pressure becomes less and less as the sock moves up the leg, it helps to squeeze blood back up towards the thigh.
The graduated sock is specifically designed to enhance mobility and promote healthy blood flow. They come in a variety of strengths and should be fitted by a healthcare professional.
Non-Medical Grade
Non-medical socks and stockings can be purchased without a doctor's prescription. They don't feature such a strong compression on the legs and have the main function of relieving aches and pains in the legs.
LENGTH
Depending on the length of the socks, it will influence the function. The most common length types are either below the knee or ones that go up to the thighs.
Those who end below the knee has the sole purpose of decreasing swelling and fluid buildup in the lower leg. Below the knee socks can help limit and prevent the medical condition peripheral edema.
Whilst those who extend to the waist or thigh has the function of reducing blood pooling as well as preventing orthostatic hypotension.
Depending on what your physical needs are, you will either have to purchase hosiery or socks. Suppliers like Lasso Gear compression socks have a variety of different medically certified types in a variety of lengths and sizes.
MmHg
Before you purchase compression socks, you have to consider the MmHg that the product consists of. MmHg stands for millimeters of mercury. This ultimately indicates the pressure level within the fabrication of the product.
The higher level MmHg the more pressure will be put onto your legs and ankles. The MmHg level can be much higher at the foot than below the leg. A graduated design will have a gradual decrease of MmHg as it moves up the leg.
15-20 MmHg is suitable for daily and travel wear as well as sports injury recovery. 20-30 MmHg is suitable for sports injury recovery, medical recovery, daily wear, and mild vein problem symptoms. 30-40 MmHg is for individuals who suffer from severe and acute symptoms, but can also be worn by sports recovery and post-surgery recovery patients.
WHO ARE THEY SUITABLE FOR?
Individuals who are in occupations where they have to stand for a long period of time can consider wearing compressions socks. They are specifically common among flight attendants, nurses, doctors, and sales attendants. Even if you are a regular traveler you can consider wearing a pair for utmost comfort.
People who suffer from medical ailments like vein diseases and blood clots can benefit greatly from wearing compression sock.
QUALITY AND DURABILITY
It's important that you don't compromise quality over a cheaper price. Investing in a higher-quality brand product will give you much greater medical benefits. Do some research on the brand you are considering to purchase and make sure that they use high-quality fabrics.
Materials such as cotton, spandex, natural rubber, and nylon are woven together to create thick pressurized hosiery. You'll find variations of softness, elasticity, and overall appearance depending on the material combinations.
High-quality brands put a lot of time and research into creating the perfect fabric that isn't just medically beneficial, but that is also comfortable, soft, and aesthetically appealing.
Consumers also have the choice between different styles. Either a sheer fabric that's lightweight and modern or an opaque style that is comfortable. Sheer styles look more stylish but aren't as effective as opaque styles.
Even though compression socks and stockings can prevent varicose veins as well as decrease pain in ankles and legs, it's still important that you consult a healthcare professional before wearing them on a regular basis.
Conclusion
Compression socks is a clever invention that has proven to be extremely beneficial to many individuals. It helps is blood flow and circulation within the legs and ankles. With the ultimate outcome of decreasing swelling and pain in legs and ankles.
You can share you thoughts about this Compression Socks buying guide in comments below.
Read More