How Contractors Benefit from Construction ERP Software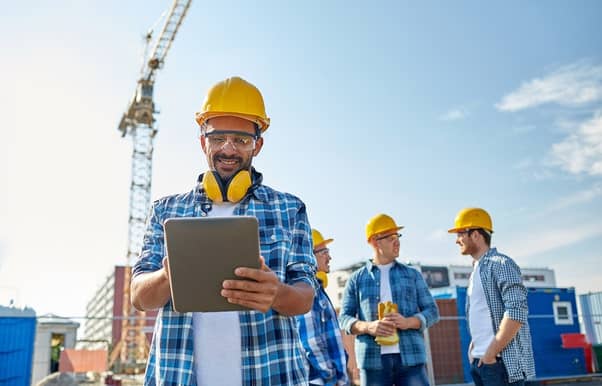 With technology comes the evolution of every other industry. It includes the construction industry, which most people may regard as a rugged sector. But in reality, it is highly technological.
Today, construction applies more technology than most people think, and it is not just about the equipment they use on-site. Most engineering offices today make use of construction ERP software that helps keep every team member, from the project manager to the technicians, updated with the status of each project.
With most members of the project and service team out of the office, how do contracting and engineering companies use construction ERP software?
Enhanced Automation and Organised Collaboration
By this time, you probably agree that automatic trumps manual systems. And this is not just to say that you are on top of the game, but keeping processes automated also helps keep an organized system.
Construction is a comprehensive and complex service to offer to clients. From the planning to the execution to the commissioning, each person on a team serves a purpose.
And one mishap could cause damage and losses. A construction ERP software will provide access to everyone on the team, wherever they may be. This way, checking on manufacturing status or purchasing progress and updating the client while outside the office is a breeze.
Availability of Convenient Mobile Capability
With frequent visits to the client, the availability of information may become limited. However, with construction ERP software, data availability expands.
But what happens when your project engineer or foreman visits the project site?
In most cases, devices like laptops and cameras are not allowed on site. It is where the importance of mobile capability comes in.
It, however, does not stop with mobile phones. You can also make use of other mobile devices that could sync data with ERP systems. An example of this is wearable technology.
Forecasting Based on Actual Data
Construction ERP software provides analytical data and has predictive capabilities. Through these data and information, the project manager could predict outcomes and, from there, make final decisions.
For example, budget allocation and schedules are put into the ERP. If there are some deviations between expected equipment costs and the actual price they were bought, the project manager could predict by how much the margin is reduced or, alternatively, could plan on where to transfer some funding.
If there are delays in delivering some materials, some adjustments on the schedule of project execution could be made.
Universal Integration
Most construction firms make use of one Building Information Modelling or BIM. ERP software will allow the delivery of insights, such as cost allocation, planning, and scheduling, with the users gaining more control provision as they need it.
Construction ERP software allows contractors and engineering companies to integrate information across different platforms. It provides flexibility in using other software solutions to make sure that data is transferred smoothly between different systems and domains.
High-technology Safe for the Future
As technology evolves, so should a company. For a business to become sustainable, it's critical to keep up with continuous developments.
As it is a collaborative system that could integrate information from other platforms, ERP software will protect your company from falling short of adapting with the times.
As a bonus, you get a chance to observe a sense of corporate responsibility. Because all or most pertinent documents are kept in electrical records, you practically do away with using paper.
It may not be your priority, but it is a good addition to consider, especially now that most companies gear towards environment-friendly developments.
Design, cost analysis, bidding, project kickoff, project preparation, inventory tracking, collection and acquisition of equipment, project implementation, commissioning, Document management record tracking can be expressed in all these phases and their interconnections by ERP software development.
From here, all departments, even accounting, and human resources benefit from it as they could keep track of budget allocations and employee timekeeping.
Tags :
ld