How Copywriters & The Blogs They Write Can Help Your Business Grow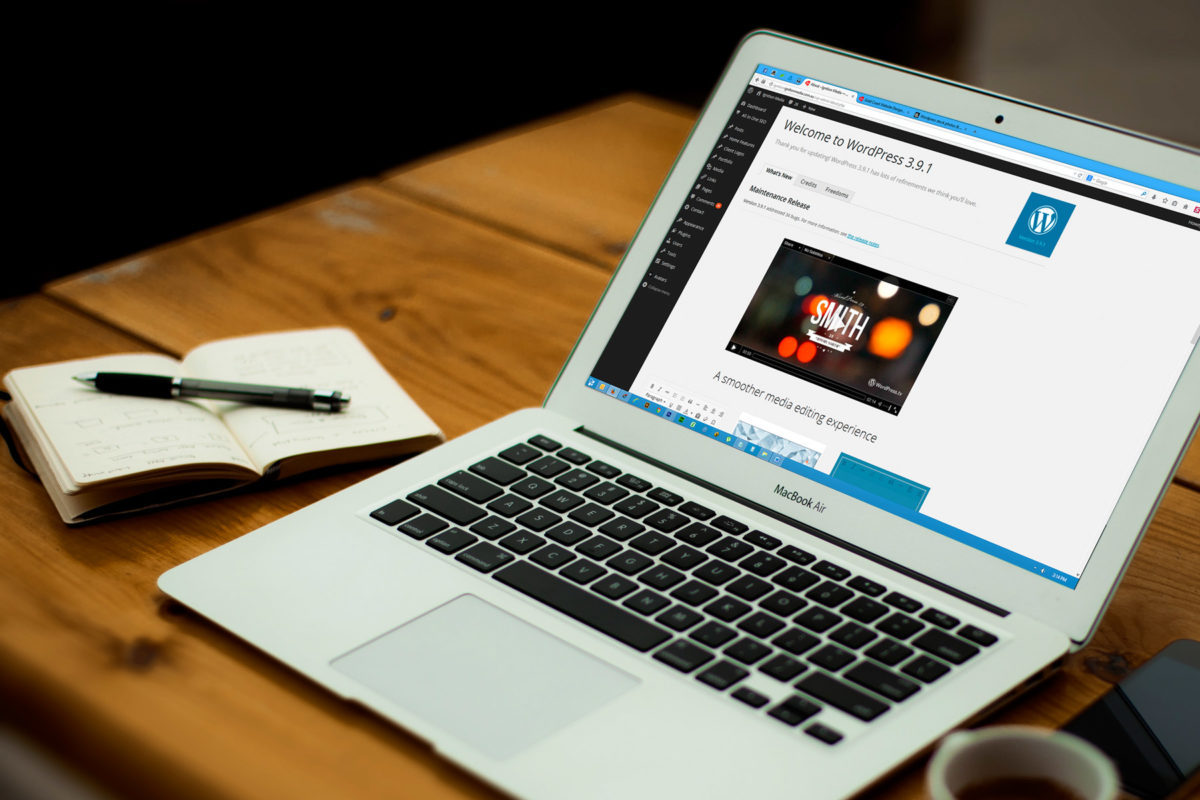 Many small business owners find it challenging to speak in public — some even sweat beads with knees shaking when they are asked to give a presentation to a crowd.
But while public speaking is considered a natural fear for many, some have a subtle fear for writing. In fact, when asked to string together a couple of words for the company portfolio, some business owners turn like a deer in headlights.
This is where copywriters come in. Business owners need copywriters as much as public speakers seek speechwriters, especially in this modern age where blogging has become a necessity to succeed in a competitive market.
In this article, you'll learn the different ways blogs can help your business grow and why you need copywriters to make it work.
5 Ways Blogging Can Benefit Your Business
Building brand awareness is one of the key goals most businesses have today. If this is true for you, then you'll definitely need to have consistent blogging.
Aside from offering useful and relevant information to your target audience, blogging also serves as a way to establish your brand in the market. In fact, an inbound marketing report revealed that almost 80 percent of companies reported an expansion of their customer base, all thanks to their blogging efforts. Plus, 82 percent said that blogging is considered a critical part of their business.
But what makes blogging so special? Here are five ways how blogs make a difference:
1.     Boost Search Engine Optimization
Search engines provide people with information that is relevant and useful for everyday life. This serves as an opportunity to create a solid reputation in the industry you're in, especially if your blogs are optimized for search engines to find.
Remember that all major search engines want fresh and useful content that could provide value for their users. With consistent blogging, you can offer online search platforms like Bing, Yahoo, and Google – the industry leader – a way to find your brand. If these search engines have indexed your blog, you'll have a big opportunity to insert keywords that can direct consumers to your offerings.
For example, if your business lies in the clothing and makeup industry, then fashion blog articles can help you build brand awareness. This is because pieces about fashion often tackle topics that are related to the products or services you might be selling.
2.     Establish authority
As mentioned earlier, establishing a reputation is one benefit of consistent blogging. But not just any reputation – you'll be able to introduce your brand as an authority in the field. Not only does this make more consumers want to buy from you, but it would also help expand your clout in the industry.
When you provide valuable information as an expert, prospective clients and potential partners will be able to learn about your knowledge and experience in the field. Over time, you'll be considered as the go-to source for helpful information that people will regularly seek. And with that comes more opportunities for your business to expand.
3.     Create a connection with the target market
Connecting with people has never been this easy, thanks to the Internet. In fact, the world wide web has made it possible for you to connect even with individuals whom you don't know personally. This much can be said with blogging.
When you blog, you raise awareness not only in the information you share but also in the brand you're establishing. Remember that brands are more than the logos and products – they are the intangible image that companies establish for themselves.
Blogging offers a way for your brand to reach potential customers not just as a source of products and services but as a "knowledgeable friend" as well. This will make people trust your brand and, eventually, get to know more about the business character, corporate standards, vision, and personality of your company.
4.     Expand your reach through share opportunities
Aside from creating direct connections to prospective clients, blogging can also help you reach multiple levels of their networks. This is because of the shareable content you provide that can help people who already trust you share that fact to their network by linking back to your website.
With the ripple of shares, you'll have a potential for viral traffic and, inadvertently, exponential growth in the market. From social media platforms to emails, your current customer base can expand since the existing ones tell others about your brand, all thanks to free social marketing.
5.     Offer an additional source of income
Once you've established your company or your self as an authority in the industry, the chances are you'll gain a steady flow of traffic. In blogging, that translates to extra income, which may come in the form of increased sales or additional revenue from ads.
What Copywriters Can Offer Your Business
Now that you know what carefully written blog articles can give you, it is time to tackle the role of a copywriter in boosting your business. Below are some of the things these professionals can offer you:
Engaging written content
Since one of the benefits of a blog is to engage potential customers, you'll have a better chance of achieving this by hiring experts in the craft.
Copywriters not only provide blog posts, but they can also help create landing pages and interesting on-page content that can make users browse through the website more.
Expertly-written content also subtly encourages them to buy whatever is being offered on the website.
Cost-efficient and multi-level services
Another major perk of hiring freelance copywriters is the cost. Since they have a more flexible work situation and are paid on a per hour or per output basis, chances are that they offer more affordable services compared to in-house writers. Plus, you're not required to give them perks like health insurance since they only work on a per-project basis.
The best part is, freelance copywriters don't just write – they also provide their expertise in digital marketing, particularly in creating SEO-friendly content. And, as you already know, search engine optimization is one advantage of blogging.
Better use of your time
In this age of the Internet, no businessman in his sound mind will get caught without a website – or, at least, a social media page – to promote his brand. This means that digital marketing has become a crucial part of the business's success.
But writing tends to take time, something that many business owners don't have. While you can choose to make time for writing blog posts, the better strategy is to hire someone else to do it for you. Keep in mind that you're now the head of an organization, and you'll have plenty on your plate to ensure that your company thrives.
From increasing your online presence to establishing a reputation as an expert, creating and maintaining a blog is an excellent way to achieve your business goals. Consider the things you'll get from both starting a blog and hiring a copywriter to make an informed decision on whether to engage in this marketing strategy.
AUTHOR BIO
Hisham Wyne is an award-winning copywriter, brand consultant and content creator based in Dubai. He has over a decade's expe­rience in helping brands get their messages right. From crisp web copy and zippy brochures to in-depth company profiles and analyt­ical annual reports, Hisham makes words work for you – so you can sell better, gain visibility, and give your brand a unique voice.