Helpful Guide To Find the Most Flattering Denim Jeans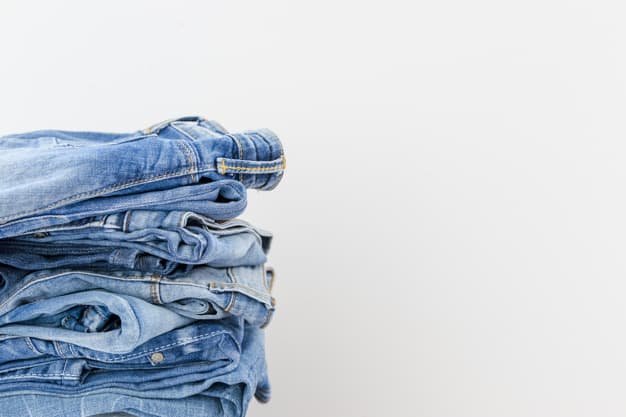 Owning the right pair of jeans is a must for anybody. This wardrobe staple is the most reliable shapeshifter for casual, feminine, dressy, polished, and sexy looks.
Any person can put on the most flattering denim jeans. Its versatility can allow all types of body shapes to wear one. Like in any other wardrobe essentials, the best way to find the right pair is by taking note of the essential elements.
Looking for the appropriate fit for your body form will make a dramatic effect on the entire look. Once you've found the right pair, you'll surely be looking for it.
Denim guide
Regular cut
When you're looking for a pair of denims, you'll see on the tag, it says REGULAR, which indicates a straight-cut jeans, the classic silhouette known as the comfiest and casual style among others.
This has enough allowance for your thighs, knees, and backside. This type of cut is slightly loose to your body, but it still has a bit of form to show off your frame.
The straight cut is the most versatile because it suits any body shape. Besides, its allowance provides the person to be more agile and relaxed while wearing her pair of regular-fit denim jeans.
Skinny Cut
Every slim-fit or skinny cut is unique. Skinny denim jeans are tight from the waist to the ankle. They hug your body enough to show your curves.
However, they may limit your agility because of its tightness. Hence, make sure to pick the one with the most stretchy denim feature.
You can also choose an ultra-skinny stretch style, so even if it's snug, you can still move around. Every brand has its skinny cut, and all have unique features to allow the users to feel sexy and be active all at once.
Slim Cut
The slim fit is not as snug as the skinny cut, but they hug in some places of your body, like the waist and thigh. Slim fit denim jeans have a bit of allowance on the knees area and will freely flow straight until the ankles, allowing you to move freely.
Jegging Fit
The jeggings are much tighter than skinny cuts, but they're not considered to be technically pants since they use a combination of cotton and lycra. They show a stretchy, tight-fight fabric that is as close to a pair of skinny jeans but will allow more allowance for stretching and moving.
Wide-Cut
When you feel like going for a throwback fashion, a wide-leg cut is an excellent style. It has a looser fit, beginning from the hip down to the ankles, the silhouette gets wider as it goes down to the feet.
This is a great way to accentuate a curvy structure. Some women prefer to wear this than regular cut because they look more polished, easily worn to plenty of different occasions. It creates the illusion of a balanced body figure for those with thicker hips or more heavy at the bottom.
Flared Style
This type of denim jeans is fit from the hip to the thigh, but it widens from the base of the knee down to the ankles creating a bell form.
It hangs to your mid-waist, which stresses your body's lower portion to provide an illusion of a taller figure. Women like to pair them with high heels and a sexy casual top, just like the old-day fashion.