The Complete Dubai Travel Planning Guide for Travelers Over 50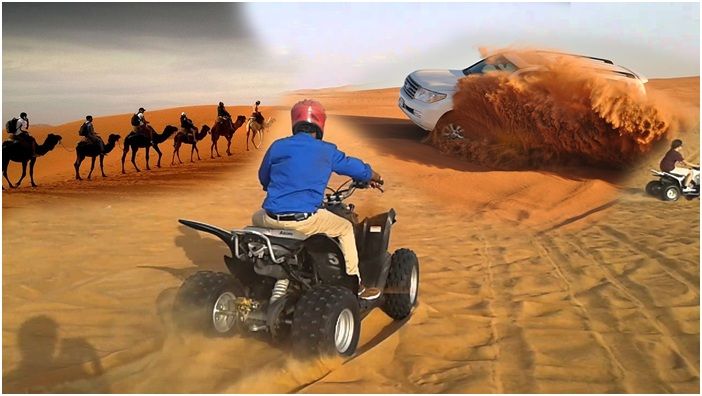 With its variety of tourist attractions and activities, Dubai is the perfect destination for travelers of all ages. Whether you want to relax, indulge, engage in fun and exhilarating activities, or learn about the Middle Eastern culture firsthand, you will be able to do all of them here.
As with your travels to other countries and cities, you need to prepare well for your holiday in Dubai, particularly if it's your first time visiting this emirate. If you are 50 or over, you may need to add some additional steps to the whole planning process to have a safe and enjoyable trip to the City of Gold.
Must-Know Facts and Tips About Traveling to Dubai
Below is a handy travel planning guide for holidaymakers over 50 visiting Dubai soon:
1.     Choose the right time to visit.
Since Dubai lies in the middle of the desert, expect the weather here to be hot and humid all year round. If you don't do well in warm temperatures, you have to choose the best date to visit this city.
The weather in Dubai, though, becomes a bit cooler and more pleasant between November and April. As such, you would do well to plan your trip here during these months.
If you are not into shopping and prefer to visit the city without plenty of other tourists to contend with, try to avoid visiting the city between January and February, when the Dubai Shopping Festival is in full swing. Aside from the influx of travelers, you will have to deal with higher airfares and hotel rates.
2.     Check your travel documents.
To avoid running into any problems before and during your travel, ensure you have everything you need.
Start by checking if your passport is still valid for at least six months at the time of your planned visit to Dubai. See if your document has a minimum of three pages as well.
Additionally, find out beforehand if you need a tourist visa to enter Dubai or if you can get one upon your arrival.
Lastly, start looking for good travel insurance or meeting with a provider.
3.     Set a budget.
Whether you have plenty of money to spare for your holiday in Dubai or not, creating a budget for your trip here will help you avoid overspending.
Include in your budget your round trip airfare and travel insurance. Add your accommodation expenses for the duration of your holiday as well. Budget hotels have rooms that start at USD 50 per night.
For mid-range and luxury hotels, be prepared to shell out upwards of USD 75 per night.
Setting a budget for your food while in Dubai is not difficult since there are dozens of dining establishments here that offer different cuisines and experiences.
You can eat a traditional Emirati breakfast at a local café, enjoy kebab for lunch at a hole in the wall, and indulge in a four-course meal at a high-end restaurant for dinner.
If you are a foodie, you may want to set a higher budget for your food allowance; you won't regret it.
Lastly, factor in your expenses for transportation (use of public transport or car rental), entertainment (entrance fees to theme and water parks, private beaches, etc.), and shopping.
4.     Plan well in advance.
Although you may have a big budget for your trip to Dubai, you won't lose anything by looking for ways to save some money. You can do this easily by planning your holiday correctly.
Start preparing for your trip at least three months before your planned flight. Look for and book your air tickets as soon as possible. Do the same for your hotel rooms and car rental if you plan to hire one.
Keep in mind that the earlier you do all these, the more options you can choose from in terms of flights, hotels, and rooms. Moreover, you will be able to avoid sudden price surges, if and when they do happen.
5.     Use hotel review sites when booking your accommodation.
Once you start looking at your options for your accommodation, aside from visiting the websites of your preferred hotels, read reviews about your options before booking your room.
Since you will spend plenty of time in your hotel, make sure you will be comfortable. Check the previous guests' reviews and comments about the room, facilities, and services. Find out if they are satisfied with the food in the in-house restaurant, swimming pool, gym, and other amenities.
Aside from reading posts on hotel review sites, look for independent reviewers. By doing so, you will get better, more truthful evaluations regarding your options. This will help you make a smart decision with your choice of accommodation.
6.     Create your itinerary.
No matter how short or long your holiday in Dubai is, make sure you visit all of its most popular attractions.
If you want to take it easy during your visit here, book for private Dubai scenic tours. Below are some places you have to visit and the activities you have to try:
Jumeirah Beach Park
La Mer Beach
Kite Beach
Dubai Creek
Jumeirah Mosque
Zabeel Park
Bur Dubai
Dubai Mall
Hatta
Since a holiday in Dubai won't be complete without visiting the desert, book a desert safari. A tour operator can customize a package for you, which means you can skip the dune bashing and sandboarding activities if you don't want to try them.
However, you can still experience camel riding, falconry, and enjoy a barbecue dinner in a Bedouin camp.
7.     Work on your packing list.
Finally, enjoy a stress-free stay in Dubai by creating a list of things to bring on your holiday.
Your list of things to pack should include your travel documents and medicines. You should also itemize the clothes and footwear to bring. Make sure you choose garments and shoes that are light and comfy.
Don't forget to pack your swimwear and aqua shoes or flip flops since you will be spending plenty of time on the beach and pool. Bring sunscreen, sunglasses, and a hat as well for additional protection against the sun.
Make sure you also add in your list the gadgets, credit and debit cards, and the amount of cash you will bring during your trip.
With numerous attractions to visit and activities to try, Dubai should be on your bucket list. Once you're ready to cross this place off your list, follow this guide and you will surely have a memorable holiday in this city.
AUTHOR BIO:
Mithu Agarwal is the Commercial Director at Seawings LLC, a trusted provider of commercial seaplane tours and charters in the UAE. The company offers aerial tours of the UAE, taking off from the Dubai Creek Golf and Yacht Club through which you can discover the thrill of travelling by a seaplane. Whisking passengers to 1500 feet, the route soars past the iconic city skylines, offering sublime views of the country's architectural marvels.