5 Unique Easter Gifts for Him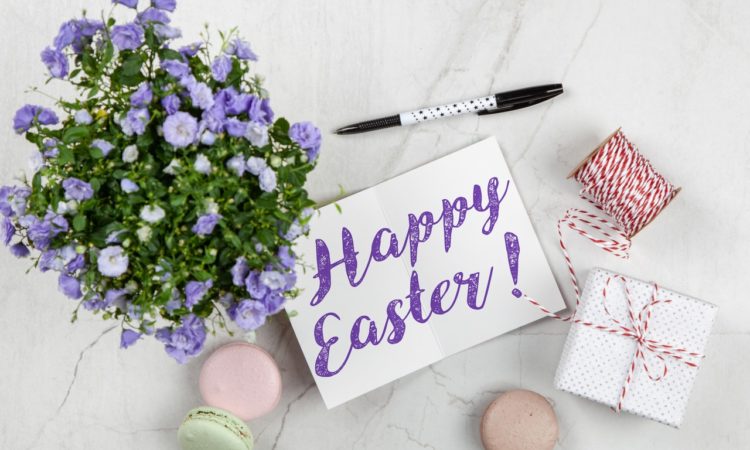 Easter is just around the corner and you might want to start thinking about what you're going to get to your loved ones.
While everyone deserves a nice gift, that special man in your life might deserve a little extra attention this year, so here are some unique Easter gift ideas he will definitely love. 
Fancy journal 
Since most of us are in isolation right now, this is the right time for your guy to start keeping a diary or start doodling and drawing.
And we know that having a super fancy journal helps with writing tasks—that's just how it is. Something elegant like a moleskin journal could be a perfect idea for an Easter present and he can start his journal by document the holiday season spent with you with. 
Travel mug
While there are not many places to travel right now, travel mugs are still a perfect present for guys who love their coffee hot and their iced tea cold. A practical mug will maintain a constant temperature of his drinks while he watches Netflix, plays video games or plays catch in the backyard with your kids or pets.
This gift is both thoughtful and green (eco-friendly gifts are all the rage right now) because he will love his mug so much he will forget all about those nasty, polluting plastic cups. 
A sleek watch
If you think your special guy was super nice this year, then he might deserve something a little more classy and elegant. A nice watch is always a great present for any type of man—sporty, classy, nerdy, you name it.
If you want to go very personal with your gift, you can look into custom engraved watches and personalize your man's present. You can go with his name, engrave a date or just order a heart-felt message to remind him of you every time he glances at his watch. 
A beard kit
Is your guy a scruffy bearded bear or is he trying to grow a lush beard? Well, think about getting him a practical beard-care set. A well-equipped set comes with everything from skincare to beard oils, combs and precision shaving necessities.
It's best to choose something with natural ingredients to keep him looking amazing while being healthy and green. Throw in a beeswax lip balm into the mix as well, so his lips get perfectly kissable! 
New headphones
This one is for all music lovers. If your special guy is a musician or a huge music fan, it might be hard to choose instrument gifts or record gifts, especially if music is not your specialty.
However, one thing you can get for him—a new pair of headphones! We all know that headphones offer the best listening experience, so surprise him with a quality pair that will bring all his favorite tunes to life.
Check out headphone reviews online and you'll find plenty of good recommendations so that you really choose the real deal. 
With these gifts really for him, your man will have a very special Easter. Make sure to accompany your gift with a lot of sweets and home-cooked food and he will be in heaven!

Check more Gift Ideas
Congratulations Gift Ideas for Husband