Saving Money When You Are Having Electric Gates Installed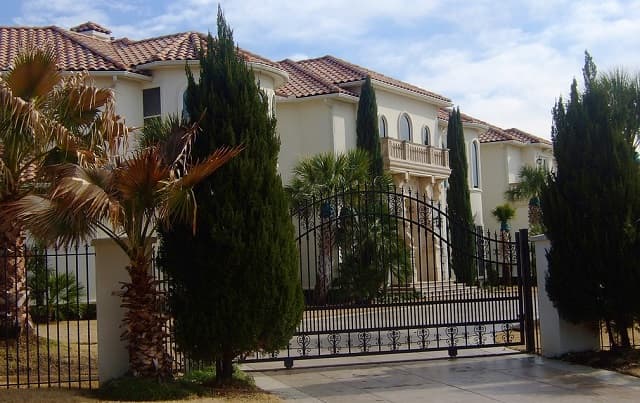 Electric gates not only make your property more secure, as they also add an image of prestige to your property that can make it the envy of your neighbors. If you are going to be on a tight budget with your electric gate installation, there are some ways that you can save some money and still get what you want.
Below are some of the ways you can save some money when you are looking for electric gates to be installed that will not compromise on the quality.
Choose A Gate With A Single Panel
You will find that electric gate installation prices can be significantly reduced when you choose a design that has only one panel. When you have gates that have two panels, you are going to need two electric motors and opening systems, so the price is going to be a little higher.
Choosing an electric gate that has only one panel will reduce the overall cost and still give you what you are looking for as well as being the finishing touch to your property.
Choose The Opening System Wisely
The opening system of your electric gates is another area that you can potentially save some money, depending on the type of electric gate system that you choose. The most affordable option is a system that has a remote control, and you can keep this in your vehicle and one in your house so that you can open the gates with the press of a button.
The next more expensive option is a keypad system where you must input a code to open the gates, which is a little more secure but not as convenient.
The last type of gate system you can choose is, which is also the most expensive, is an intercom system. The gate has an intercom panel where visitors can press a button and talk to you inside the house, and you can press a button to let them in.
You will find that this type of system also has a remote control so that you can open the gates while you are in your vehicle without having to get out.
Shop Around
The best way to help ensure that you get an affordable price for the installation of electric gates to your property is by shopping around and speaking to as many companies as you can.
You will want to give each company that you talk to the same brief of the project and let them know your preference of opening system, and then ask them to send you a quote.
You will want to take the most competitive quotes and then do a little more research on each of the companies. Look at their online reputation and look for reviews from previous customers on independent review websites such as Yell.com or social media, which can help you make a well-informed decision.
You can then select which company to use and schedule the work to be completed when they are available.
You will transform the look of your home and increase its curb appeal, and increase the security of it, which is an investment that is worth making.