Quick Buying Guide For Fishing Rods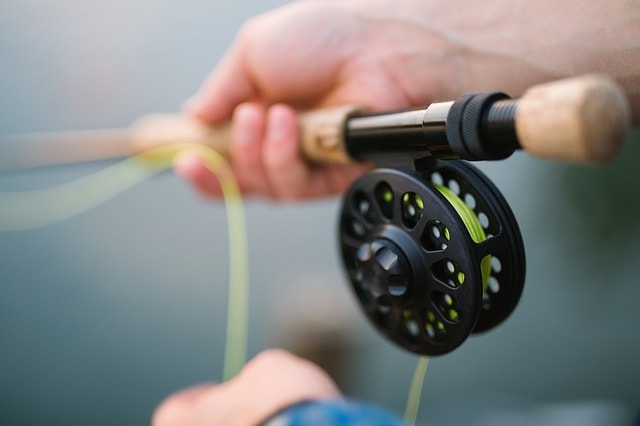 It's fishing season once more and if you're expecting to reel in a big one, then you have to arm yourself with the right fishing gear. To start with, you need to choose the right fishing rod because, as you will discover, having the right one makes a significant impact on the success of your fishing adventure.
However, even though buying a fishing rod may appear like an easy thing to accomplish, there are many considerations that you need to take into account, including whether you should buy a cheap rod or invest in a more expensive one. Read on to get to know some basic information about these fishing gears that will help you decide on which ones to purchase, starting with the different types of rods.
Types Of Fishing Rods
There are several types of fishing rods that you can choose from, including casting rods, spinning rods, fly rods, telescopic fishing rods, surf rods, and trolling rods. When shopping for a fishing rod, find the type that fits your needs.
Beginners can start their fishing journey with casting rods or spinning rods as these are easy to use and master, and are also less expensive products when considering upfront fees. Choose a lightweight pre-spooled rod if you are simply testing out a potential new hobby, then upgrade as you become more skilled in fishing and learn more techniques. There are ultra-light rods available for children too; some are even decorated with their favorite cartoon characters.
For the anglers who prefer fly fishing, a fly rod is recommended. The specialized rod can be used to catch different kinds of fish, including the popular bass, carp, and trout.
Telescopic fishing rods are handy and best for individuals who also enjoy biking or hiking to fishing spots. These rods can be opened up into a long rod or folded down to a shorter length, whichever is most advantageous for your fishing trip.
For sea fishing or other fishing done from a shoreline, surf rods are typically used. These are long and sturdy. Trolling rods are used when anglers cast from a moving boat and are mostly used when fishing in the ocean. These are heavy-dutyrodswith very fast (stiff) action.
There are also more complicated types of fishing rods. For one, Fish Head has Fcl Labo Rods to suit a variety of extreme and offshore fishing requirements as well as varying financial constraints.
Main Features Of Fishing Rods
The price tag that each fishing rod comes with relies on its features. This means that whether you are buying the more affordable products or the most expensive fishing rods, the details should be worth it.
Length
The length of the rod depends on where you will be fishing and the kind of fish that you intend to catch. If you are fishing for large fish in wooded areas, shorter rods are recommended. On the other hand, longer rods are great for catching smaller fish in open spaces.
Weight
The weight of the rod is also known as its power. The weight categories are ultra-light, light, medium-light, medium, medium-heavy, heavy, and ultra-heavy. The size and species of fish will also influence the rod you choose. For example, for catching small fish like baitfish, ultra-light rods are suitable choices while for surf fishing, and ultra-heavy rod should be used.
Action
The rod action is the speed with which it returns to the original position after it is bent. The action, also dubbed as the whip, ranges from slowto very fast. Heavier fish require faster rod action, while smaller species require slower action.
Taking the abovementioned things into consideration will surely help you in deciding which fishing rod to purchase.