3 Must Have Ford F-150 Truck Accessories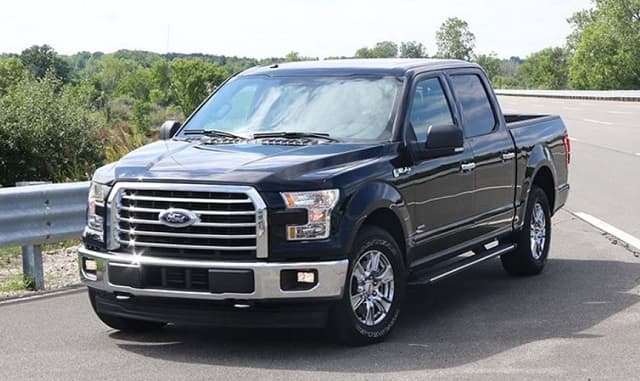 The Ford F-150 pickup truck is one of the best-selling vehicles in the United States. It's been at the top of automobile sales charts for decades, with Ford selling nearly 900,000 F-Series trucks in 2017, according to Forbes. Drivers value the F-150 for its durability, comfort, and power.
If you're looking to upgrade your F-150 with new accessories, consider items that will protect your investment and maintain its condition. Dash covers for trucks, lockable bed covers and pick up truck cab covers will keep the elements at bay and keep your truck in top condition. Try these three essential add-ons for your favorite truck.
Dash Cover
The interior comfort level of the F-150 has gone up considerably since the truck was first introduced in 1975. Features like heated seats upholstered in comfortable materials and an infotainment system are now fairly standard. Dash covers for trucks can protect those nicer features and cozy interior from wear.
Available in a range of soft materials such as suede and velour, these covers protect the dashboard of your truck from damaging UV rays, which can cause discoloration or cracking. They also keep the dash and interior of the truck cool on warm days and provide a barrier against spilled food or drinks. Look for a cover that's designed specifically for the Ford F-150. Many models have cutouts for vents and speakers to fit snugly against your dash.
Cab Cover
Keep your truck protected in storage with a cab cover. Made from materials such as cotton or weather-resistant acrylic, custom truck covers shield your truck from scratches or weather damage. If you store your truck indoors, choose a material like cotton flannel to protect against incidental scrapes.
The soft material is non-abrasive against the truck's exterior, while the cotton weave is breathable and prevents condensation buildup.
This type of cover is mainly intended for indoor use, though it can provide a little protection outdoors on a nice day. If your truck tends to live outside, opt for a cover made from a synthetic material that can shield your truck from sunlight.
Look for an outdoor-friendly fabric that's water resistant and can stand up to serious sunshine without fading. The right cab cover can add years to your truck's paint job and provide a guard against the elements.
Truck Bed Liner
Preserve your pickup truck's bed with a custom-fit bed liner. Whether you haul materials to a job site every day or just occasionally transport large items, the right liner guards your truck bed against paint damage, rust, dents, and dings.
A liner also keeps your cargo in place and prevents things from moving around en route. The best liners will cover the bed and the inside of the tailgate. Find a liner made from a durable, yet flexible material to make installation easy.
Adding thoughtful accessories like a dash cover, cab cover and bed liner can add years to your truck's life. Preserve the exterior finish and prevent damage to the interior of the vehicle with durable add-ons. Turn to a trusted vendor of truck accessories for the best service and selection.