5 Best Hairstyles for Women in Their 50s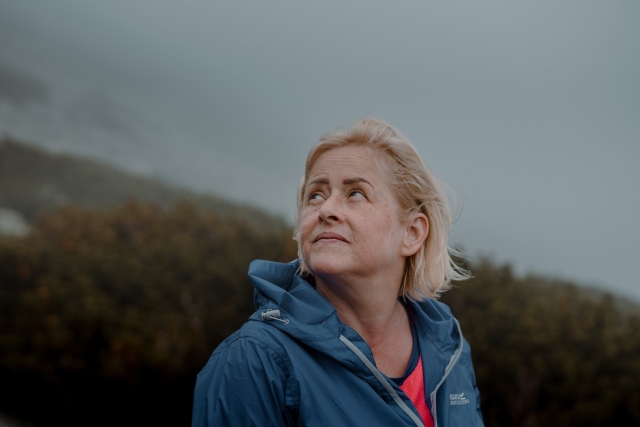 Once you hit your 50s, it's highly likely that you already know what works for you and what doesn't. However, it doesn't necessarily have to be the case with your hair, too, as finding a perfect hairstyle seems quite challenging for many ladies out there. So, if that's your top priority at the moment, be sure to stay with us and keep on reading. Here are five best hairstyles for women in their 50s, so check them out and find one for yourself!
A gorgeous medium layered haircut
A large number of women in their 50s choose to rock medium layered haircuts, and you know what? These ladies certainly know what they're doing, as this is one of the most flattering haircuts they can go for. To achieve this fabulous look, your longest locks should reach the shoulders whereas the top layers should be cut gradually shorter. Truth be told, this hairstyle will look particularly amazing if you rock subtle honey highlights, as they will add more dimension to your hair and help it look more voluminous. Apart from looking gorgeous, this hairstyle is also very easy to maintain, which is another benefit that mustn't be overlooked!
Long hair with curls is always a good idea…
If you're one of those ladies who have always been huge fans of long, voluminous hair, you'll be thrilled to hear that long hair with curls is one of the most popular hairstyles among women in their 50s. That's right, so don't wait any longer and give your hair a fabulous transformation right away! Of course, if you don't have naturally long and thick hair, you can always buy quality hair extensions and style them according to your personal preferences – stunning curls, to be more precise. A lot of ladies love this curly hairstyle simply because long, straight hair can sometimes drag down the face, which is often the case with ladies in their 50s. If you want to prevent that, choose curls instead of straight hair and you won't make a mistake!
… As well as long, straight hair that frames the face
On the other hand, if you love your straight hair and you think that it makes you look fresh and young, we have only one thing to say – don't be scared to rock it under any circumstances! Even though many people will agree that curls are often more flattering than straight hair, the truth is that long, naturally straight hair can frame your face and help you achieve a rejuvenated look. Of course, you can always add a few face-framing layers for an even better visual effect. These will inevitably create a bit softer look by adding dimension to your face, which is exactly what you're looking for, right?
A fabulous choppy pixie cut
A chic pixie cut is another fabulous hairstyle 50-something women simply adore. We can't blame them at all since such a hairstyle looks extremely bold and edgy yet so sophisticated at the same time. This hairstyle is a fantastic choice if you've always wanted to rock short hair because it'll give you a fun and flirty look without your hair being too short. In fact, if you keep the extra length in your choppy pixie, you'll be able to style it in many different ways for the ultimate youthful vibe. A messy pixie is always a great option, especially when matched with wispy bangs that'll take your hairstyle to a whole new level and give it a more feminine appeal. One thing is certain – you won't go wrong with a lustrous pixie cut!
You won't make a mistake with a classic sleek bob
Last but not least, a classic sleek bob definitely deserves its rightful spot on this list and the reasons for that are more than good! First of all, this hairstyle is very practical and easy to maintain, which is crucial when you're constantly on the go. All you have to do is to stick to your current hair care routine – nothing more or less than that – to take proper care of your hair without wasting too much time and effort. Besides that, this is a timeless hairstyle that will forever be chic and flattering. This is because it gently sits around your face and frames it flawlessly. Just be careful if your hair is thick, as too short bob on such hair often looks puffy rather than sleek!
As you can see, there are many fabulous hairstyles that are popular among women in their 50s. However, these five are the best ones out there, so bear them in mind if you want to give yourself a complete makeover that starts from your hair. You won't regret whichever hairstyle you go for, it's a promise!
Tags :
hair
hair extensions
hair stylist