Why Are Home Theatres Worth the Investment?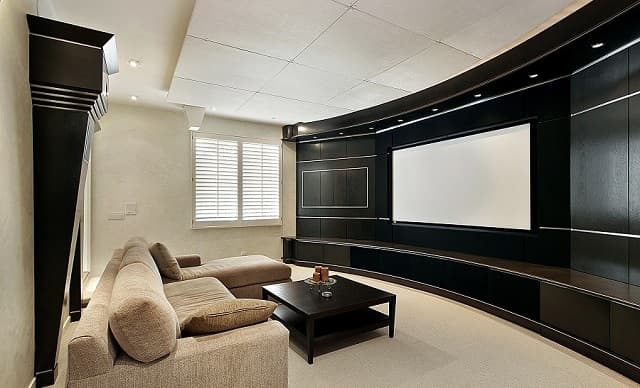 Known for its rich culture and history, Adelaide is slowly rising into one of Australia's fastest-growing cities. It is said to be one of the easiest cities to navigate as it takes only 20 minutes to reach any place.
Over time, the city has built a reputation for having the right balance, with multiple employment opportunities and a variety of interesting things to do. Whether you are looking for good food, fun events, or vibrant shopping scenes, Adelaide can offer you all of these.
Adelaide is particularly famous for its entertainment scene, with several festivals and events held throughout the year. With this culture, it makes sense that residents enjoy bringing in that fun into their homes with the help of companies that do home theatre installation in Adelaide.
The mere thought of having a personal theatre in your home can be exciting and comforting, but before you decide on it, you may be wondering if it is worth the cost.
Building a home theatre is a substantial investment, but one that is worth your money. Many assume that it is a luxury to have such a space in one's home, but the truth is that you can build one even on a budget.
Still unconvinced?
If so, here are the top reasons as to why home theatres are worth the investment.
Save Money on Cinemas
If you frequent the cinema, then you may be aware that movie costs can quickly pile up. From transportation or gas to tickets and snacks, there are many expenses involved in visiting the cinema.
With a home theatre, you will likely be visiting the cinema less often, allowing you to cut down your costs. You can watch your favorite films as frequently as you like without having to spend anything.
Increase Home Value
Similar to how an indoor pool can increase your home's value, a home theatre installation in Adelaide can do the same. With the popularity and demand for technology today, home theatres have become more appealing for homeowners.
Thus, installing one can make your home stand out among other listings in the market if you ever decide to sell your home.
Control Your Shows
When watching a movie in a theatre, you have to follow its schedule, as films are only shown for a limited time. However, with your own home theatre, you essentially have full control over these things.
You get to decide what to watch, when to watch, how many times you want to watch and even pause or rewind some scenes.
For those days when you suddenly have the impulse to watch a movie, you can easily sit in a comfortable chair and play the film!
Bond with Friends and Family
With a home theatre, you can easily have fun with your friends and family by enjoying a film together. Block your Friday nights to spend time with family, or invite friends over during the weekend to bond over your favorite films, characters, and plots. You can easily pop in a bag of popcorn in the microwave, prepare some refreshments, and you are set!
Initially, a home theatre may seem like a high-cost investment due to the initial expenses. However, after it is completed, you will start to see its value and cost benefits.
In the long run, you will see your home theatre pays off and gives you some significant gains and cost savings.