Best Honeymoon Destinations in India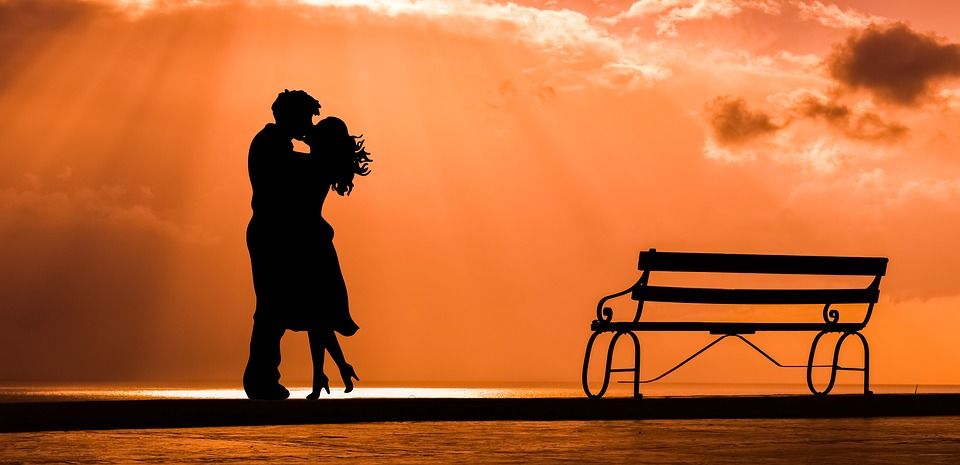 You are newly married couples and for you, I have selected some best honeymoon destinations in India where love flows in the air. You will fall in love with the beauty of these places and you will not want to go back.
List of best honeymoon destinations in India starts from here:-
Srinagar, Jammu & Kashmir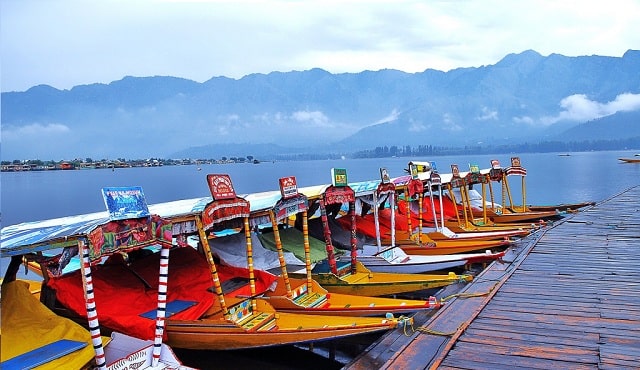 Srinagar is also known as the Switzerland of India. It is also the capital city of Jammu & Kashmir.
It is among the best honeymoon destinations in India because of the high mountains which are covered with ice, green valleys, beautiful lakes and scenery where you can also take Shankara ride with your wife or husband.
It is paradise in every sense and you will never forget your honeymoon experience.
Know more: Lakes in Kashmir
Goa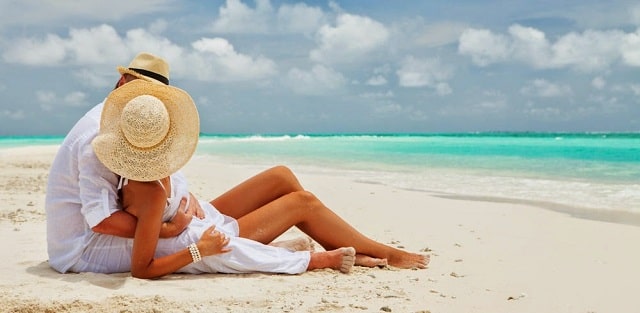 If you like fun then Goa is the best place for your honeymoon. It is also known as the land of sea, sand, and sun.
Goa's sandy beaches, beautiful views, always warm weather and lots of fun activities bring it among the best honeymoon destinations in India. To spend their honeymoon in Goa people from all around the world visit here.
Read more: Best Things to do when Travelling
Coorg, Karnataka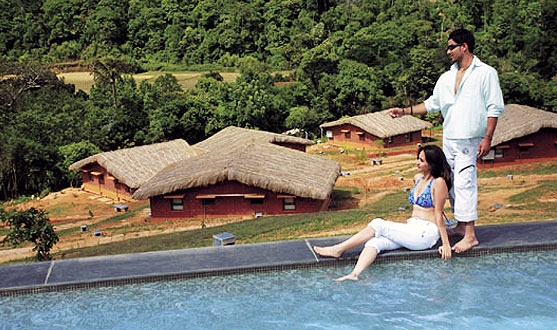 Above I told you about the Switzerland of India, now I will tell you about the Scotland of India.
Coorg's refreshing aroma of coffee, orange orchards, and acres of verdant greenery will make your honeymoon cozy and memorable.
Also Read: Top 5 Places to see Snowfall in India right now
Nainital, Uttarakhand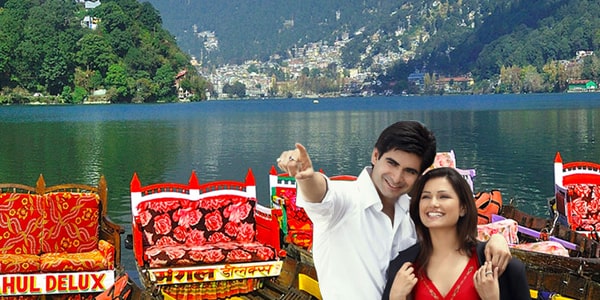 Nainital is a romantic hill station in the Land of God's (Uttarakhand). Beautiful scenery,  boat rides, charming lakes and pleasant weather of Nainital Will make your honeymoon special.
Know more: Top 20 Places to visit in Uttarakhand
Jaisalmer, Rajasthan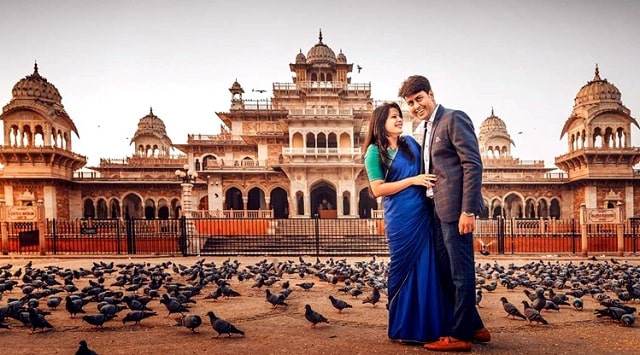 Jaisalmer is the best honeymoon destinations in India for those people who want to spend their honeymoon in royalty. It is Famous because of its forts, artwork and royal history.
Now many old buildings are converted into heritage hotels.
So, you can enjoy your honeymoon like a king in Jaisalmer. You can also check out for some other popular destinations from here like Bikaner, Mount Abu, Udaipur, Jaipur, and Jodhpur.
Know more: Best Places for Shopping in Jaipur you Cannot Miss
Shimla, Himachal Pradesh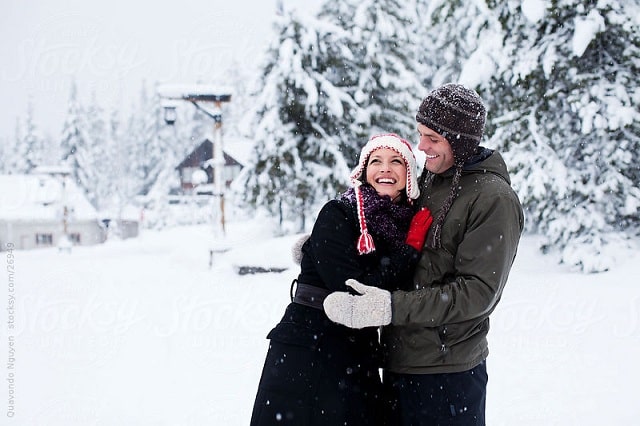 Shimla is a well-known honeymoon destination for a long time. This is a perfect honeymoon destination during summer days.
Shimla is a peaceful, tranquil city in Himachal Pradesh and completely filled with natural beauty.
Checkout: How to get cheap flights to India from the USA
Lakshadweep Islands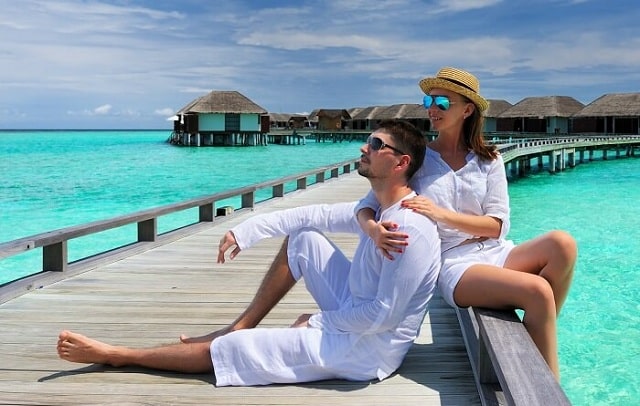 Lakshadweep is the smallest Union territory has some of the most exotic beaches of India.  The beaches here have a bluish-green tinge and white sands. To make your honeymoon memorable book one of the cozy beach cottages.
Must read: Top 5 Romantic Places to visit in Andaman and Nicobar Islands
Ooty, Tamil Nadu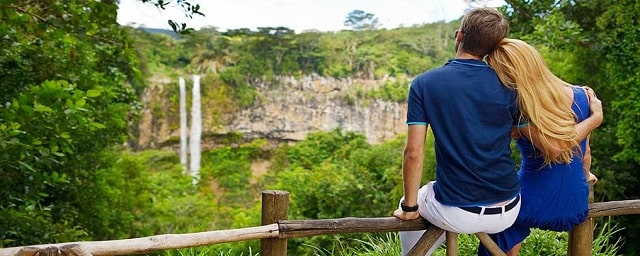 Ooty is a well known romantic destination for a long time in India. Attractions of Ooty like Ooty Lake, the Botanical Gardens, Rose Garden and Dodabetta peak will make your honeymoon special.
Must Read: place to visit near delhi within 200 km
Darjeeling, West Bengal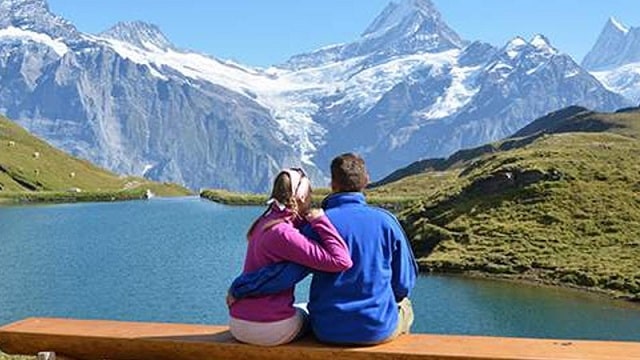 Darjeeling is a lovely hill station which is famous for its tea plantations, toy train, and natural beauty.
The acres of tea plantations and chilly weather will make your honeymoon memorable. Take your partner hand in your hand and go for a long walk in tea plantation.
Also Read: places to visit near bangalore within 150 kms
Backwaters, Kerala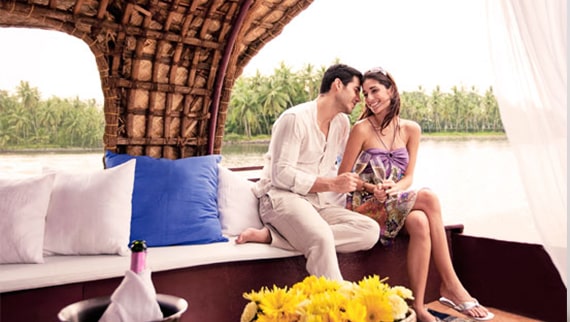 Kerala is also known as God's Own Country. The backwaters are famous for its unique web of lakes, canals, and rivers. Honeymooners love this place. Hire a houseboat and enjoy your honeymoon in traditional Kerala style.
Why having a solo trip to Kerala is good for your soul
Here are the top 10 best honeymoon destinations in India. Select anyone according to you. If you want to share your experience then write in our message box and we will publish them in our site.