Stylish Honor Mobile Back cover Online for all Phones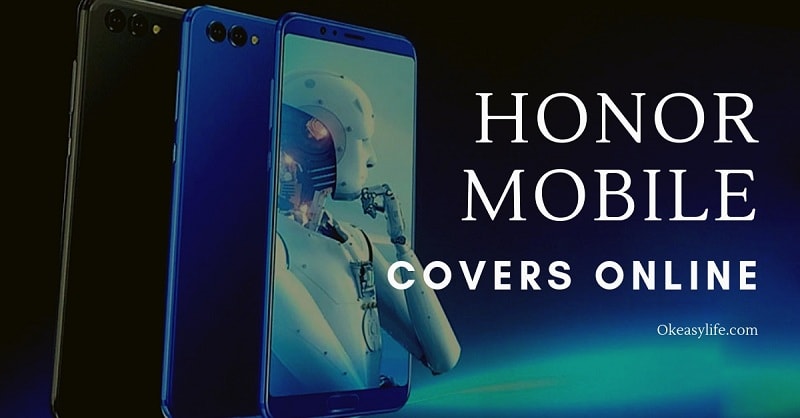 Honor phones are known for their brilliant quality and performance. Every high-quality phone need protection and back covers are the ones that protect your phone from damage. In this post, we will introduce with some of the best honor mobile back cover available online at affordable prices.
Select your honor phone model:
Here is the list of mobile covers for Honor Mobile phone.
Honor View 10 Back Covers



Kapa Double Dip Full 360 Protection Back Case Cover for Huawei Honor View 10
Kapa cover case is consists of three parts design, which is used to cover the top and bottom nodes, back body and also the front body of the phone.
This 360 protection design of the cover protects each and every corner of the phone from damages and provide complete safety. Even the phone drops from a good height, it would merely get a scratch.
Features
Another amazing goodness of this of the cover is their shock-proof nature. In case of any misfortune, it absorbs the shock and blocks the contact from the body of the phone, and prevent you from a shock.
Using this cover will also keep your camera safe. Yes, you read it right. This cover has a higher surface than the camera level, which protects the lens of your phone from directly touching the ground in case of misfortune.
The designers of this cover shift their focus more on easier and steady access to all controls, specifications and charging and other ports.
The cover is made up of shockproof synthetic plastic and is available in Blue, Black, and Red color.
Gismo Blue Unique Stylish Cover Printed TPU Soft Silicon UV Back Cover For Honor View 10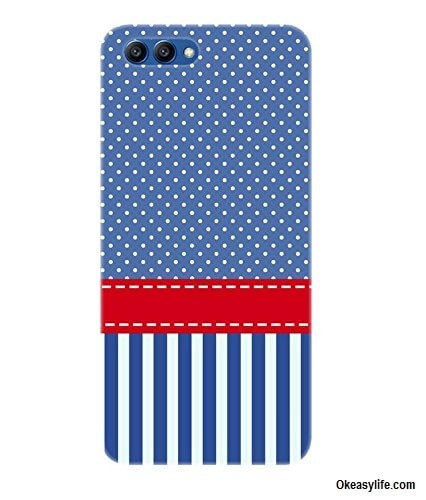 Gismo unique and stylish printed cover is lightweight, highly durable with a perfect cut out and also the very famous soft TPU outer skin.
Literally easy to install and remove, with fingerprint resistant feature. Highly resistive to scratch which you can call "scratch-proof" with the washable feature in order to clean the dust and other dirt.
Highly resistive to heat & damage, and composed with a dissipation design.
Features
The catchy printing on the back case is a trendy way to express yourself in the mob. It can be the only weapon to catch everyone's attention in just a minute time, Just by showing your trendy and catchy phone case.
The soft and flexible case is made up to Silicon and is printed using UV printing method to ensure the long life of the printings.
The flexibility of the case ensure better protection of your phone and keeps it bit safer.
The perfect construction on the sides is to provide premium protection on the sides of the phone.
It allows easy access to the buttons on the sides, controls and also to the ports. Another great specificity of this cover is its ethnic and matte finish which take to another level.

Honor 9 lite Back Covers
Crazylink Honor 9 Lite Premium Stylish Printed Designer Hard Back Cover Case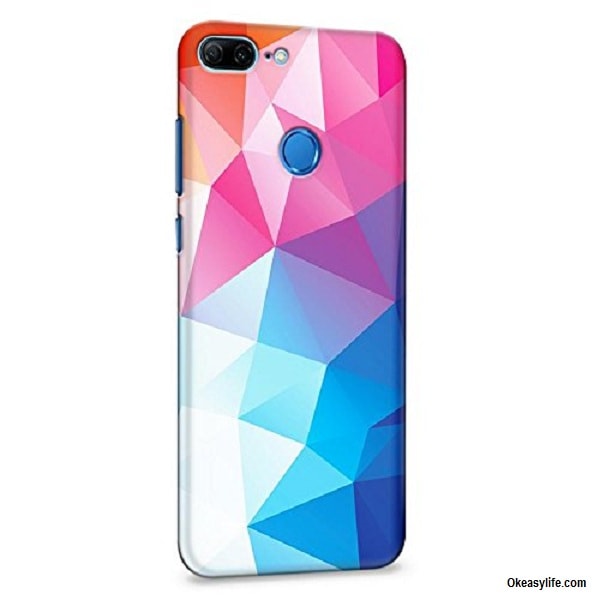 The cover offered by Crazylink is truly a genuine and perfect product from both protection as well as the designer view.
Features
It has a 3d printing on the back and is durable with a long life of the printing.
The matte finish on the hard polycarbonate cover is an attractive specificity of the cover.
The product is a lightweight polycarbonate in order to ensure the protection of your phone.
The cover consists of many premium features as it is scratch-free, dust and dirt proof in order to maintain the quality and value of your phone.
This feature protects your phone from dirt, scratches, and other damages and at the same time transform your phone in a stylish looking model phone.
FancyArt Stylish Cat Silicon Case Soft Back Cover for Honor 9 Lite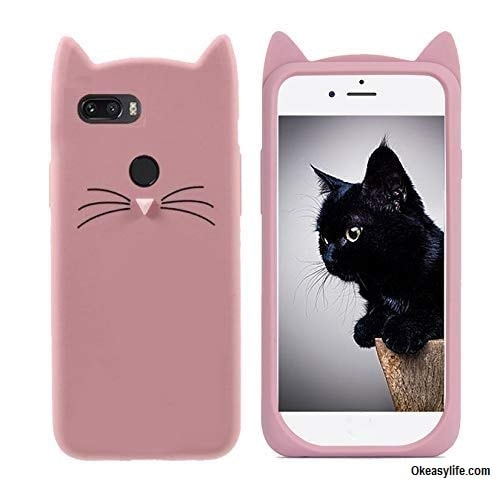 FancyArt cover is made perfect with the soft coating, and perfectly round edges in order to make a more comfortable grip and also highly flexible to ensure much easier installation and removal.
Features
This cover is basically only for young girls, and women who just love to show their phone in a public place just to catch everyone's attention and also to make their handset look pretty.
This cover just not protect your phone from damages but also make your phone appear more fashionable.
The cover is made up of a combination of two type of materials which is to provide dual protection to your phone.
The soft and durable rubber and silicon are deployed to give you a good feel while holding your phone.

Honor 9N Back Covers
Annure 3 in 1 360 Full Body Protection Double Dip Matte Hard Back Cover for Honor 9N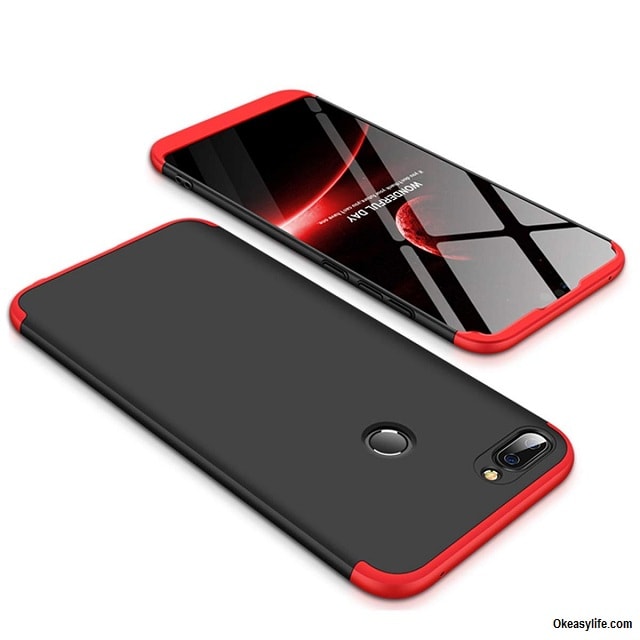 Annure cover is a slim and sexy looking, 360 Degree protection case which slim, light as well as sturdy with a Hybrid 3 in 1 construction.
Its 360-degree constructions provide your phone, an overall protection from damages.
Features
It is for all those who are looking for premium design, beautiful texture, attractive appearance, and powerful protection, combined in a single back cover.
The slim feature along with 3 in 1 hybrid construction of this cover makes it stand out in the crowd.
The design on the back cover is made durable and long lasting and is perfect for the phone.
MTT Marvel Iron Man Officially Licensed Soft & Flexible Back Case Cover for Honor 9N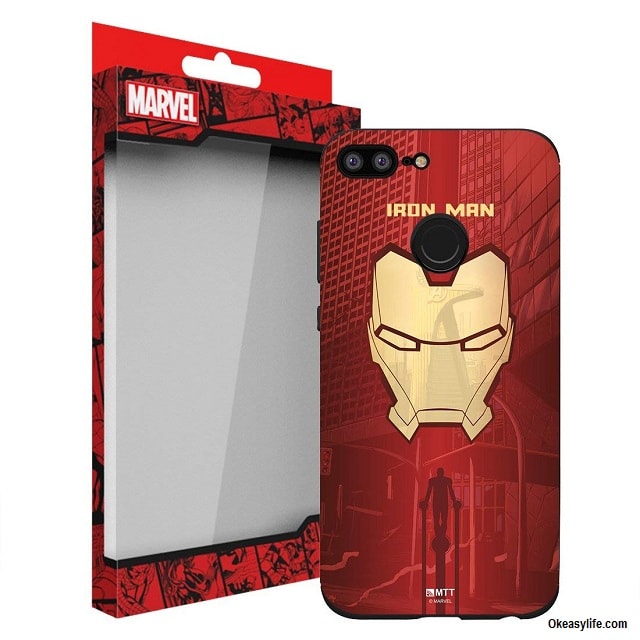 MTT back cover is an officially licensed product of the Marvel Disney and is made my MTT. Its premium design is so perfect that everyone just falls in love with this cover.
Along with that, its premium design, elegant and simple look, and damn powerful protection is what people like about this cover.
Features
It has high-quality TPU material, which is tough, flexible and is considered ideal for its shock absorbing nature.
Its shockproof design provides the highest protection any cover can provide.
Extreme grip, perfect cutouts and easy access to camera, ports, and buttons make it more excellent and provide perfect grip as well as corner protection.
You can also get the same design for other Avengers like Thor, Iron Man, Spiderman, Hulk as well as other Avengers.

Honor 9i Back Covers
Kapa Double Dip Full 360 Protection Back Case Cover for Huawei Honor 9i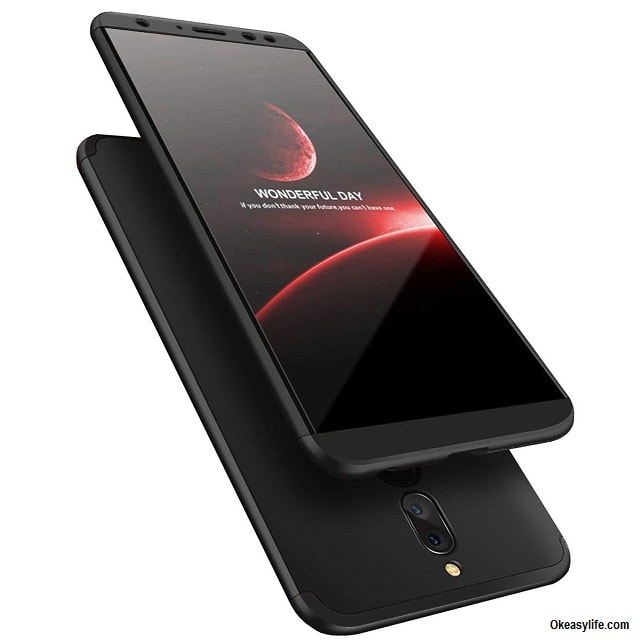 Kappa cover is able to provide high-end protection with its revolutionary 3 piece design. Two removable nodes for top and bottom areas, and one mode for the center body which basically holds the phone. Eventually, it covers each and every corner of the phone.
Features
Its shockproof design protects it from every drop and bumps. Moreover, it has lens protection as well.
The body is much higher than the height of the lens of the camera. Thus, it prevents the contact of the lens with the ground or any other surface in case of drops and bumps.
360-degree protection and easy access to all basic controls, audio and charging ports make it stand out of the crowd.
PrintVisa Designer Back Case Cover for Huawei Honor 9i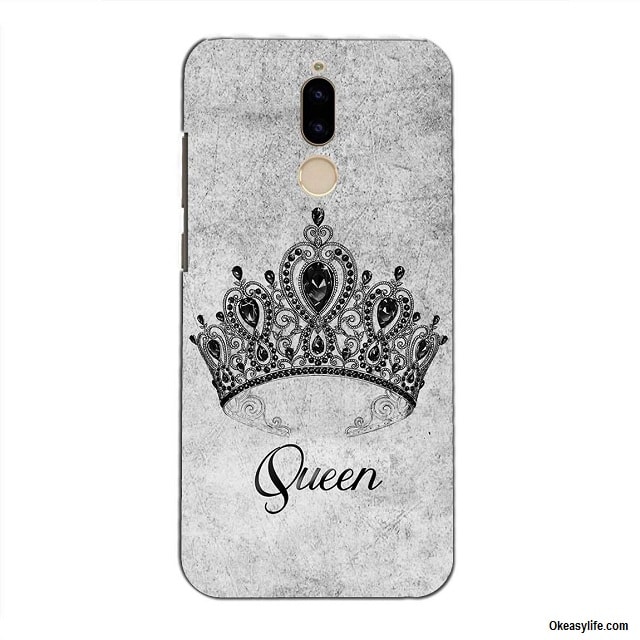 PrintVista, an extremely exclusive design of this cover will always help you to stand out in the crowd with best designs of phone cases. You can easily catch attention in the mob just with a single flash of your back cover.
Not only the cover is beautiful but is strong too. It can protect your phone even in case of a major drop or bump. Actually, it is made up using hard polycarbonate material which protects your phone from minor and major damages.
Features
Its high-quality premium design and use of surface imagining technology for printing takes its look to another level and helps you stand out in the public.
Raised Lip Design Protects the Front Screen and Edges from Scuffs and Scratches. Open buttons and Exact Cut-outs Allow Easy Access to Phone Functions.
All the designs are crafted with immense love and hard work in order to provide you with the perfect look as well as grip.
The cover is so designed with highly customized feeling that looks super cute in beaches to the city to mountains.

Honor 7X Back Covers

Taslar Ultra thin Slim Hard PC Case 360 Degree Protection Full Edge Cover Bumper Shockproof Anti-fingerprint Case For Honor 7X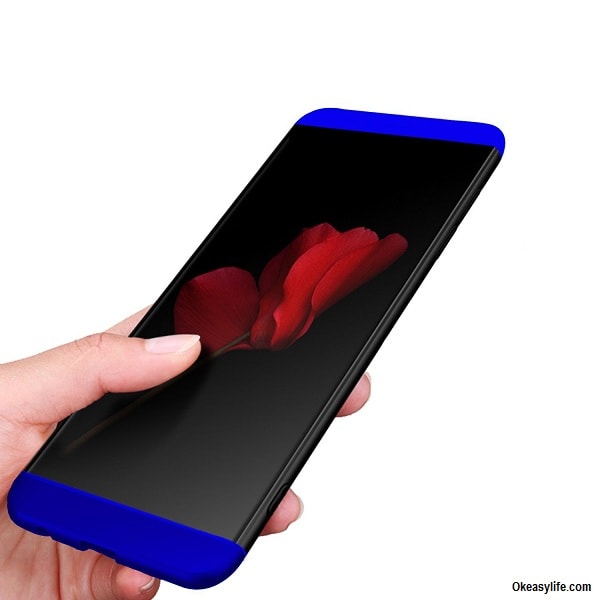 Teslar cover is made up of Three-sections structure plan with two end cover and multi-layer with visible painting shell. The cover is puffed with form and extravagance. Along with that it is filled with modern plans and is Smooth and Slip-resistant as well as light.
Features
The cover is made up of High-quality PC material which ensures 360° protection and also full assurance and joins rich hues and structure with practical highlights for the buyers.
The three sections of the back cover easily fit in your Honor 7X and are furnished with accuracy patterns to keep up the first telephone understanding.
The case covers each and every part of your phone, subsequently, it gives compelling assurance against dust and stun. The cover is Ultra Thin as well as deploy Shockproof Bumper along with anti-sweat and anti-fingerprint feature with it.
This case has a variety of colors and designs for you to pick. And you can also conceal your unique cell phone design, and pick a design you like the most.
This cover will eventually let your phone's entire body change and give it another look and another inclination.
MTT Spider-Man Infinity War Officially Licensed Armor Back Case Cover for Honor 7X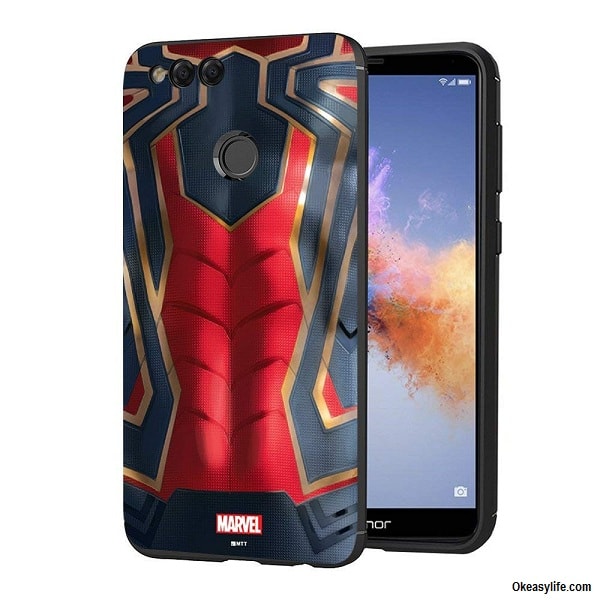 MTT Spider-man cover is widely popular for its extra stylish appearance out of class Marvel design, which can be variously utilized to express your one of a kind identity with World most prevalent Super Hero characters between a bunch of people.
In the course of printing, they make use of top of the line propelled Japanese machines. Also the offer quality guarantee and Design magnificence.
Features
The case is made up of high-quality TPU carbon fiber material which is tough and unbreakable. The quality, sturdiness, and adaptability of the cover are just perfect.
I personally consider this cover perfect for stun retention from coincidental drops from day by day use in the lofe of youngsters as well as adults.
The design on the back cover is printed using high-resolution 3D Emboss Printing Technique. This method is widely used for unprecedented clearness and striking pictures which are considered as the best quality printing in the world.
The covers are designed with extreme accuracy configuration eventually enables simple and easy access to all catches and ports while highlighting raised the height to life screen and camera of the level surface.
Buyers can buy the complete list of Licensed Super Heroes Thanos, Black Widow, War Machine, Iron Man, Thor, Hulk, Captain America, SpiderMan, and different Avengers in order to make your collection look even more better.



Honor 7A Back Covers
Stylite FC Barcelona 3D Printed Stylish Plastic Case Cover for Honor 7A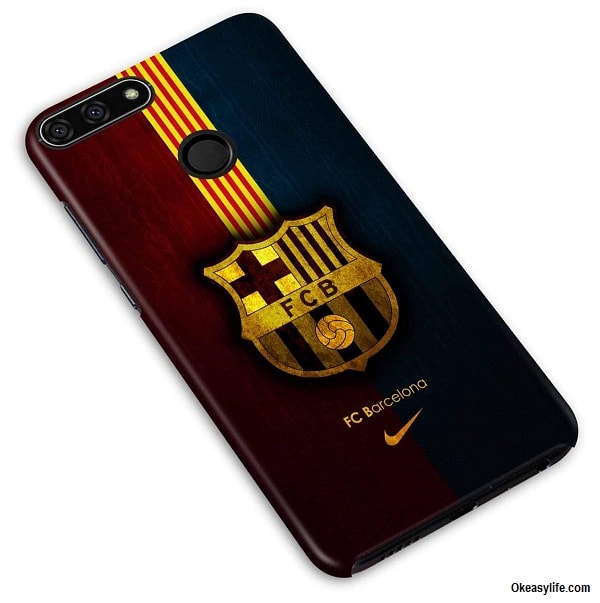 Stylite cover as it looks literally has a mind-blowing design on the back. The printing is done by the method of Photo Realistic Printing Technique. Literally saying, the Quality of the cover is out of the world.
The finishing of this cover is done by high-end designers. The nice and smooth matte finished back surface feels really good in everyone's hand. The cover is designed with the fact kept in mind that it will be used by youngsters out there. And every youngster nowadays goes for quality instead of anything.
Features
The cover immaculately fits with the phone and is highly durable with a long lasting capability.
This thin back cover is not only just a cover to protect your phone from any damage, drops, and bumps.
This cover can also be used so as to portray your fandom and love towards the greatest club of all time.
Printfidaa Huawei Honor 7A Back Cover 3D Camera Lens Printed Designer Back Case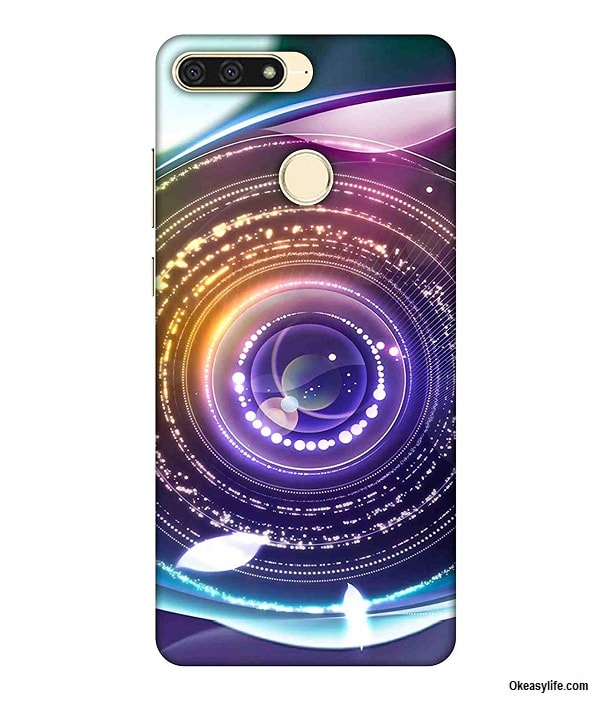 Printfidaa Case Is Product which is actually Made In India Using Sublimation Printing Process, With Print Covering All 3 Sides Of Cover. Print Quality Will Be Of The Highest Possible Standard, We Use High-Definition Ink And Equipments.
The makers of this cover offer lifetime print as well as design guarantee. In the event that print or design wears or peels off, they offer free replacement of the concerned product and assure one-week replacement.
Features
Each Case Is Made From A Shatterproof, High-Quality Polycarbonate Durable Impact Resistant Material That Is Reinforced For Extra Strength. Try not to Worry, Each Case Has An Extremely Slim-Line Profile And Adds Minimal Bulk To Your Device.
The case is waterproof, Fade Resistant, non-Peeling, printed with vibrant eco-friendly inks.
The cover is extremely slim and has an appropriate fitting with providing access to all functions and ports properly.
This cover provides the maximum protection to your phone and at the same time maximum comfort to your hands.
Open buttons and perfect cut-outs allow easy access to phone's functions and charging and audio ports.
The Raised Lip design od this covers protects the front screen and edges from scuffs and scratches.
More Back Covers
[amazon_link asins='B07DNTFWLC,B07DCPJHKC,B07DX6HMZ9′ template='ProductGrid' store='amz' marketplace='IN' link_id='811cc94d-ee28-11e8-b0a1-ebfbcb6aabe4′]
Honor 8X Back Covers



Fortify Twill Weave Pattern Thin Shockproof Soft Silicon TPU Back Cover for Honor 8X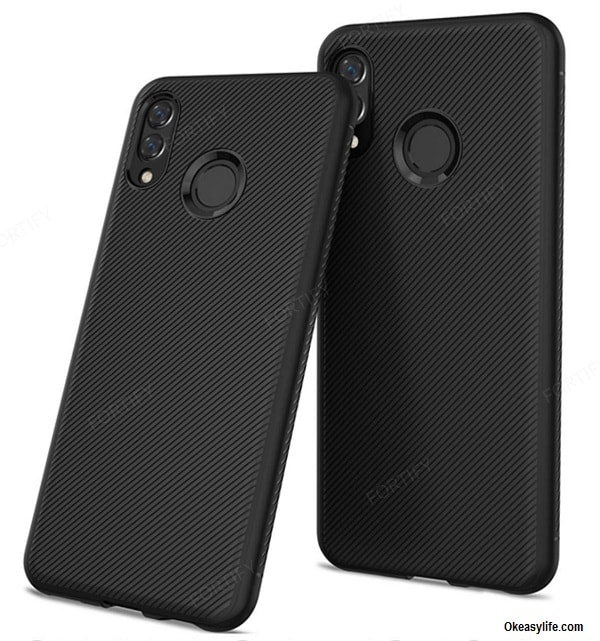 Fortify case covers each every one of the four corners with top-notch TPU guard for best assurance against unintentional drops. The camera focal point is ensured by a little-raised lip around the camera.
The cover's quality assurance group ensures that every single case sold by them will have impeccable cozy fit and will be 100% perfect with Huawei Honor 8X.
Features
The case has a good edge to edge treated glass which is sold by numerous brands.
Their fabric series cases are made with the slight lip for the screen to ensure the 3D treated glass fits impeccably.
This fabric series case is 100% Compatible with 3D Tempered Glass, however, a couple of other Soft TPU cases probably won't be, it would be ideal if you get in touch with us if there should arise an occurrence of any uncertainty.
The case is perfectly designed with all patterns for charging ports, catches, speaker flame broil, receiver, camera, driven glimmer will be flawless with accuracy cuts.
Fortify Soft Fabric Full Protective Back Cover for Honor 8X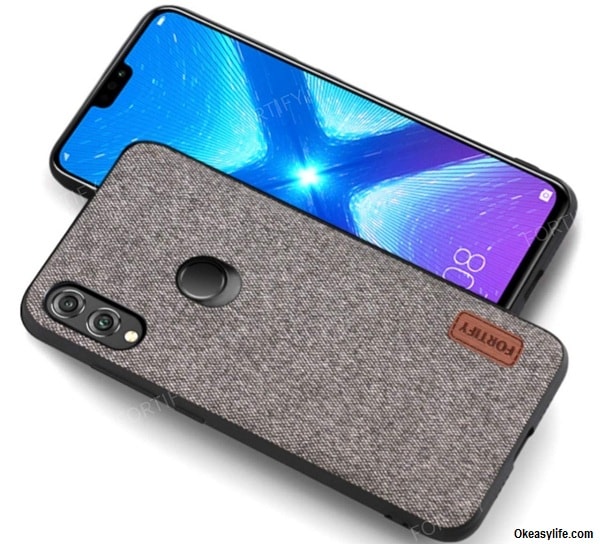 Fabric Series Cases are 100% Compatible with 3D Tempered Glass, however, a couple of other Soft TPU cases probably won't be, if you don't mind get in touch with us if there should arise an occurrence of any uncertainty.
The cover's quality assurance group ensures that every last case sold by the company will have immaculate cozy fit and will be 100% perfect with Huawei Honor 8X.
Features
Furnishes exceptional look and feel with genuine texture surface
Made of premium silicon delicate TPU material and fantastic texture.
The clever plan permits utilization of all kind of treated glass alongside case
Shockproof Corners for extreme drop assurance, a Perfect port opening for simple access.
This case covers every one of the four corners with fantastic TPU guard for best security against unplanned drops. The camera focal point is secured by a little-raised lip around the camera.
This case will be perfect with the edge to edge treated glass sold by numerous brands. These cases are made with the slight lip for the screen to ensure the 3D safety glass fits impeccably.
All patterns for charging ports, catches, speaker barbecue, amplifier, camera, driven glimmer will be immaculate with accuracy cuts.
Comment if you want to add more honor mobile back covers in this article.