Is It Safe To Have Your Dental Appointments This Time Of Pandemic?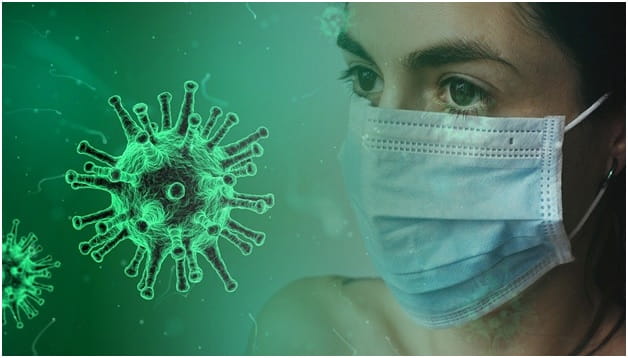 Dental appointments and check-ups were part of a monthly routine before the pandemic. However, when the coronavirus went out of hand and made people develop respiratory complications and even killed some who have pre-existing medical conditions, everything has changed.
Businesses closed all over the world, and everyone stayed at home. The dentists are some of the major ones that were affected by the coronavirus. It's said that one can get the virus through respiratory droplets when an infected person coughs or sneezes. However, the risk is more significant for dental care where the patients don't wear masks because there will be surgeries and extractions to do to their teeth.
There's a risk, but the good thing is that many dentists and clinics are still willing to accept patients. You can know more about the best dentist in Roanoke that still provides care at this time of the pandemic. People who have braces or the ones that need immediate extractions can still visit provided that they are following safety protocols that were set in place by their local health departments.
Some Things are Changing
Before, you might be waiting with other patients outside of the dental room during your appointments. While waiting, you might have picked a magazine or a book to read while passing the time. But now, every clinic is encouraged to remove magazines that can be a source of virus contamination. Other clinics nowadays also accept patients one at a time, and there's no waiting involved. Others encourage social distancing and placing the chairs in the waiting room very far from each other to avoid crowding.
Most people will have to arrive with face masks and shields, and they might have to wait in their cars as pieces of equipment are getting sanitized, and the area is cleaned thoroughly. Before entering the clinic, you may be required to answer a health form, and your temperature will be checked to ensure that you don't have a fever. Here's are some things that you need to know about COVID-19.
The Procedures May be Different
As the spread of coronavirus reaches all over the world, many people are asked to cover their mouths. They should not cough, talk, or sneeze as the saliva or droplets from the nose can contain the virus that may reproduce. Your dentist will require a close-quarter examination, and some are doing different procedures than before. Teeth cleanings are done manually instead of using a spray, which increases the chance of getting the virus through aerosols.
The staff is required to wear personal protective equipment, face shields, and masks. There are also dental care providers who are charging extra for the protective equipment so expect that you may have to shell out some extra bucks in the process. Your dentist will let you know in advance about this or it's better if you ask beforehand so that you are prepared when visiting.
Should You Still Go?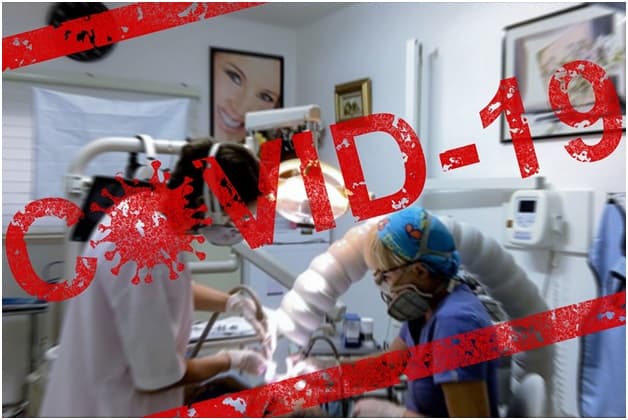 In general, it's still crucial that you should go when you know that your dentist has reopened and continued to do business. However, it would be best to practice proper caution, and there are caveats that you need to consider.
When you delay dental care that needs immediate attention, you are risking your long-term health in the process. Cracked fillings can worsen if you ignore them, and even some of the routine cleanings are important. Read more about cracked fillings here: https://www.healthline.com/health/cracked-tooth. There are links with diabetes and gum health, and heart health is also connected to them. Frequent cleanings by the dentist can stabilize the gums and prevent the bacteria from penetrating them.
In many countries, a prolonged visit can mean that many people may forget practicing oral care health. Things like brushing, flossing, and gargling mouthwash may be out of the question since they will be staying at home anyway. Others have diets that are full of sugar and sticky candies that contribute to faster tooth decay.
The staff in many clinics noticed that their patients' teeth are different from their conditions before the lockdowns. Most people's mouths are dirtier, and it takes a while to clean them. This is okay for some as long as they can continue to open their doors to their patients and practice dentistry.
Other dental care professionals worry about the travel time that many of their patients undertook on the day of the appointment. Most don't have private cars or motorcycles to ride safely to their clinics, and many rely on crowded buses and subways where the transmission is higher.
Others fear that because there's still no end in sight, most people who have braces or who need root canal will wait for another six months or more. When it's time for their visit, they might have many cavities and other problems more than they can count.
How to Define a "Safe Visit"
Asymptomatic people can spread SARS-CoV-2 unknowingly, and they have not undergone rapid testing. To combat this, dentists were able to set up a series of questionnaires that patients need to fill up at home as long as they can complete these before arriving at the office. Some of the questions may involve fever, recent coughs, and a chance to contact someone infected with COVID-19.
In the office, most offices limit the risks by letting one person enter at a time, especially if the clinic is small. The nurse will take temperatures, and waiting room chairs may be few and far between. Before a procedure, a patient may be required to wear a mask and face shield while waiting.
Most dentists have many personal protective equipment layers, and some are sporting the more robust N95 mask varieties. These masks will reduce the aerosols, and there's minimal chatter. Blood-laced sprays and saliva can be prevented by wearing face shields all the time.
Many professionals are surprised when they clean their face shields and see some bits and pieces. Others say that they can't believe that these bits were on their faces before the pandemic, and this is a totally new experience for them.
Tags :
tp