Is Legendary Marketer a Scam? Our Review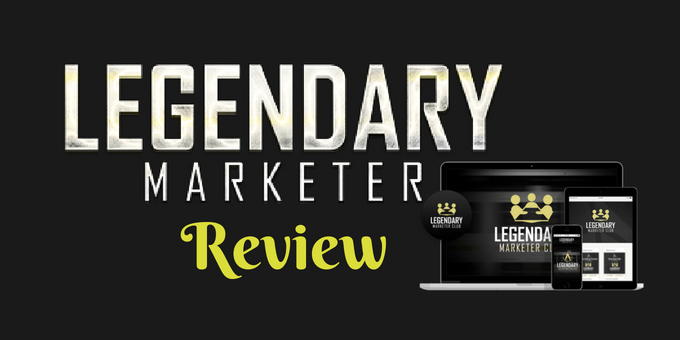 If you are working on an Affiliate Marketing business, then the truth is more than 95% of affiliates are not able to earn more than $100 a month.
Generally, people start on their own without having the right guidance and mindset.
Therefore, to become a part of the list of successful people you should very good at the following:
Building an attractive website that converts.
Targeted website traffic. You will need a lot of traffic, as maybe 5 out of 1000 visitors will buy your products. A bit of both White Hat SEO and paid traffic can assist you to get your site to a point where more people will be able to find you.
The trial and error of picking the right vendors and learning the correct ways to promote them.
Even some of the platforms created to train people but they are way too expensive.
Today I'm revealing one similar platform with the name of Legendary Marker that charges $60,000 for its entire course. To know more in-depth about Legendary Marketer (LM), I suggest you read a review written by Online Earning Mentor.
Dave Sharpe launched legendary Marketer, and he was previously involved in many MLM companies. The most famous name was Empower Network which is taking its last breath.
Legendary Marketer has step by step training on making a fulltime income from home using Affiliate Marketing. The focus of training is on guiding members to promote Legendary Marketer products to other people. That looks very unfair to me, but this concept is very common nowadays. If you look at products like Empower Network, AWOL Academy, and Digital Altitude, then they also focus on promoting their product to other people.
Issues of Legendary Marketer:
The biggest downside of Legendary Marketer is that you need to buy a license of different products and then promote them to other people to make money. If you don't buy that product, but your downline buys it, so you will not be entitled to earn that commission.
Another issue of Legendary Marketer is that its focus is on Paid traffic methods. So, first you need money for training, and now you need a budget to run your campaigns on Facebook. Not only campaigns, but there are also other things like landing page builder, email autoresponder, tracking tools and hosting. So, your budget could become the worst nightmare for you.
The third issue is its massive cost. Who wants to pay $60,000 for learning those concepts? Even after spending all those, there is no guarantee for success. You still need to put a lot of effort to be successful. Though there are few success stories, these are from those people who have high authority sites, big channels, and huge social media followings.
Final Verdict:
In a nutshell, Legendary Marketer is a legit platform, but you shouldn't expect as a quick rich scheme. They will only provide you with the training and few "Done for You" things that makes your campaigns much easier. Other than this, you have to invest heavily in their expensive products.
These products train you how to drive paid Facebook traffic to your funnel which is created for promoting LM products.
Therefore, I would recommend you to stay away from Legendary Marketer if you are on a tight budget. I hope this Legendary Marketer review will help you to take the right decision.