5 Tips for Managing Thesis Writing Stress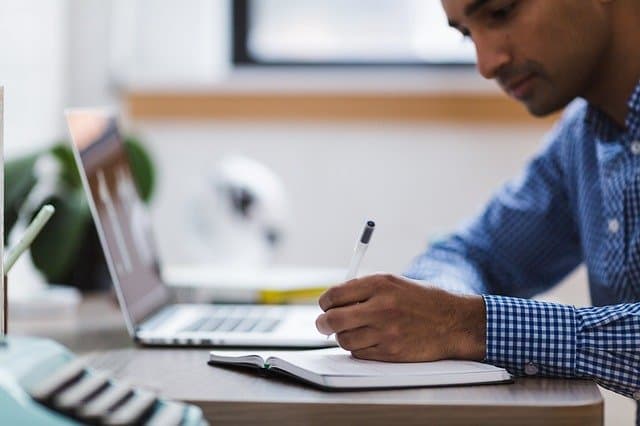 It is estimated that 50% of PhD candidates do not graduate. They drop out to focus on careers, family matters, illnesses, and the inability to handle the pressure coming from academic work at this level.
Avoid joining the queue of dropouts by getting professional thesis writing help online.
Dropping out of a PhD class results in wasted time and resources. It is also frustrating when you cannot achieve your academic goals.
Instead of going mad because you cannot handle the pressure, here are expert tips on how to manage stress when writing your academic paper.
Choose an Interesting Topic
The enthusiasm with which you complete a dissertation depends on your interest in the topic. If the topic is interesting, you have the energy to pursue it even when working under fatigue. It is enough motivation to keep you working long hours so that the paper is completed fast.
A difficult, ambiguous or troublesome topic will drain your energy. Lack of reference materials also discourages you from dedicating more time to the paper. The solution is to identify an interesting topic that will anchor your thesis. Work with your supervisor and committee to identify the best topic.
Develop a Practical Work Schedule
Do not turn to the paper anytime and anywhere. Develop a schedule that considers the amount of work that needs to be done and your target deadline. Consider work, social, and personal commitments when allocating time. A practical schedule enables you to maintain the right energy for all the activities that need your attention.
Get Help With Your Academic Paper
Hire a professional assistant to take up some of the academic work you are handling. If you take on all tasks like data collection, analysis, citations and referencing, formatting, and editing, you will easily breakdown in the middle. Hire a professional assistant to relieve dissertation related pressure.
The assistant should be a professional who understands academic writing at this level. Experience is also crucial in enabling you to produce the best paper. Insist on confidentiality and delivery of un-plagiarized as well as 100% unique ideas.
Take Regular Breaks
While you might be under pressure to complete the paper within a deadline, do not overwork the body or your mind. Create a schedule that will determine the number of hours you sit while working on the paper or researching. Do not go beyond the hours to avoid compromising on your health, especially the back. The mind also needs rest. Though you will be thinking about the paper most of the time, allow the mind to rest as you focus on movies, hobbies, or just sleeping. You will avoid a physical and mental breakdown.
Balance Your Social Life
There is life beyond your academic work. Find time to join friends, family members, and other people around you for chats or events. Isolating yourself in the name of completing a dissertation will be counterproductive. Joining friends and family helps to relieve stress and reenergize the mind.
Learn your body and mind so that you can detect moments when stress is costing you. Take regular breaks and enjoy reasonable hours of sleep. Create a social circle around your life to provide relief when the pressure is intense.
Tags :
tp