How to Tailor Your Marketing Strategies Based on Profession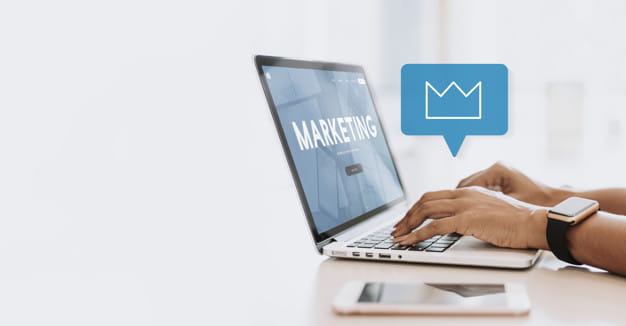 There is more than one way to skin a cat. That phrase rings even more true in the digital marketing realm. There is a seemingly endless supply of tools and insight on the best way to market your business, and you have to figure out what path to take.
The best way to start is to evaluate your business—what service do you provide?
What is your ideal brand image?
and then you can start narrowing down the best way to promote it online.
Define Yourself
The very first step in coming up with a marketing plan is to define who you are. This helps create the framework to manage your marketing efforts down the road. If you don't do this, it will be impossible to establish a brand image, one of the most crucial selling points a business can have.
Some of the biggest brands like Nike or Coke are imprinted on our psyche because their identities are so solid.
Define your business by asking these questions: What is our company philosophy? How do we want to represent ourselves? Are we serious or playful? Scientific or entertaining? What is the purpose of our service or product?
Keep asking questions until you understand what your company is. Once this image has been established in your mind's eye, you can then begin to bring it to life.
Determine Your Marketing Goals
Not all marketing goals are to make money. Some businesses may want to boost their social media followers, some may want to rebrand themselves, and some may aim to improve their online reputation. Once you've decided on the goal, you can figure out different ways to achieve it.
For instance, if you are a pediatrician in Countryside or a pediatrician in Mill Valley, you may want to establish yourself as a local leader in childhood health. You will want to aim your marketing strategy toward creating blogs or informational videos on your practice's expertise.
If your target is to earn more followers on Instagram, you will want to consistently post to the platform using hashtags or engage with new people who would be interested in your brand. There are many avenues you can travel on, but you need to know your destination before you take off.
Determine What Platforms are Best for Your Business
Each marketing platform serves a unique purpose. Twitter is mostly used by writers, while Instagram is the ideal service for artists. While it is a good idea to sign up on all of the major social media accounts collectively, you will want to dedicate more effort to the services that will benefit you the most.
If you are a pediatrician in Cincinnati or a pediatrician in Columbus, think about the purpose of your practice. You want to book more patients, but you'll be an informative outlet for them, too.
Do most of your patients use Facebook because they are older adults? If so, you'll want to utilize Facebook. Knowing your audience demographics—geography, age, income, etc.— in addition to a solid understanding of your brand voice, will assist you in figuring out what social media will be the most beneficial for your business.
Continually Revaluate
No matter what profession you are in, chances are, it is always evolving, so your marketing strategy should change, too. Continue to check in periodically to see if your plan is working. One of the best ways to reevaluate your promotional path is to track your analytics.
Gross sales, website visitors, bounce rate, and other measurables are an excellent way to see if your web presence is improving. If you start a notice that your sales are increasing around the same time you made a push on your business Instagram account, your Instagram efforts are likely paying off, and you'll want to keep your focus there.
If you're a gynecologist in Maple Shade and you find that your website visitors are coming from a different town, you will want to make sure to adjust your content to reflect your location. Analyzing the data serves as a guide on your marketing journey.
It may take some time to find out the best image for your brand. Look online and keep a note of other businesses with an online persona that impresses you. Once you establish your identity, you will be on your way to improving your business.