7 Sentimental Mother's Day Gifts that Mom Actually Wants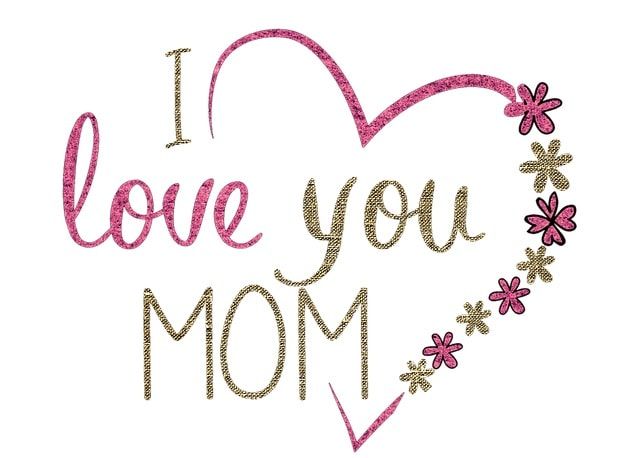 Your mother has your best interest at heart and you should also love and take care of her as she has done for so many occasions' years. She is who you look for when you need some of inspiration and guidance in life.
This is just but a few reasons why you need to gift her this Mother's Day for the unconditional love she has shown you all those years.
Getting the best gift for her on this day may seem likely an uphill task and the reason being that you are blinded by this thought that your gift has to be expensive have an impact.
This is not so. There are dozens of Mother's Day gifts that can impress your mother that are not necessarily expensive.
What I know is that mothers are kind and will not allow you to sell a limb to gift her on Mother's Day and she will appreciate the little gift you've gotten her.
You don't have to try so hard.
In this article, I will give you 7 sentimental gifts for your mother that she will surely appreciate.
If you have problems choosing a gift then read through for inspiration.
Flowers
busybugs.co
First, on my list are Mother's Day flower bouquets for your mum. Flowers are nice gifts for anyone and not just mothers.
There are numerous flower choices you can choose from to gift your mother on Mother's Day.
Pink Mother's Day bouquets are the best option on this occasion. You don't have to order from a fancy Mother's Day flower delivery to make a statement.
Locally available flowers hold a sentimental value to her. So you can pick one for her as you head home to visit her.
This will surely make her happy especially coming from you. You can also order Mother's Day flowers online.
A Leather Handbag
leather-leaders.com
A handbag holds a sentimental value to any woman. Buying your mom a classy Italian leather handbag is also a nice way to gift her on Mother's Day.
You can pick from different designer bags that are easily available in stores or online.
You know what your mother wants when it comes to her handbags so choose wisely when going for a handbag gift. You can also from smooth or corduroy.
Jewelry
aliexpress.com
Jewelry is very dear to women. When it comes to your mother make sure that you choose from the best stone or metal materials.
Gold and silver are the preferred choices and you can't go wrong with them. Pearls are also good if you can afford them.
Don't hold anything back when it comes to your mother.
You can go for a necklace, a ring or a bracelet. Either way ensures that you know her taste quite well before purchasing the piece of jewelry.
A Nice Dress
40plusstyle.com
Buying a nice dress for your mother is also a great sentimental gift that she will surely appreciate.
Get her that beautiful dress she has always wanted but couldn't afford because she put your needs first before hers.
The best thing you can do is going to the mall with her and let her pick what she likes. This is a nice way to show her gratitude for all the good things she has done for you throughout the years.
A Smartphone
ofbeautyandnothingness.co.uk
Upgrade her phone by giving her to the latest version available in the market so that you can communicate with her effectively while you ate away.
There are a lot of smartphones nowadays with various unique features to make communication fast and easy package the gift very well and present it to her with a nice flower bouquet to compliment the gift.
You know her favorite color and what she desires so buy her what she needs.
Don't forget to show her how it works so that she wouldn't have any problem operating it.
A House Make Over
hgtv.com
You can also offer to do a house makeover for her if you feel like her house could use some. That is if you can't afford to buy her a house.
This is a nice gesture that she will always remember you for. Get those old couches and replace them with new ones that are more classy.
She deserves the best and if you can give her that. You can also offer to paint her house with any color that she likes.
Get her that rag carpet that she always wants in her bedroom. Her kitchen can also use some new cutlery and silverware, so if you can get her all this stuff and she will appreciate the gesture. 
Buy Her a Car
youtube.com
This type of gift requires quite some amount, and if you can do it. You can't really pay her for the love and affection she has shown you throughout the years.
Get her a nice car and get rid of that old one that keeps on breaking down in the middle of nowhere.
If you can't afford a new car for your mother this Mother's Day, you can offer to get her new wheels or tune up her car for better performance.
Do this small favor and she will surely appreciate the effort. Like I said it is the thought that counts, so don't feel bad if you can't afford nice gifts.
Your presence during Mother's Day is enough gifts for her.
There you go, seven sentimental gifts that will make your mother very happy during Mother's Day. Mom is dear to us and they deserve all our love and affection.
If it's within your reach to get a nice expensive gift don't hesitate but if you can't just settle for what you can afford. At the end of it all, it is the thought that matters.
Author Bio
Naman Modi
Professional Blogger, SEO Expert & Guest blogger at CosmeaGardens.com
An Award Winning Freelancer & Web Entrepreneur helping new entrepreneurs launches their first successful online business. Ranked as Top 1% Successful Freelancers & Creative Head of NamanModi.com; eBuilderz.com; PunchPixels.com; an initiative to help small business success and also publish articles in close connection with an online business.
Check more gift Ideas
Congratulations Gift Ideas for Husband