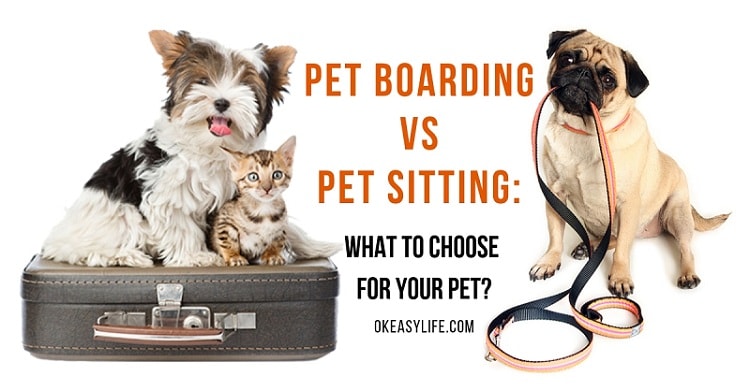 Most pet owners find it difficult to leave their pet with a stranger while they go on a vacation. It is not possible to take a pet with you on a holiday or business trip. So leaving a pet with a pet sitter at home or at a boarding kennel can be stressful.
Pet owners have two options to leave their pet – Pet sitting and pet boarding are two services that one can opt for their pet.
Pet boarding involves leaving your dog or cat at a boarding facility like a kennel.
While in pet sitting, a trained pet sitter comes to your place to take care of your dog or cat. It is difficult for some people to choose between the two options.
Let us compare the pet sitting with pet boarding in details to help you chose the best option for your pet.
Price
If we consider the price that every pet owner considers, boarding is a cheaper option than pet sitting.
As your pet does not get full-time attention and care, the prices of boarding facilities are less than the sitters. People looking for a cheaper option usually choose boarding kennels.
The kennels charge you for the number of days you leave your pet at their facility, but the sitters charge you for the number of visits they make according to the per visit charge.
However, the boarding kennels in Melbourne offer you some extra facilities like pet feeding service Melbourne for an extra charge.
Quality of Services
The quality depends on the facility or pet sitter and depends on individual facilities of sitters.
Usually, the quality of services is medium in boarding kennels, but the pet sitters offer high-quality services.
If you want a better quality of services, choosing a pet sitter is the best.
Moreover, pet sitters can offer you customized services as per your requirements and charge you accordingly.
The kennels may or may not offer specialized services for your pet.
Pet Security
No doubt your pet is more secure at your home than a boarding facility.
Some boarding kennels may have security measures like CCTV cameras and special persons on duty for the security of animals, but every kennel may not have such facilities.
On the other hand, a pet sitter visits your home where your pet is secure.
If you have CCTV cameras in your home, you can check the activities of your pet as well as the sitter anytime.
The daily routine of pet
The daily routine of the pet remains the same when you choose pet sitting. You can ask the pet sitter to visit at the timings you want and feed your pet and take it for a walk at the right time.
However, at a boarding facility, they will feed your pet at their usual timings, and there may not be any facility for taking pets on a walk.
However, some kennels have an open area for the pets where they can play for some time.
Risk of Diseases
Al the boarding kennels do not take care of the infections and diseases. Kennels may harbor contagious diseases like kennel cough, distemper, and intestinal parasites.
Therefore, no pet is safe in a kennel.
If you choose a boarding kennel for your pet, you must ask them what they do to keep the pets safe from diseases.
On the other hand, your pet is safe if you choose pet sitting.
The reputed pet sitters take care of the medications and routine of your pet. The sitter can also take him to your veterinarian if required.
Nature of your pet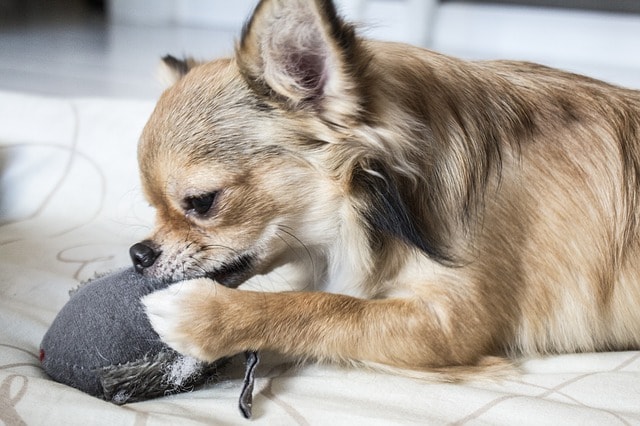 Choosing a pet sitting or boarding service also depend on the nature of your pet.
If your cat or dog does not respond well to strangers, but comfortable with other animals, then a kennel can be the best option.
However, if your pet reacts well to the strangers, then hiring a pet sitter will offer you many benefits such as individual attention, extra services, preferred timings, etc.
Final Words
Choosing between pet boarding and pet sitting depends on your requirements and the availability of quality services in your area.
If there are high quality of pet sitting services available at reasonable prices, you should hire a pet sitter.
Hiring a pet sitter will offer you many benefits over choosing a boarding kennel for your pet.
However, if you don't want to spend high on a pet sitter, you can opt for a boarding kennel, but you must do your research to find the best facility. You will need to start your research at least one month in advance.
Look for variously reputed boarding kennels that offer all the services like the pet care, pet grooming, veterinary services and pet feeding service Melbourne.
You must consider the quality of services, customised services, pricing, veterinary facility and safety of pets while choosing any pet sitter or boarding facility.