5 Classy Ponytail Hairstyles for Women to Rock This Summer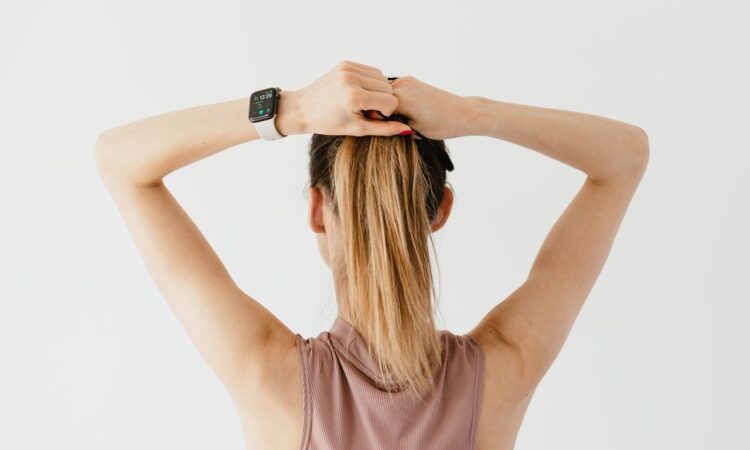 Summer is undoubtedly the favorite season for most of us. Beautiful weather, long days spent by the pool or at the beach, floaty dresses, and light makeup.  And while our outfit choices are the easiest in the warmer months, the same doesn't apply to our hairstyles. We want to look chic and fashionable, but at the same time, we want a touch of summer in our hair. That is why a classic ponytail is the perfect option. 
In order to help you rock ponytails with style this summer, we bring you five amazing hairstyles of this type.
Elegant and sleek high pony
This kind of hairdo is ideal for almost any occasion, and you can wear it when heading off to a business meeting early in the morning and to that party you have scheduled later that same day. It also isn't too complex to create, and it requires your hair to be blow-dried and straightened. For this ponytail to look amazing, you want long and voluminous hair. 
In case your natural hair is one thinner side, or if you simply have a shorter cut, you can use natural-looking hair extensions. Many women, including a number of famous ladies, use extensions to get a perfect ponytail. So, waste no time and get yourself fabulous Russian weaves that will give your ponytail hairstyles that much-needed wow effect. Once you have your extensions in and seamlessly blended with the rest of your hair, simply tie a tight ponytail at the top of your head. Taking one lock of hair and wrapping it around the hair tie will make everything look even more elegant. A bit of hairspray is needed so that the hairdo stays in place and the sleek high ponytail is done.
A chic double twist
This is one of those hairstyles we all love during the summer, as it requires no heat. Simply nourish your hair with a hairspray that will give an extra dimension to your natural curls and part the hair to the left and right. Take the top sections on both sides, twist them and then attach them to the back of your head. Afterward, do the same with the section right below that top part, and you are done. To make everything look even more gorgeous, you can add a trendy hair clip or a barrette as well as letting a few front locks to frame your face. 
Fun bubble ponytail
This one is perfect for summer, as it will certainly look magnificent both during the summer days and the warm summer nights. Additionally, you may have seen this type of ponytail hairstyles all over Instagram, as it has been a huge trend for a couple of years now. This hairdo also requires long and voluminous hair, so prepare your hair extensions and a number of elastics. Make sure that the space between two puffs is the same all along the length of the ponytail. 
You can decide to go for a sleek pony, or you can use some hair gel and make your baby hair frame your face. You can also add just one or two side braids to make the puff ponytail even more interesting. In case this amazing hairstyle seems a bit complex for you to make it all by yourself, you can always book an appointment so that your hairstylist does it for you. 
Braided high pony
Nothing says 'summertime' more than the classic braids. However, you can combine them with another classic, in this case, a high ponytail and get a powerful and modish summer look. Take into consideration that this hairdo will take a bit of extra time and effort, as you want to braid all of your hair. Once your stunning braids are done, gather them into a high ponytail and secure with an elastic. Moreover, if you want to look like a true summer goddess, accessorize your braids with just a few golden cuffs. 
Low and bountiful ponytail
If you need a ponytail hairstyle that is at the same time classy and playful, then this low pony is just the right thing for you. Make a side parting and comb your hair backward to get a sleek look. Use hair gel to make sure everything stays in place. Then tie your hair with a romantic ribbon into a low ponytail that will let you natural curls shine in all its beauty. Apply a bit of texturizing hairspray, as you want your curls to be voluminous and as big as possible.
Finally, we can say that the ponytail is the hairstyle of the season. Try all of the mentioned ones and decide which one is your favorite.
Tags :
beauty
hair
hair extensions