Top 10 Benefits of Quick-Step Laminate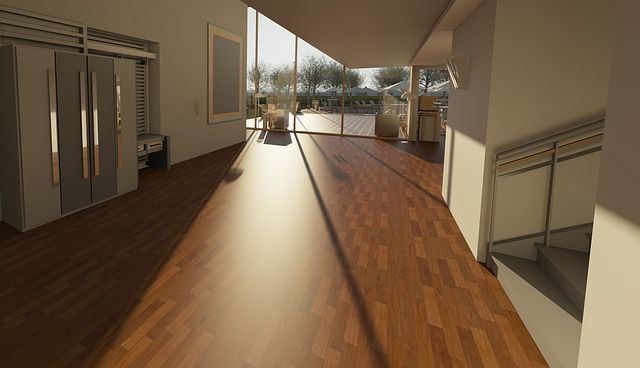 Customers always question about which flooring brands are more in fashion, economical, suitable for the home decoration while they are struggling in flooring choices. Absolutely, quick-step laminate now is the most friendly and attractive option ever.
Therefore, take this opportunity, it would be great to share some ideas about the secrets to picking up the right quick-step floors.
The engineered floors instead of the timber floors are preferred by homeowners always when homeowners consider the practicability.
Since the premium vinyl planks and laminate floors can both prevent moist, water, stains, scratches better than timber floors can do.
The engineered floors can provide a satisfied and cozy environment, especially when people are considering high-traffic areas, like the kitchen. And among these quick-step floors, quick-step impressive ultra is one of our top recommendations.
Also, it is a good choice when you have the baby and feed pets. Specifically, towards households with young kids, babies or pets, wear & tear resistance will be a serious factor affecting the final decisions.
In recent years, quick-step has innovated its technology and applied the "hydro seal" technology to its products, including impressive ultra-collections. This technology is able to eliminate households' this annoyance and make households' dreams come true.
Furthermore, although people keep complaining that laminate floors & vinyl planks cannot provide household the same experience, as timber floors do, timber floor smells and feels better.
However, this annoyance has been changed as well. Thanks to the technological efforts, laminate floors can provide the same feel and touch these days. Currently, customers often cannot distinguish the difference between timber and laminate floors.
However, it is also hard for customers to make the decision on premium vinyl planks and laminate floors. Customer love them both! That's the short answer.
But let's try to explain the difference between them, so you can have a pretty good idea.
Due to the super advanced printing technologies, these days when you look at laminate floors and vinyl floors, there is no difference sometimes, they sometimes even look better than the quick-step timber floors as we would joke about.
Apart from the look & feel, customers always care about the practicability of the floors they are going to choose.
-So which ones are easier to clean and maintain?
-Laminate and vinyl both are.
-Are they resistant to water, wear, and tear, scratches, etc?
-They both are as well.
Let's have a deep insight into them!
The quick-step laminate floors are more scratch-resistant. However, the laminate floors are not waterproof since they are made by HDF "high-density fiberboard".
Compared with laminate floors, Vinyl used to be more waterproof, this is because of the quickstep's "hydro seal" technology. For instance, their impressive ultra and majestic laminate floors have high-performance on the water resistance.
And some points out other shortcomings of laminate floors. It is said that the laminate floors are hard and noisy to walk on, compared to the vinyl floors. Also, the underlays, they just lift the laminate floor game to the next level!
So why the customer always choose Impressive Ultra? They are definitely obsessed with it.
Quick-step Impressive Ultra floors are just satisfying choice to walk on, sit on, sleep on or jump on, customer can do whatever on it. No matter from which angle, the modern classic deserves the impressive Ultra floors amongst all quick-step floors.
The little secret of impressive Ultra floors lies at high-quality genuine bevel have been applied so that the laminate floor just feels like timber floors, and without the timber floor price tag for sure.
One more advantage that customer can take is that the color and designs provided by the impressive Ultra selection are wonderful and superb. Some of them definitely look much more stylish than the timber selections.
Customers know how to make a wise choice
Customers know exactly how to make the right decision. They are the person know better than anymore what style and design are better for their households. Also, they understand the quality and assurance hidden behind the quick-step brand name.
Not every brand provides such perfect after-sales service as quick-step does. In the showroom, it can present customers with a 25-year guarantee, plus a 10-year guarantee on the water resistance. But quick-step can do it.
The best thing for customers is that they can come to our showroom in Rockdale, feeling the products themselves. If they want to discuss the difference between various brands, products, and styles, we can spend all days talking about that with customers!
If customers want, some sample can be provided, taking them home and putting them in their house, they then will have a better feel whether that floor style and thickness are good choices for the home.
At home, customers will spend years on touching, looking at and living on the floors, of course, customers want to make sure they have picked up the rightest choice.
Also Read: Best Product Photography Light Box Kit
The dilemma between Quick-step Impressive Ultra and Majestic
One common question the customers always ask is that"should I go with impressive ultra or majestic?"
There is the answer. These two floors look similar to colors and designs, the biggest difference between the two is the plank size. The quick-step majestic planks are particularly long and wide. It's like making a bold statement for your floor when using majestic floors.
If there is a spacious room in the household, like a kitchen or living area, the majestic range is highly recommended. Adversely, the extra wide and long majestic planks could make your room look in a tight way if they are too spacious.
That's why it is mentioned previously, customers should take some samples home and put them in their room, so they can really feel and touch the floors.
However, the quick-step impressive Ultra floors can provide a milder feeling, with medium size planks. They are the more conventional and safer size which wouldn't make mistake most of the time.
If you have any questions about floor choosing, please call us to discuss this. It is even better to just visit our Rockdale showroom, touch and feel for yourself.