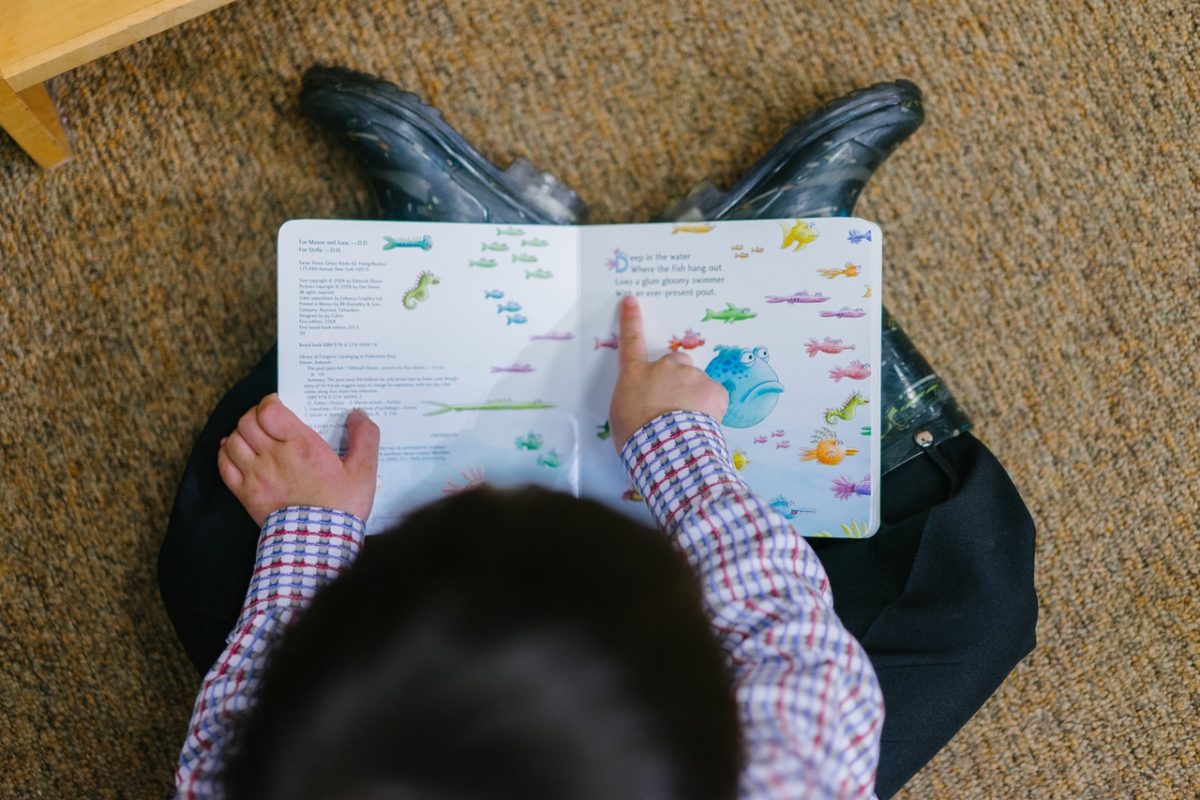 Encouraging your kids to read more than before is one of the best ways to invest in their future. Reading is a great way to do something good for their mental health, their cognitive abilities, social skills, and their overall knowledge. That's why you need to inspire them to read as much as they can, and if that's something you'd like to do as well, here are ten tips that might help you do an even better job.
Start as soon as you can
Welcoming a new baby into this world is one of the hardest things you'll ever do, and that's because there are so many things you have to keep under control. The fact is that reading is probably not high on your list of priorities when your baby needs constant care, but it should be. Very few parents read to their newborns, but you can start doing that whenever you want – sooner is always better! Of course, you should begin with simple books and literature that sounds interesting and calming to your babies, and start exploring other titles in the future.
Find the right time
Most parents read to their kids before bedtime, and if you start early enough, you'll soon create a habit. This means your loved ones will learn to appreciate the time you're spending with them before they fall asleep and associate reading with the love they feel. This will help them fall in love with reading even more when they grow up, and that's something all the parents want.
Keep developing the habit
Once your children understand why reading is so amazing, they'll want you to read to them even more than before. This is where most parents fail because they start feeling bored with reading to their kids, so try not to make that mistake. Keep developing their reading habits and cultivating them in the years to come as well. That's the only way to help them become independent and passionate readers, and that's always a good thing.
Think outside the box
Not all kids love reading, which is why you sometimes need to look for different ways to get them involved in this amazing habit. Getting some professional help could be just the thing they need, so don't be afraid to look into those helpful phonics courses that could do your kids so much good. These courses could help your kids quite a lot, and they'll manage to read more books in less time – and those results will encourage them to always keep on reading.
Find a few different reading locations
Just because you're used to reading to your kids before they go to bed doesn't mean this is the only place where you should read to them. Move from room to room and keep exploring new spaces. This will introduce a dose of excitement into this activity and make everything more interesting to them. Eventually, they'll continue doing this on their own and find their favorite reading spots all over your home.
Buy them books all the time
If you want your kids to become avid readers, you have to provide them with lots of content. This doesn't mean your home has to be full of books that clutter your living space, but you should have a decent home library. This is where your kids can come and explore books whenever they want, and they'll soon start forming their own taste and becoming more independent.
Start doing voices
Whatever you're reading to your kids, you have to try to make it as interesting as possible. If your voice is monotonous and boring, your kids will fall asleep straight away. This could be great if you're trying to get them to go to bed, but it's not the best way to cultivate their reading habit. So, consider doing voices and impersonations that will make this entire experience even cooler and take it to the next level.
Make book-related treats
If you come across a recipe or a treat in the books you and your kids are reading together, you should try making them as well. Whether it's the menu from Virginia Woolf's novel To the Lighthouse, family food mentioned by Amy Tan, or something completely else, you'll have so much fun. After all, this is a wonderful way to combine two or three passions into one and show your kids that literature doesn't have to be boring or plain. 
Consider age-appropriate book series
Depending on their age and interests, some kids love Dr. Seuss, others prefer comic books, and the third enjoy reading about the adventures of Enid Blyton's The Famous Five. The thing about this sort of literature is insisting on series' – instead of sticking to just one book at a time, your kids will learn the concept of book series, and they'll start a new book as soon as they finish the one they're reading right now. And if you manage to find books that they find interesting and intriguing, you should introduce them to the other books in the series, thus always giving them new reading material.
Start a family book club
Book clubs are usually reserved for adults, but that doesn't mean you and your kids can't start a book club of your own. On the contrary, this is definitely one of the most effective ways to bring the element of fun and excitement to the act of reading. Starting a book club comes with a number of benefits, from being conveniently organized in your own home to encouraging your kids to always keep exploring new books. Finally, it's a way to show your loved ones that you can actually talk about books as well and not just read them, and that's something they'll surely love doing!
As you can see, reading to your kids is more interesting and fulfilling than you could've imagined. It's a wonderful way to encourage your kids to become readers themselves, so check these tips out and start introducing them into your life asap.