Tips for Retro-Inspired Wedding Photography: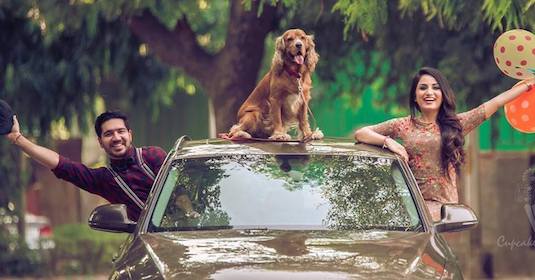 Retro-inspired photography is in trend now. More and more couples are choosing to portray their wedding ceremony with an old-world charm. People are implying the famous saying "old is gold" by ditching all the other photography styles and going with retro style photography.
As a photographer, you must know how to take retro-inspired photos properly. It's not just about the colors of the photos, but it involves a lot more things which you should focus on to capture best retro shots.
If you also think that there is a scope of improvement in your photography skills in this particular area, then keep reading to know more:
Avoid Overdoing It:
If you are instructed to take retro-style photos that it doesn't mean you have to transform every photograph in that particular way.
Every photography style doesn't suit on each photo so; keep this thing in your mind. Don't transform every photo in a retro style. Let some photos be in their original form.
Recognize the Right Shots:
Now, how you will find out that which shots require the retro transformation and which don't? For this, you have to understand a few things. Some props and shots have a nostalgic touch in them.
For example, the bride's vintage style dress, the photo booth of that particular theme, cupcakes etc.
You need to transform these photos with retro-style effects and colours. You can also choose portrait shots and shots with lots of sunlight for this effect.
If you have taken shots that are quite dark in terms of lighting, then you can also improve these with retro effects in post-production.
Choose Background Colours Wisely:
Choosing background colours and the colours of your photo effects should be done in accordance with the theme; which is retro. In vintage and retro themes, pastel colours look better. These are used to bring refinement, tenderness and mystery.
You should go with colours like beige, peach, pale pink, green, lilac, light blue, mint, burgundy and golden brown.
Check: Best Product Photography Light Box Kit
Focus on Details:
If a couple has chosen retro as their photography theme, then it's obvious that their wedding theme should also be similar.
It means that there will be elements that portray the retro theme like the dresses of bride and groom, the vintage bouquet, the décor and other such things.
You should try to focus on these things to highlight the wedding theme. For example, while capturing the images of the bride, you can capture a few close-up shots to show her vintage accessories like the locket, corsage, sandals or any other details.
You have to be attentive to spot these details and show them by maintaining a balance with the whole portrait.
Choose the Right Backdrops:
Being a photographer, you must be aware of the fact that vintage look can be provided to any given photo with adjusting a few colours, filters and other things.
But, if you want to achieve authenticity in your task, then you need to do much more than that.
First of all, you need to tell your client about the importance of right backdrops and props for this type of photography.
It's your responsibility to inform them about all the requirements through which they can make these photos more realistic. By discussing these things beforehand, you can ensure that you will get perfect backdrops to portray the vintage effect.
At the ceremony, make sure to fully use these props and backdrops. You can also direct the couple and other guests to make the right poses for capturing the best retro shots.
Improve your Lighting:
The soft hazy look that you can identify while observing the vintage photographs needs to be achieved while clicking the image.
Yes, you can later add a few effects to improve the image, but you need to produce photos with that look at the time of clicking them. For this, you can buy a vintage camera and other equipment.
If you don't want to purchase a new camera and equipment for one photo-shoot, then you can also produce that effect with your existing camera through some tricks. You can use lens gel to create that old mystique look.
Otherwise, you can diffuse the light by shooting photos through a gauzy fabric or taking help of bounce cards. You can obtain the desired end results by following these tricks properly.
Apply Presets by using Lightroom:
In today's time, photographers can also obtain the desired effect after clicking the photographs during post-processing. You should use lightroom presets to infuse retro vibes in the wedding photographs. All you need is a few adjustments to achieve this.
To get the faded look, you have to go to the tone curve panel and slide the left side of the RGB curve up. Doing this would remove the access darkness; which in turn lighten up the dark tones.
You can also use the tone curve to obtain a matte look. Also, weaken the colours and their contrast by reducing colour saturation and vibrancy to get the vintage feel.
If manual adjustments are not your thing, then you can also go with lightroom presets. Choosing presets designed by professional lightroom photographers, and experts would be better. To get the best results, only choose these.
Give Time to Retrospections:
We know that editing pictures for too long can make you forget about the difference between best and better. Sometimes, making drastic edits can ruin the picture so; always keep extra time for retrospections.
Maybe a picture needs lots of edits, but you should go back to review your edits after achieving the final results. By doing this, you can find the mistakes, if there are any and alter them there and then.
Keep the Original Files:
Sometimes, you need the original picture again to make new changes, and sometimes you need them to compare both the pictures after editing. Apart from it, sometimes even the client demand for original pictures along with the edited ones. So, keeping the originals intact is essential in every case.