SEO Strategies for Pediatricians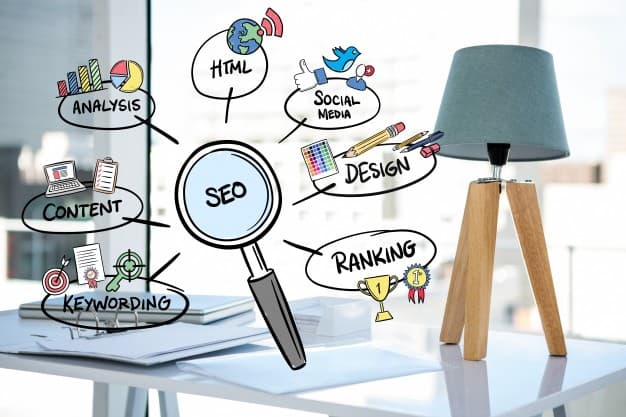 Pediatricians are unlike other online businesses as healthcare is not a traditional brand, so your practice's online marketing is slightly different. A pediatrician in Jacksonville will not use the same blueprint as a restaurant in Chicago.
For instance, incorporating a lot of video content or focusing on an Instagram page may be the best use of time for a pediatrician's office. Similar internet marketing strategies do apply across the board, although they are tailored to fit the specific needs of a practice.
SEO, or search engine optimization, relates to how Google ranks your website against others like it. Many elements in Google's ranking algorithm informs how to market a business online.
Much of Google's algorithm is unknown, but certain strategies have been revealed through trial and error and what Google tells us. Based on that knowledge, people have created content strategies to make their websites more visible.
Here are a few SEO strategies that work best for pediatricians.
Adding a Patient Information Page
A sick child is very worrisome to parents. And many do not have the background information to accurately assess an illness or injury. Google loves content, so creating a home on your website for child health information is a win-win. Not only will you be creating content Google can access and assign your website a better ranking, but you can also inform your patients on important information and strengthen trust.
There is a lot of misinformation out there, which can be dangerous when it comes to health. Your website can serve as a source for helpful links to credited sources to ensure parents receive the most accentuate and up-to-date information on their child's health.
You may also want to consider a symptom checker. This tool allows parents to easily search their child's specific symptoms to try and deduce the illness or injury and determine the next course of action.
Using the Right Keywords on Web Page Headers and Subheaders
One way Google digests information is through the use of keywords. A keyword is what a person might type into their search bar. So, if you're a pediatrician in Fort Wayne, a pediatrician in Denver, or a pediatrician in Fort Collins, you will want your practice to show up on the first page of Google when someone searches those exact words.
The first step is to discover what keywords relate to your practice. There are different online tools such as Google Adwords to help you find what phrases work best. After narrowing down what keywords you want to target, you can incorporate them on your site, both on web pages and blog posts.
Backlinking
Google registers backlinks as a signal of authority. If other sites are referencing your content, that can be a big boost for your site. The best way to do this is to create helpful content. This is where the patient information page comes into play again.
Creating quality content is an opportunity to make something other professionals in the industry will want to share. You can also backlink internally on your own site. For instance, if a blog post relates to a service, such as online scheduling, you can link to the scheduling page. This also makes your website easier to navigate.
Design
A patient will have to find multiple tools on your websites, like scheduling and paperwork. An easy-to-navigate site is even more important for a pediatrician than other businesses because health is a more serious concern. As a practice, it should be your goal to put patients first. This is in line with how Google ranks web pages.
The more user-friendly and helpful, the better the ranking. A website should utilize white space, appealing colors, and scannable copy to make a site visit more enjoyable. Be sure to keep a website uniform throughout. And adding a contact page is crucial for pediatricians as many patients will have questions.
In addition to the design itself, a website should look appropriate on different devices—mobile, desktop, or tablet. A website that adjusts to fit the device it's viewed on is referred to as responsive design. Around half of website users are now mobile users, so each design should carry the same importance.
Online Reviews
Most people consider online reviews when researching anything from restaurants to products. This applies heavily to doctors. A large percentage of internet users say online reviews encourage or discourage action. And healthcare is more serious than taking your chances at a 2-star cafe.
Most people will not schedule a new appointment with a poorly rated doctor, which is why online reviews are important for pediatricians.
Doctors can encourage patients to leave a comment after their doctor's visit. There are also many online reputation management services available. These services reach out to patients for feedback.
Then, depending on their experience, patients will be asked to leave a comment on a review site. Online reviews are also a great way to engage with patients. You can address concerns or leave thanks for positive comments.
Submit Google Listings
When people search for something like "Pediatrician in Stamford" in Google Maps, a list of services will show up on the page. You will want to make sure that your practice's information is up-to-date here. This is where many people will be able to find crucial contact information, such as a phone number or address.
Chances are your practice is already listed, but it's best to be safe and make sure the details are accurate. Update your contact information easily by typing Google My Business in the search bar. There are many other online directories where you may consider adding to your practice's information. Find what sources people in your area are using and make sure that you are listed there.
These are just a few SEO techniques that pediatricians should consider when creating a site. Many other methods should be utilized as well. Just remember that quality content is the best way to improve your Google standing. Follow these tips to look professional and help your patients, too.