Top 9 Tanning Bed Tips for Fair Skin (#3 Is the Most Helpful)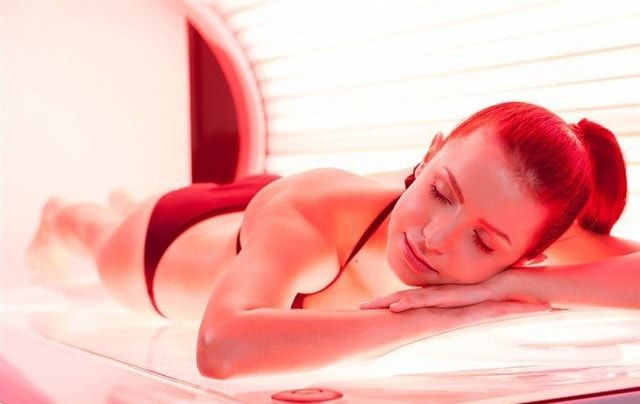 Do you have the best tanning bed lotion for fair skin?
What's next?
It's knowing how to use it to get a good tan. It's not enough to have the lotion by your side. There's a way to tan in a tanning bed that many people often overlook.
This article will help you make the most of every tanning session.
So you don't waste your time and money. And see results from a tanning bed without wondering if you did it right.
Tanning Bed Tips for Fair Skin: All You Need to Know
Are you curious about indoor tanning and how you ought to use it?
Especially when you have fair skin?
These tanning bed tips will improve your tanning experience. So you know how much you've missed out on.
And how much there is to gain.
Are Tanning Beds Safe – Video
https://www.youtube.com/watch?v=JzS-VRwtGcg
#1 Know your skin type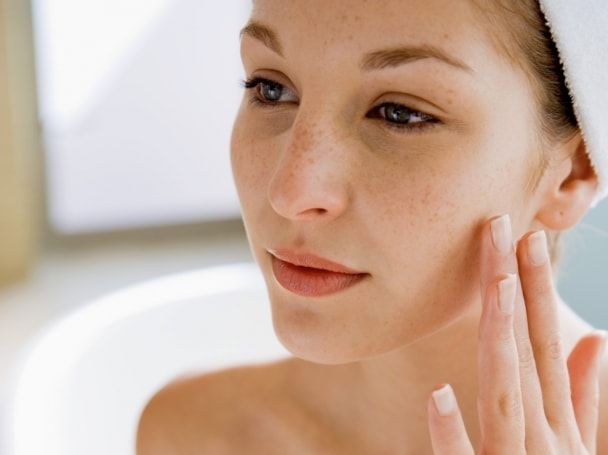 This is important for when you're buying the best tanning bed lotion for fair skin. And it's just as important then as it is right now. Before getting in a tanning bed, understand yourself.
This includes your skin color, texture, and possible sensitivities.
Does your skin react to lotions or excessive UV rays? If it does, does it get pale or itchy?
For fair skin, paleness is inevitable to a certain extent. Tanning pale and fair skin is not the same. You need to be extra careful about not stripping your body's natural oils.
Use a tanning bed lotion for sensitive skin. It contains the right ingredients and natural oils. To soothe, hydrate, and moisturize the skin to prevent skin peeling.
Believe it or not, there is a skin-type chart to rely on. This article focuses on Type I which includes pale or fair skin. Other characteristics include fair skin with freckles.
This brings us to a number of crucial tanning bed tips for fair skin.
Read more: 10 Ways to Improve Your Skin Quality
#2 Exfoliate your skin
A tanning bed boosts production of melanin with the help of UV rays. The chemicals in a tanning lotion contain heat-activated molecules that do the same.
UV rays work on the skin's surface to darken and deepen its color. And the reason why exfoliating is necessary is so that you don't get an uneven tan. Exfoliation replenishes and cleanses the skin.
So when the UV rays touch it, they don't darken in some places. They also don't penetrate in other parts of the skin.
This generally happens when you use a tanning bed lotion with a bronzer in it.
If you want an even tan, exfoliate and shower before tanning. This will keep your body taut and ready.
Here's the video: How You Should Be Exfoliating Your Skin By Skin Type
https://www.youtube.com/watch?v=3qPYCDhkJ-U
#3 Use a natural tanning bed lotion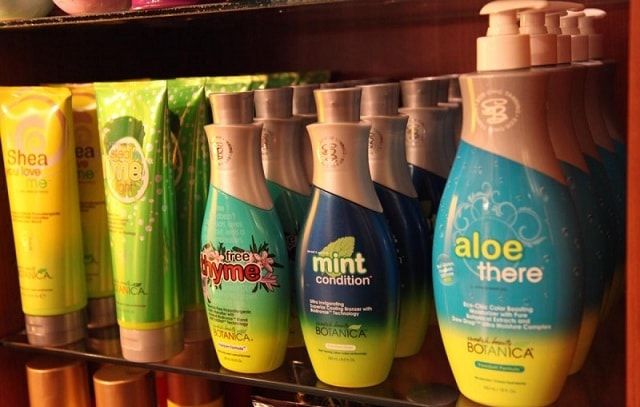 There are many harmful chemicals that you can avoid when buying a lotion. Especially when you have fair skin, you don't know what would cause skin irritation.
Extra chemicals can make your tanning experience go wrong.
Use oil-based products with moisturizers to soothe fair skin. It brings back the skin's natural glow.
And also prevents peeling, dehydration, dryness, and redness. And you get a good and healthy tan in the process.
At the end of the day, a blotchy tan is not what you want. And it's more likely that you'll get one if you buy a lousy tanning bed lotion.
Look for ingredients such as shea butter, cocoa butter, and natural oils. They contain moisturizing agents that hydrate the skin.
Self Tanner Video: How to apply self-tanning lotion to your legs
https://www.youtube.com/watch?v=YB3fN9uL3pY
#4 Bring essentials along with you
This isn't your run-of-the-mill spa appointment. You need to bring a few essential things to your tanning session. These may include a water bottle, towel, and some lotion.
For fair skin, these can be a lifesaver. Tanning leaves your body dehydrated. So don't be surprised if you're really thirsty after you get out of the tanning bed.
A towel, on the other hand, is good for a clean wipe-down. In case you put on excess lotion before tanning.
But make sure you do not mix up your towels. A bronzer stains everything it touches including clothing.
Read more: How to Prep Your Skin for Summer Like a Pro
#5 Request for protective covering
An important mark of a good tanning salon is how equipped they are. They must provide you with a lip and eye cover. When people talk about tanning bed tips for fair skin, this is the top priority.
The eye cover is essential because your eyelids aren't thick as skin. They aren't 100% protected from UV rays, especially at such a short distance.
You need to also ask for hair and lip covers. So that your hair doesn't become brittle and dry! And your lips don't become chapped and dull.
These are sensitive areas of your body that need constant protection.
Otherwise, you're setting yourself up for an uncomfortable experience.
#6 Tan in moderation
You can go wrong with tanning even if it's indoors. Overdoing it can lead to skin damage, peeling, and cancer.
For fair skin, the results of over-tanning are more prominent. Like redness of skin and dark blotches. Not to mention, that pale sort of unnatural tan one gets.
If you tan the minimum amount, you're avoiding all these problems. It's a good thing to do so because you reap the benefits of tanning instead.
You moisturize your skin, making it glow and premature reverse aging too.
The ideal time for tanning for fair skin is 8 minutes. But standard tanning sessions last for 20 minutes. Since you have fair skin, you don't want to overwork your skin.
Know more: How to Get Glowing Skin from your Kitchen Ingredients
#7 Take care of your sensitive areas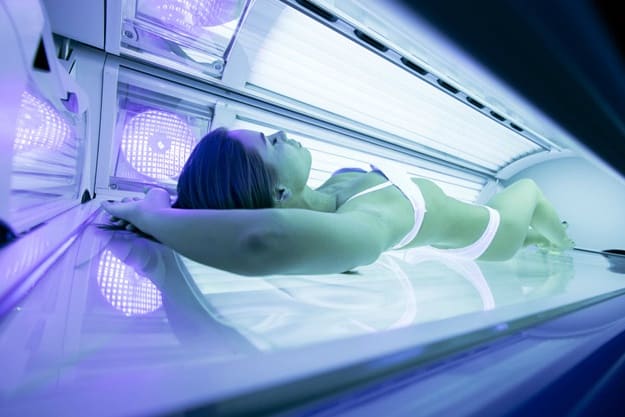 The skin around the armpits, ankles, and knees thinner than say the back or abs. This means those areas prone to tanning faster and darker.
To prevent this from happening, keep shifting to expose hidden spots on your body.
These spots include your hips, underarms, and butt. So you won't end up getting lighter spots all over your body. It encourages an even and healthy-looking tan.
It's all about working with your skin type. There are ways you can tan the tricky areas in the most effective manner. It's only a matter of looking in the right place, right?
#8 Look after your skin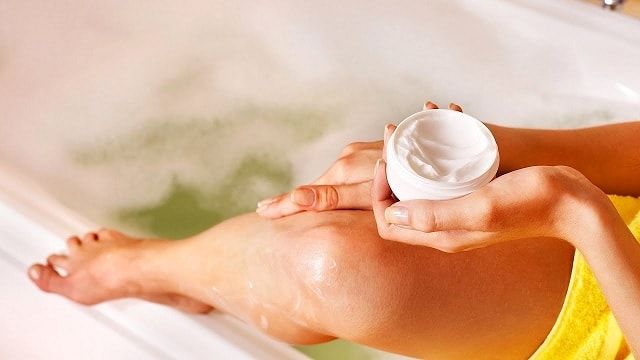 The best tanning bed tips for fair skin is incomplete with this.
I'm talking about aftercare. If you think you've done enough to take care of your skin. Think again because your skin needs extra moisturizing after. Exposure to UV rays strips the skin of its moisture.
Moisturizers not only hydrate your skin but they lower risk of skin damage. You're less likely to get wrinkles or see your skin peel off if you keep moisturizing.
A good tip is to use after-sun moisturizer. And if you want a tan-boost, you can invest in a really good tanning accelerator. It gives you stand-up tan and it builds your tan gradually.
Read: Swimming Skin Care Tips
#9 Eat healthily and stay hydrated
I've already mentioned the importance of hydration for tanning. But what I'm talking about here is not just on the skin's cellular level.
You need to feed yourself sun-friendly and skin-friendly foods. Apart from using a good tanning bed lotion and moisturizer!
These include foods rich in lycopene that improve your chances of UV ray protection. Citrus fruits, cucumbers, and tomatoes are good for the skin.
They hydrate, reverse aging, and improve skin texture.
Drinking plenty of water gives your body the nourishment it needs. So it stays cool and hydrated before, during, and after tanning.
Eat foods rich in antioxidants, flavonoids, and vitamins. They enhance your natural beauty. And minimize the risk of UV ray damage, cancer, and inflammation.
Conclusion
The right tanning habit starts with asking the right questions. And these tanning bed tips for fair skin help you do that.
You'll know how to take care of your skin. And how to correct any unexpected blow that comes your way!
Your tanning routine may be different from others. But the bare essentials are the same everywhere.
That's what you need to share with others. But you don't need to share is the kind of tanning mistakes others make.
A sun-bed tan for fair skin is possible. You can gradually build up your tan by taking baby steps. And it's only a matter of time and effort that you'll notice spectacular results.
About the author:
Laura Cooper is a professional product reviewer who creates content (Toppicksforher.com) so women can become better consumers. Her detailed buying guides and extensive reviews make sure you understand every inch of the product. And when Cooper's not reviewing, she's sharing information as an expert traveler, adventurer, chef, and lots more. This blogger certainly takes on many forms.