Top things to do in Jaipur in 72 hours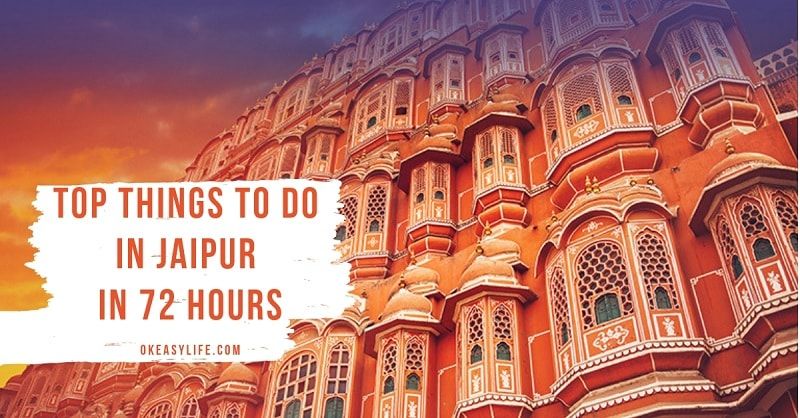 Jaipur being the capital city of Rajasthan always remains among the top tourist destinations. Even most of the foreigners add Jaipur into their Indian tour without any second thought.
Popularly known as the 'Pink City', the desert area of Jaipur is the land of Kings, palaces, forts, and lakes.
Jaipur is a must visit the city to know the Rajput culture and the rich historical background of Rajasthan. The lifestyle of people still displays that the legacy of Maharajas inherited into their generations.
Every Rajasthan tour package contains Jaipur into it then, why not you get a chance to explore this city?
The best part is you can get the glimpse of what Jaipur really is in just 3 days or 72 hours. You can stop by Jaipur while going to other destinations for 2-3 days and explore it all!
Now, let us tell you about the top places to visit on your hot short tour to Jaipur.
3-Day itinerary of Jaipur:
We would like to inform you that this itinerary is for the travelers who want to utilize every minute of the tour in exploring the city.
So, let's know about the amazing places of Jaipur which are waiting to welcome you.
Day 1: Hawa Mahal – Jaipur City Palace – JantarMantar – Shopping/Jal Mahal
You should begin your first day at the pink city by savouring some local breakfast. You can go to the famous Kota Kachori shop to eat the authentic PyaazKachori of Jaipur.
Yes, you need lots of energy before starting your fun loaded the first day!
Hawa Mahal: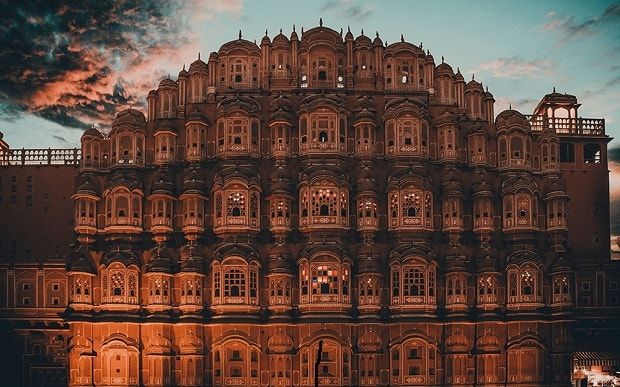 The literal meaning of Hawa Mahal is the palace of winds. You will understand the real reason of this name after viewing 108 different sized windows of the massive 5 storied palaces.
Yes, all you will see is the windows and windows everywhere!
This unique architecture is perfect for a visual treat as you can see the panoramic views of entire Jaipur from the palace.
The fresh breeze coming from several windows will successfully elate your mood!
Jaipur City Palace: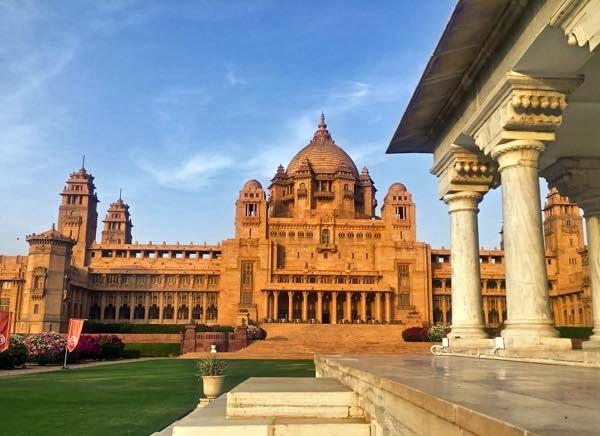 Your next destination will help you in knowing a lot about the grandiose royal lifestyle.
Once used to be the abode of Maharajas, this place is a living example of unity in diversity with Rajasthani and Mughal architectural fusion.
The vast courtyards, huge rooms, intricate designs of gates, enchanting display of royal costumes and ancient war weapons will fully grab your attention!
Jantar Mantar: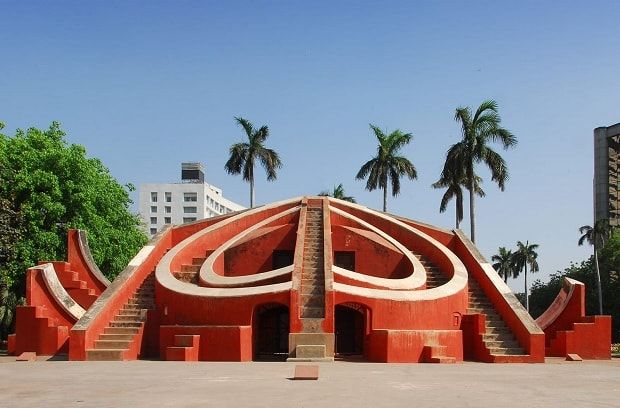 Move next towards Jantar Mantar to understand the intelligence of ancient kings. The Maharajas built this famous observatory to estimate the time and study astronomy.
Chuck down your expensive smartphone or watch and try to decipher how time was calculated via SamratYatra Sundial – a time calculator.
Shopping/Jal Mahal: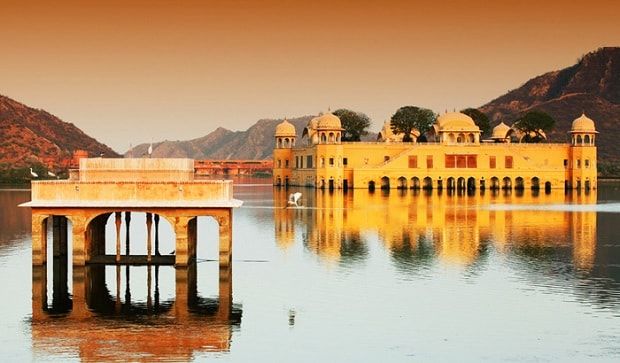 You would be able to explore these places till your lunchtime, and afterward, you can explore the markets to have local lunch.
Post lunch, you can indulge in shopping in the vibrant markets of Jaipur.
Stroll through Bapu Bazaar or Johri Bazaar for unique artifacts.
If you are not interested in shopping then, you can head to Jal Mahal post lunch. Myriad of colors fusing into the Lake Man Sagar at spectacular Jal Mahal will give you an out of the world feel!
Know more: Things to Eat and Experience in Sikkim
Day 2: Fort Tour: Amer Fort – Jaigarh Fort – Nahargarh Fort
Start a fresh day by having a Jaipur style breakfast at a new place. Go to Rawat Mishthan Bhandar for a wholesome breakfast and get ready to explore the forts of Jaipur.
Amer Fort: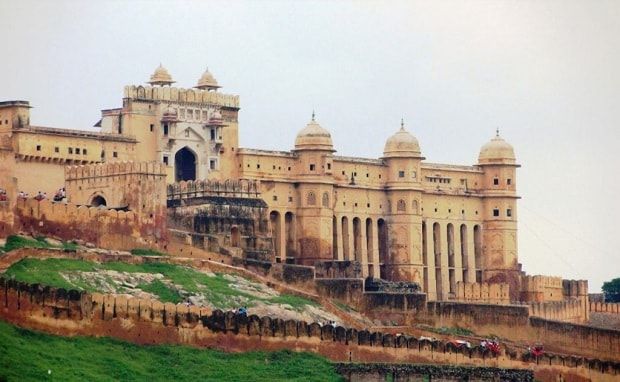 You must have seen the glimpse of most famous Amer Fort in the Bollywood film 'BajiraoMastani'.
Well, now you can actually view this grand fort. The unique mirror work naturally illuminates every corner of this fort.
Tourists from all over the globe come to admire the beauty of this masterpiece of Jaipur.
Jaigarh Fort: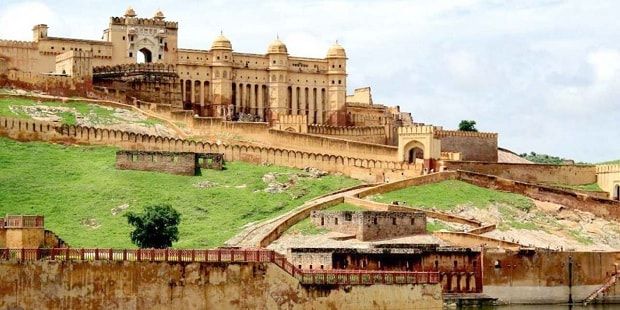 The next fort on your list is situated in the vicinity of Amer Fort. Jaigarh Fort, also known as the fort of victory, is popular for the world's largest cannon on wheels.
Climb up to the watchtower to enjoy the glimmering view of the plains.
Nahargarh Fort: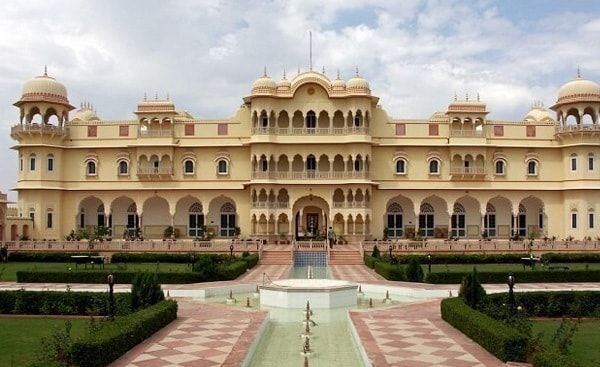 Save Nahargarh Fort for last as it is a perfect destination to enjoy the fascinating views of the sunset. Situated upon high Aravalli Hills, the captivating views from the top will ease up all your tiredness!
The fort will look familiar to you if you have seen the Bollywood movie 'Rang de Basanti'. You can also chill at the café inside this famous picnic spot of Jaipur.
Day 3: Bhangarh Fort – Birla Mandir
Start your last day with some lip-smacking breakfast at Kanha Sweets. We have planned only two destinations for this day because you would need a 2 hours' drive to reach your first destination.
Bhangarh Fort: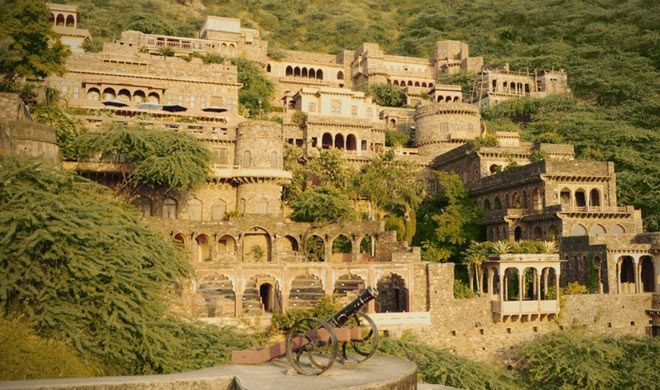 Begin the day with ghost hunting! You can't miss visiting Bhangarh Fort no matter it is situated 83 km away from the main Jaipur city. Want to know why? It is the most haunted fort of Asia.
The spooky feeling won't leave you for even a second as you will explore this ruined fort. Go on the top of Bhangarh palace to enjoy an astonishing view.
And hey, beware of the unnatural visions!
You have to leave the place before dawn as the government doesn't allow tourists to be the target of ghosts.
Birla Temple: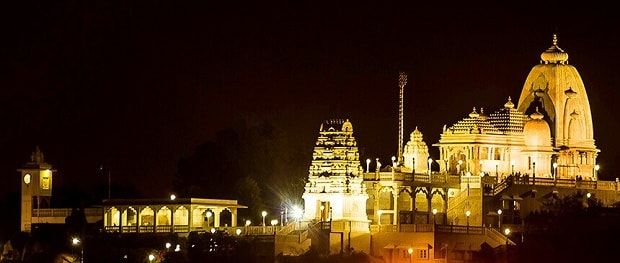 Take the blessings of Gods at one of the well-known temples of Jaipur – Birla Mandir. Located at the foot of MotiDungri hill, this temple is built with white marble.
Lord Vishnu and Goddess Laxmi are the main deities of the Birla Mandir.
After completing your third day, you can stay for the night in your hotel or book your return in the night if you have to explore other cities of Rajasthan.
There are plenty of Rajasthan tour packages available which can cover other cities along with Jaipur car rental.
Remember that, you have to start your day early in order to follow this itinerary properly. Have fun!
Here are the Handpicked article that you must read.
Top 10 Places to see Snowfall in India right now
Top 20 Places to visit in Uttarakhand
Tourist Places to visit near Hyderabad within 100 km
Top 7 Tourist Places near Bangalore within 300 kms