5 Tips for Choosing the Right Lawyer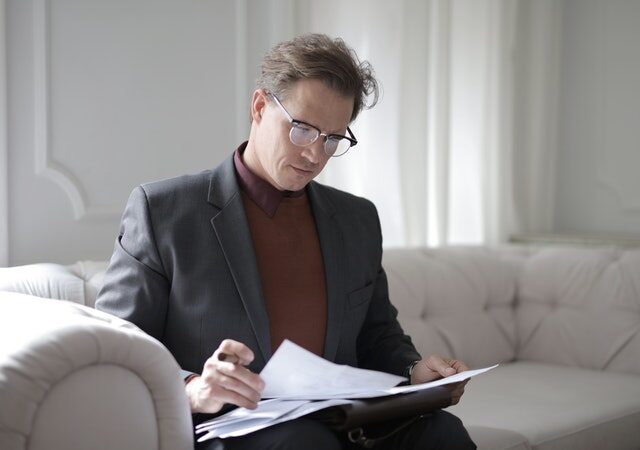 Whether it's a parking ticket or something much more serious than that, facing the court is never easy. You need to approach this situation quite seriously and one of the ways to do that is by making sure you have the right lawyers by your side. Finding them might not always be easy, but it's something you simply have to do, no matter where you live and what sort of legal issue you're dealing with. In case you're still unsure how to choose the right lawyer, here are five tips that might help you do that more easily and effectively.
Define your problem
Most people think that all legal issues are the same and therefore require the same kind of layer. This couldn't be further from the truth, though, because there are lots of different sorts of legal problems you could be facing and, consequently, lots of different sorts of lawyers you could choose everywhere in the world, from Australia to Canada. 
Therefore, if you wish to make the right choice, identifying the sort of legal problem you're dealing with should be the first thing to do. After that, find the right kind of specialist who has all the necessary knowledge and skills required to help you solve that problem. If you fail to do that, you surely won't have a nice time at the court and could be getting into more trouble than you could've imagined.
Insist on experience
Once you've identified the type of lawyer you need, it's time to narrow your search and start looking for the right person. Again, there are going to be more people who might be right for you, and investing time and energy into choosing the absolutely perfect one will definitely be worth your while.
One of the things you need to insist on is experience. Opting for a young lawyer who's passionate and courageous is always a great idea, but it might not be the best choice when you're dealing with a huge legal issue. In these cases, finding a more experienced and knowledgeable lawyer is a much better alternative, so remember to insist on experience when looking for your defender.
Look for versatility
As mentioned before, finding people who specialize in one particular type of criminal offenses is a great idea, but it's not the only alternative you have. Finding lawyers who are versatile is another good strategy, so don't be afraid to find people who can think in different directions and defend you against several offenses.
Luckily, you can find these people everywhere you look, from barristers and solicitors in the UK to those professional criminal lawyers in Parramatta who know everything there is to know about different sorts of matter – from drunk driving and drug offenses to robberies and assaults. These people will help you from your bail and your sentencing to your conviction appeals and jury trials, and that's why their versatility is so crucial.
Ask for open communication
Being able to talk to your lawyer freely and without holding anything back is the only way to win a case. These are the people who should earn your trust and help you confide in them, and if there's something wrong with your communication, you have nothing to look for in your trial.
Another thing your chosen lawyer should do is be available to you at all times. There are lots of ways to communicate nowadays, and they need to be as responsive and available as possible. If you can't reach your lawyer when you need them, there's no point in hiring them and wasting money on their services.
Look for reviews and recommendations
Finally, once you've narrowed your choice of lawyers and are left with a few names, you need to start looking for recommendations. There are a few ways to find them and discover what people generally think about the lawyers you're thinking about hiring. Therefore, looking into these things is a must when picking a lawyer.
Two of the most popular ways to go are looking for online reviews and reading what people are writing about your potential lawyers on the Internet or going for a more personal approach – lawyer recommendations. Talk to your friends and people you know, find out who they know and who they hired when they needed a lawyer, and ask them to write a letter of recommendation for a lawyer they trust. This could help you more than you can imagine and turn into the final piece of the puzzle you've been trying to solve.
Finding the perfect lawyer is never easy, but it's definitely manageable. What you need to know is look into these five tips and keep narrowing your choice until you've come up with the right person. Once you do that, work on your relationship with your lawyer, and you'll be able to trust them in the years to come as well.