How to get relief from Tooth Pain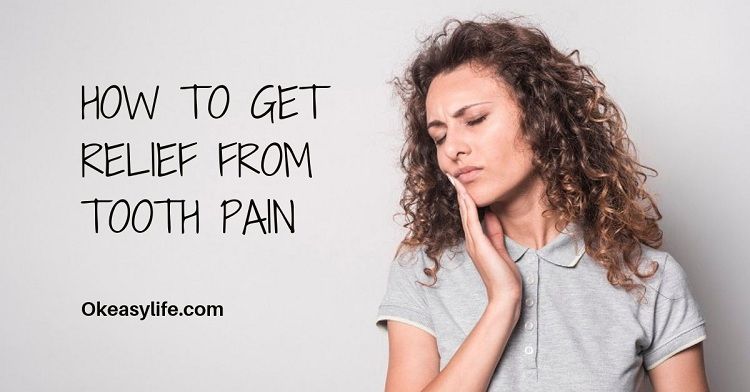 Tooth pain is the most severe pain anyone can come across; sometimes, it can't be cured by just taking pain killers. Many people even can't take strong antibiotics or pain killers, and a trip to the dentist might be unbearable for them.
This article will let you know about the alternatives to pain killer. Toot pain is an emergency case if it is bothering you for more than one day.
Other symptoms, along with tooth pain, are fever and swollen gums. It's not only gum disease or tooth decay that causes tooth pain.
Before knowing about tooth pain remedies, you should be aware of types, causes & symptoms of tooth pain.
Types of Tooth Pain
Following are the most prominent types of tooth pain:
Sensitivity to Hot or Cold
Acute or Constant Pain
Severe Gum Pain
Causes of Tooth Pain
These are some most common dental & non-dental causes of tooth pain:
Dental Causes of Tooth Pain:
Tooth Damage
Tooth Decay
Gum Disease
Non-Dental Causes of Tooth Pain:
Sinus Pain Infection
Cluster Headache
Heart Attack
Diabetes
Viral Infections
Never Diseases
Drug Abuse
Vitamin Deficiency
Symptoms of Tooth Pain
It includes:
Pain While Chewing
Hot or Cold Sensitivity
Bleeding of Gums or Around Teeth
Swelling of Teeth or Jaw
Injury or Trauma
Well, come to the point & unfold the question of how to stop tooth pain. We are here going to tells you about a few simple & tested home remedies for tooth pain.
These remedies are always best for healing severe tooth pain. If you ever visit Gotoothache.com, then you might have an idea about some natural remedies. Worry not! Give a read to this content to know about tooth pain remedies.
Best Home Remedies for Tooth Pain
At some time of your life, you may have come across tooth pain, and it may be exasperating. Most of the time, pain is so intense that you may not be able to see a doctor immediately, and for that reason, you have to look for home remedies.
There are plenty of natural home remedies that are readily available at home. Below you will find plenty of tooth pain home remedies.
Guava Leaves to Get Rid of Tooth Pain: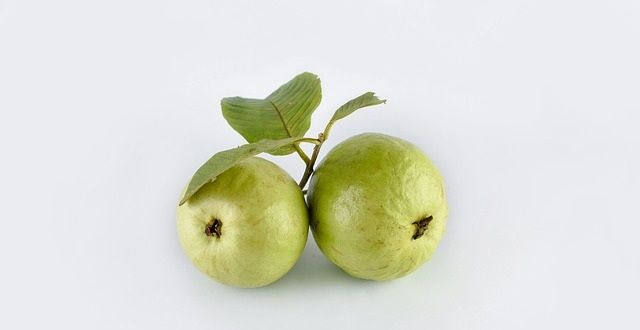 Guava leaves are excellent to get relief from tooth pain. These leaves help to diminish tooth pain and reduce swelling, and in case you didn't find guava leaves, then you can also be able to use fresh spinach as a substitute.
How to Use:
You have to chew a couple of guava leaves to ease the pain as the juice will act as a coating on your on the teeth
You have to boil 4 to 5 guava leaves in water and 1 tsp of salt, use it as a mouth wash
You should use this guava leaves mouth wash maximum 2 times a day
Garlic Paste for Toothache Relief:


It has allicin and anti-inflammatory properties. Allicin in garlic directly affects the teeth and reduce tooth pain; it eliminates bacteria from the mouth and helps to ease the tooth pain.
How to Use:
Take an empty bowl, and crush the fresh garlic clove and sprinkle a tsp of rock on it, mix it very well
Apply this paste on the affected tooth and after that rinse your mouth with lukewarm water
You should repeat the same method at least 2 times per day
Vanilla Extract to Get Rid of Toothache: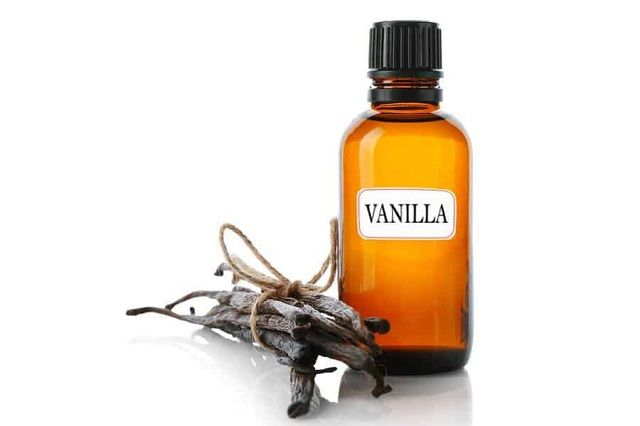 If tooth pain hits you suddenly, and you are not able to visit the dentist, then the vanilla extract is the only ingredient that will help you to get rid of this unbearable pain.
It has antiseptic and analgesic properties that also help to kill the bacteria that hit your tooth badly. Adopt the following method to get rid of toothache immediately:
How to Use:
Get a small empty container and pour 3 to 4 drops of vanilla extract in it
Then, get a cotton ball, dip into a vanilla extract and place it on the affected tooth
Repeat the same process as and when required
Ginger Paste for Tooth Pain: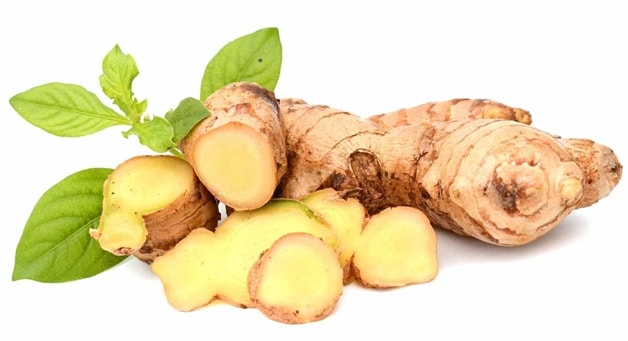 Yes, you can get immediate tooth pain relief by using ginger. Ginger is the natural ingredient which has the ability to reduce the pain and any swelling. You can use cayenne pepper to make a thick ginger paste. Capsaicin in cayenne pepper wills incredible best for pain management.
How to Use:
First of all powder the ginger root in an empty container, add a tsp of cayenne pepper & little amount of water in it, start mixing these ingredients very well
Then, get a cotton ball, dip into this paste
Now, apply it directly on the affected tooth and allow it to sit on more than a half hour
You have to repeat the same remedy same as and when required
Onion to getting Rid of Tooth Pain: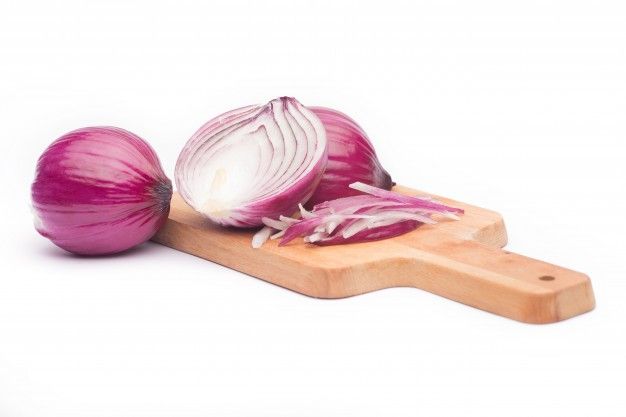 Onions are also perfect for tooth pain. It will not only ease the pain and also eliminate the bacteria due to which tooth pain occurs.
Apart from tooth pain, onion helps combat infections which cause tooth pain. Follow the below steps to diminish the tooth pain immediately.
How to Use:
Get a small piece of onion, place it on the affected tooth, then chew it gently
Then, there is a need to wait for more than 5 to 7 minutes
You have to chew an onion twice a day to get instant results
Ice Cubes for Toothache Relief:
Ice cubes are best to get relieved from tooth pain. You will need to put an ice cube into a piece of a soft cloth and place it over your check. It will give you instant relief. Follow the below way to get effective result:
How to Use:
You have to wrap ice cubes in the paper towel
Then, immediately hold this ice cube wrap over your chick maximum for 1 to 2 minutes
You have to repeat ice cube remedy same as or when needed
Clove Oil to Get Rid of Tooth Pain:

Yes, this is the only remedy through which you can get quick relief from a toothache. Clove oil works very quickly; you just have to apply the oil and see the magic within a couple of seconds. Eugenol in clove oil is the key component which diminishes the pain immediately.
How to Use:
Get an empty bowl, just pour 4 to 5 drops of clove oil in it
Then, you have to apply this oil on the affected area using Q-tip
Apply clove oil maximum 4 times a day or when required
Hydrogen Peroxide to Stop Tooth Pain:
Hydrogen peroxide is specifically best for an infected tooth that causes a foul taste in your mouth, but it works as a temporary treatment. Apply hydrogen peroxide and get effective results within a couple of minutes.
How to Use:
Get 3% hydrogen peroxide
Then, you have to rinse your mouth thoroughly with this solution
After that, you ought to rinse your mouth with the fresh water several times
You should rinse your mouth with hydrogen peroxide when needed
Oregano Oil for Tooth Pain:
The analgesic and anti-inflammatory properties of oregano oil help to kills the bacteria reduce the pain and swelling. Caracole in oregano oil is the key component which is responsible for stopping tooth pain.
How to Use:
Get an empty bowl, pour 3 to 4 drops of oregano oil in it
Then, you have to apply oregano oil directly on the tooth with pain using Q-tip
If the tooth pain persists, then you have to reapply the same remedy after a few hours
Also Read: How What You Eat Affects Your Teeth
Oil Pulling For Tooth Pain:
It is the best-proven remedy, which is also known as oil swishing therapy. Oil pulling techniques are specifically used to treat tooth infections, bleeding gums, gingivitis, and other oral problems. Use coconut oil to stop tooth pain, its anti-inflammatory and antimicrobial properties reduces swelling and kills the bacteria.
How to Use:
You have to swish the coconut oil in your mouth maximum for 15 to 20 minutes
After 15 to 20 minutes, you have to spit the oil out "do not ingest the oil."
Then, you have to rinse your mouth using freshwater
Apply this oil until you get relief from the toothache
There are many reasons for tooth pain; it may be that there are some bacteria in between your teeth.
So, to avoid, such pain, you need to brush your teeth regularly and make sure to use mouth wash daily. It will remove all the bacteria in your mouth.
If you are tired of tooth pain then, visit a dentist immediately, because teeth are very sensitive and need proper treatment. Or otherwise, you can use home remedies for severe tooth pain.