Places to visit in Bhutan: Lesser known but best for Nature Lovers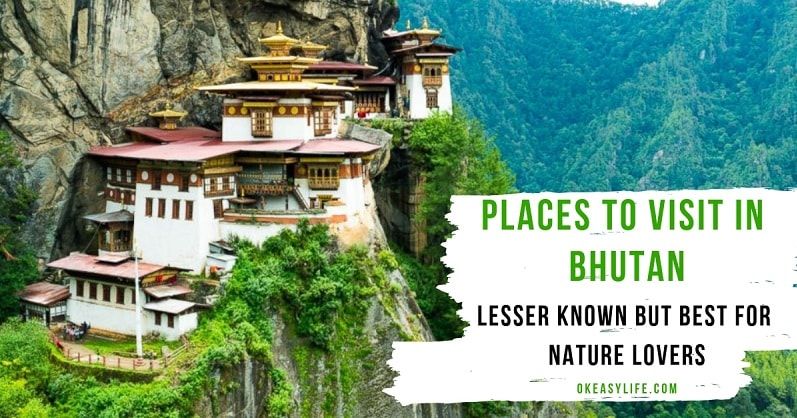 Bhutan, literally meaning, 'the land of thunder dragon' comes to you with its astounding treasure trove comprising of picturesque landscapes, clear, glistening lakes and splendidly green valleys. Bhutan has just recently become a major tourist attraction too.
With most of its places still being shrouded in mystery, it may be is essential to follow a guide for making the most of your trip to this beautiful, mountainous land.
Bhutan tourism boasts of both dense forests and majestic snow-capped peaks. It has something for every traveler earning a place at the top of your bucket list.
A kingdom that is known for its "Gross National Happiness," Bhutan is also known for its culture and natural beauty.
While you may visit the popular tourist spots during your trip to Bhutan, your tour will remain incomplete if you fail to explore its lesser known parts.
So, fuel up the explorer in you and take note of all unconventional, lonely spots in Bhutan that happen to be a must visit on your trip to this picture perfect land.
Read on for details…
Haa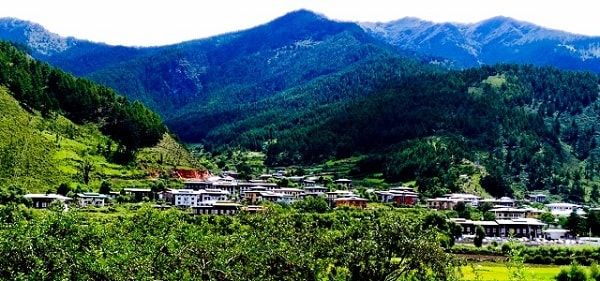 Located south-west of Paro, this is one of the least populated areas across Bhutan. Its pristine beauty and the lush green landscape is bound to leave you mesmerized. Though isolated, it is one of the culturally rich places of the nation.
One of its major attractions is the Haa Valley that is known for its dangerously steep fall. This valley adjoins the three districts of Paro, Samtse&Chukha.
It is known for being the traditional home of the Dorji family as well.
Haa is so beautiful that it entices the nature lover completely. Here you can also be exposed to the proper Bhutanese culture.
The best time to visit Haa is from March to May and September to November as the weather remains conducive for travel.
National Handloom Development Project, Trashigang
Located at a distance of a few kilometers from Khaling, the beautiful, hand-woven fabrics at the National Handloom Development Project is bound to interest you greatly.
It is a firm run by the "National Women's Association of Bhutan" that has nearly 400 local inhabitants working here.
Almost 300 different types of fabrics are displayed to the tourists here too. You will learn about the process of fabric making as well as about the natural plant-based dyes.
While most of the fabrics produced here get sold off to the connoisseurs in Paro, Thimphu, and Bhumthang, the best of the lot is available for sale at the handloom center itself.
Kila Nunnery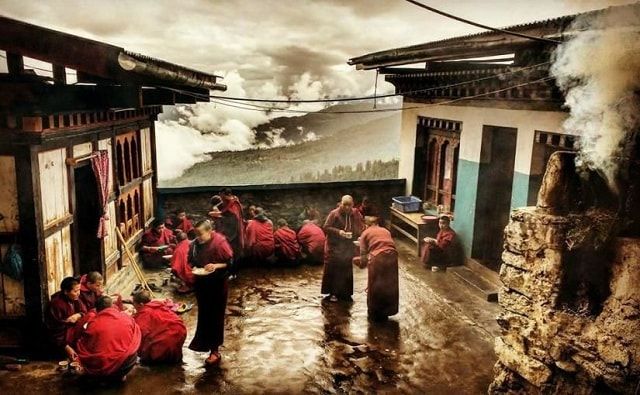 Another beautiful, albeit lesser known place to visit in Bhutan, is the Kila Nunnery at Paro. Pressed tightly against a steep mountain wall, Kila Nunnery is one of the most ancient places to visit in Bhutan.
Inhabited by 50 nuns pursuing spiritual studies in Buddhism, this place is a must visit for its wonderful architecture and the much-required serenity.
If you are looking for adventure, you may also opt to hike up the dangerous path to the nunnery starting from Cheri La.
You will discover nature at its best within the dense forests and see the fluttering prayer flags and chortens.
Kila Nunnery is definitely the best place to visit for those imbibed with a spirit of adventure.
Lama Tshering Dorji General Shop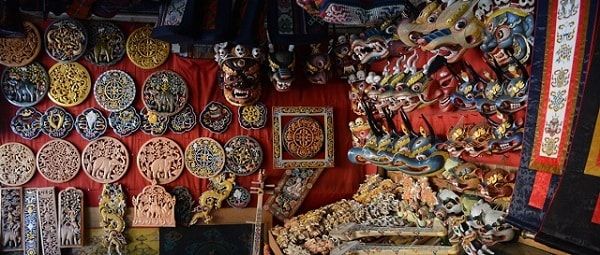 Located in Paro, the "Lama Tshering Dorji General Shop" is one of the major hidden gems of Bhutan.
This monks' supply shop is the best of many located in Paro.
With a wide variety of trinkets available including amulets, prayer flags, divination dice, khuru darts, butter lamps, bamboo arrows and many more, this shop is a must visit when you pass through Paro.
The shop may be obscure but every trinket valuable here happens to catch the eye and comes instilled with spirituality.
Champaca Café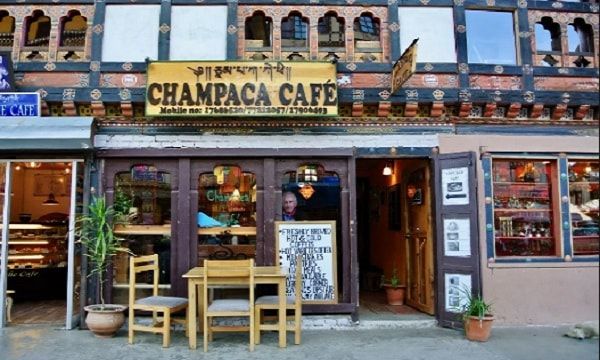 Be sure to go where Paro's best snacks are served when you are in Bhutan.
When you are hungry after a long day of sightseeing or just want to unwind after a tiring day of trekking, you can do nothing better than check in to Champaca Café to indulge in the best, lip-smacking snacks found in Paro.
Enter this cozy little café with your friends or your better half in tow and sample all that is on offer.
While you soak in the perfect unwinding ambiance, login to their free Wi-Fi, sip on piping hot coffee and play some board games maybe?
Champaca Café is also an intensely pocket-friendly destination, so you are likely to be elated with this discovery.
Phobjhika Valley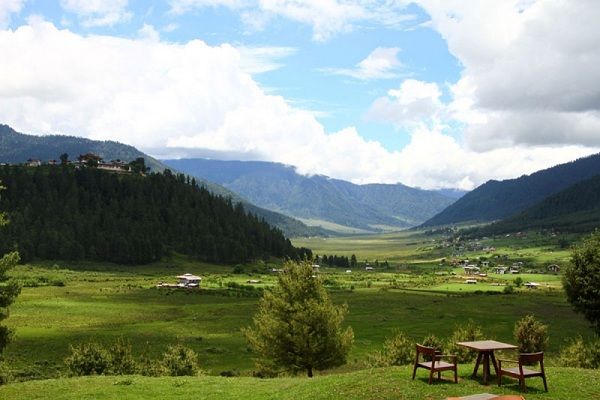 If you are a bird lover or a nature lover, or a wildlife enthusiast or perhaps all three rolled into one and looking for a bit of adventure along with it, trek to Phobjhika Valley to get your money's worth.
This bow-shaped, glacial valley is located on the slopes of the Black Mountain and borders the Jigme Singye Wangchuck National Park.
You might visit it between October and December and revel on finding the black-necked crane that spends winters here.
You will also come across sambar & barking deer, red foxes, leopards as well as the Himalayan black bear.
Other attractions nearby include Tshechu festivals and GangteyGompa. Do not miss them either!
Bhutan tourism is concerned with showcasing the picturesque land to the people hungry for a taste of nature. Feel free to tour the landlocked country extensively including the lesser known areas.
If you are a stamp collector, go and visit the Philatelic Bureau at Thimpu and make the most of your hobby.
Unwind at the hot spring GasaTshachu to rejuvenate yourself and take the nature lover in you to the Bumthang Valley.
Looking for a spiritual connection?
Visit JangtsaDumtseg Lhakhang at Paro. Go for an adventurous trek in Lheunste.
Visit the Samtse district to get a different taste of Bhutan. Climb up a valley 3000m high to see Paro Taktsang, an absolutely remarkable monastery.
While a visit to Bhutan may only trigger thoughts of visiting Thimpu and other major tourist attractions, your visit to the lesser known destinations will unravel the beauty in a most spectacular manner.
Visit Bhutan once and you will be sure to come back wanting more of its surreal beauty.