6 Reasons You Should Visit Canada This Fall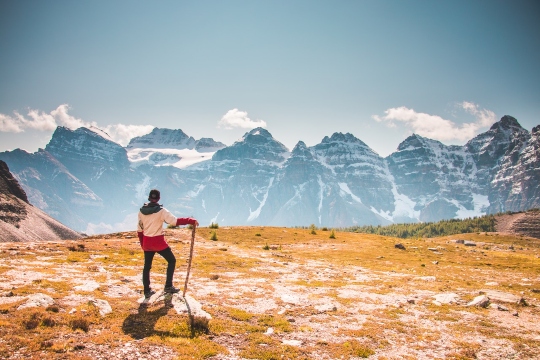 Apart from all the exotic tourist destinations that are popular this year, there is one country that is simply spectacular and really caters for everyone's needs.
It's a country of amazing natural beauties and even more things to do if rich nightlife is what you're after. We are talking about Canada, the land of the red maple leaf. Have you ever thought of visiting Canada?
If not, take a look at this guide as it will definitely make you rethink your choice. If you have, on the other hand, this will just make the whole process faster.
So, read this, pack your bags, and destination Canada!
Obviously, the nature
It is perfectly logical to want to visit Canada because of its nature. The great outdoors is perhaps one of the most beautiful places to see and experience, and in Canada, you will do just that.
There is a plethora of national parks that you can choose from and every single one of them is different.
Bear in mind that you will have to bring your camera and an extra battery because you will want to take photographs constantly.
Of course, nothing can be experienced via the photographs in the same way as in person.
The seasons
This might be connected to the previous reason, but come on – all the seasons in Canada are definitely spectacular. It is very difficult to make fall very aesthetically pleasing, especially in combination with rain, but this is not hard for Canada.
This is why visiting Canada and Alaska during any of the seasons is a great idea – you can never go wrong. And this is exactly what makes them amazing destinations: they do not limit you as to when you can visit them.
Everything is yummy
One of the main associations for the USA, when food is concerned, is junk food that is eaten there very often.
However, this is not the case with Canada, and this is yet another reason why they are a separate country! Anyhow, every region in Canada has a different cuisine and different foods.
Quebec is, for example, popular for its "poutine", which is basically cheese curds on chips, covered in gravy. Doesn't this sound amazing?
Bear in mind that even McDonald's stores are special in Canada and if you want to see why, simply go there and find out for yourself.
Amazing for road trips
If you happen to visit Canada, go with your car or hire one, because it would be a shame to go there and not opt for one of the best road trips of your life.
Canada is one of the largest countries in the world, so it's not a surprise that you can literally go anywhere and enjoy every single corner of the country.
This being said, road trips are a must. It simply doesn't do to come here and stay in one place. 
Friendly people
You will not encounter a local who is not friendly to tourists. You simply won't. One of their favorite words is "sorry," so sometimes they might even be a bit annoying with their kindness! But of course, it is simply the way they function, and this is an amazing reason to go and visit this country. It is always good to feel welcome at the place you are visiting.
Hello! Maple syrup?
And last, but definitely not the least – maple syrup! In the land of the maple leaf, you have to try their maple syrup as it is literally the best in the world.
When you go to visit Canada, allocate one day to go and have waffles with maple syrup, and you will see that this is what you will want to do for the rest of your stay here.
Of course, maple syrup hasn't been invented by the Canadians, it has just been popularized because of their flag, but they really do offer some of the best syrup in the world.
With so many different reasons to visit Canada, it would be very strange not to be convinced right now. So, book your ticket, find accommodation and set off.
Once there, rent a car, do a road trip, try everything authentic and you will see how much you will want to come back. Bon, voyage!