Which are the 7 relevant things to look for in a 200-hour Yoga teacher training program?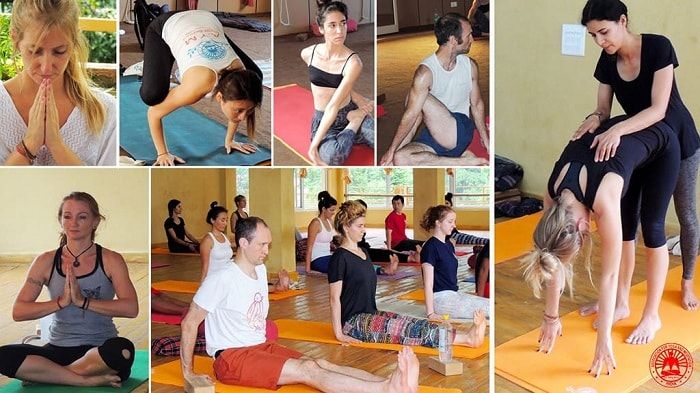 In 200 hours yoga teacher training program, you will learn about the following topics with experienced teachers or trainers who are fully registered through the Yoga Alliance.
Anatomy and Physiology
Methods of teaching
Yoga lifestyle
Training, practice, and techniques
Usually, 180 of these hours are contact hours meaning that you will spend them in the presence of a teacher. The remaining hours can be completed through homework, observations and writing book reports.
Here the main idea is that when you graduate, you are ready to teach a class up to a general adult population.
And if you really want to teach children, you will have to do more training so that you can be fully certified.
In the course of the training, you will practice a lot of yoga; you also sitting and listening will be inevitable.
Here are some of the things you might have to do if you have that desire to get into 200-hour yoga teacher training. 
You will learn to provide different types of assists
Learn about chakras and koshas
Learn about the great history of yoga
Anatomy classes
Personal development studies
Book discussions
If you see that the training is so tough such that balancing between your personal lives is quite hard, then it is advisable to look for support from your partner so that they definitely feel the effects of training.
And if you are dating at that time, you might not be available.
Therefore, you and your partner you must make sure that you work together so that everything can be okay.
Additionally, it is relevant to have a list of the programs that interest you rather than waiting for someone to choose for you.
Since you might have a different taste with your friend, it is essential to do your research well so that in the end you can land on what will really work to you.
Also, always practice at the studio so that you can feel the real vibe of the style.
Never hesitate to talk to the teachers and ask those questions that you might have. With all this, you will definitely find your training more enjoyable.
Therefore, whether you have always had that dream of teaching yoga, there are fundamental truths that must be taught so that you can have basic experience and the relevant foundation.
Here are the seven most important things you need to look for if you want to train as a yoga teacher:
Practical Yoga anatomy
So that you can continue with the program, you will be introduced to functional anatomy and general kinesiology of movements as applied to see students in practice and fully guiding them in an effective way.
Also, you will be taught about the basic human skeletal structure for example:
Joints and muscles
Human skeletal structure
Muscles and connective tissues
To quickly get a grip of the human movement, you will have to understand transitions in and out of asanas.
And if you follow the clear guidelines as dictated by your trainer, it is with no doubt that you will for sure increase the richness of the practice within a short time.
2. Practical Yoga history and philosophy
At the very first classes, you will be issued a practical survey of yoga history and philosophy that clearly states the relevant insights of teaching yoga.
Often the trainers will look at the current threads of yoga and how they have been intertwined over the ages.
Moreover, they will give close attention to ethics in teaching more, so transference and projection are not ignoring an emotionally and physically safe place for self-transformation.
3. Asana practice
If it is safely done, it can turn out to be very beneficial to your body. If you have been in practice lately, you will attest that injuries have been on rising.
When you land for a good and reliable yoga trainer, be ready to be taught about safe alignment that for sure will reduce repetitive stress and most importantly minimize the chances of getting injuries while in training.
Safe manual adjustments
Nowadays, many teachers have reexamined themselves so that they can be able to offer safe adjustments to their students.
The days of trainers laying their bodies over their students is long gone, and they have embarked on giving out the best to their trainees.
Why is the community relevant?
One of the most exciting things about teacher training is the community that develops after.
For sure, if you spend your time with others, you will create special bonds with them. From the practice, you will get lifetime friends who might be of great help all through.
Build self-esteem
In most cases, many of us will ensure that they do the yoga practice to their perfection.
Usually, a well-trained yoga trainer will ensure that you have the required confidence as you tackle your duties.
Additionally, he or she will go to the extent of giving you the necessary knowledge so that you can help others.
Relevant life skills.
In today's society, many peoples are yet to know about the best ways to handle their pressures and demands being put on them by our personal lives and also families.
Choose a certified trainer, and you will be able to easily observe your tendencies.
Indeed, you will have the skills to handle some situations in a healthier way.