5 Best Birthday Gifts for Businessmen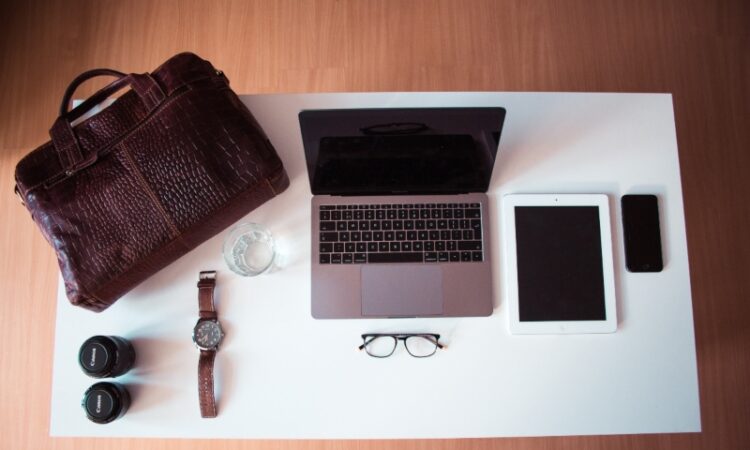 Your hardworking darling's birthday is coming up soon and you don't really know what to surprise him with? Look no further because we're here to help you out!
Here are five best birthday gifts for all the businessmen out there, so check them out and find something great for your man!
A Stylish leather Card Holder
Truth be told, the business world is all about cards these days.
This is true not only for credit and debit cards that have almost completely substituted cash – but also for all kinds of membership cards the majority of brands are issuing to their loyal customers.
So, if your favorite businessman owns way too many cards that can easily get lost in his wallet, briefcase, and pockets, you should definitely surprise him with a stylish men's cardholder made entirely from leather.
This is a super useful piece that'll help him sort out his cards and keep them secure in one place.
Does it get better than that? We don't think so!
A Cool Motorized Tie Rack
On the other hand, if your man is known for his impeccable fashion style that features a wide range of ties, why wouldn't you get him a cool motorized tie rack?
There are many such products that automatically rotate at the touch of a button, and the best thing about these is the fact that they can store up to 72 different ties.
That's right, and it gets even better when you realize that many of them can store belts as well. Of course, such a rack comes with special screws for hanging rods or hooks for wire shelving, so that your favorite businessman can install it wherever he wants.
Just make sure to get a tie rick with built-in LED lights and you'll do a fantastic job!
A Super Useful Washable Keyboard
We all know that one clumsy guy who's prone to little accidents every single day.
He tends to spill his coffee all over the table and ruin the paperwork, or worse – over his trusty keyboard. If that's the case with the birthday boy, too, you should take a washable keyboard into consideration.
There are many such keyboards on the market these days, so pick an extra durable one for your clumsy man. Of course, the fact that they're washable doesn't mean that he should submerge them into water.
Instead, a wet cloth will be more than enough to remove coffee spillage, food crumbs, and other nasty stuff.
Trust us when we say that he'll love such a thoughtful birthday gift!
A Handy Portable Scanner
If your fave businessman is always on the go and has no time to waste, we must say that a portable scanner is the best birthday gift for him.
This is a great choice for all guys who often travel for business, as they have to record business travel-related expenses and provide them to report those expenses.
As these portable scanners are quite lightweight and compact, these can perfectly fit into any briefcase or backpack.
So, if your man has some contracts to review, business cards to remember, or new designs to look over on the go – this certainly is the best birthday gift for him!
A Quality Old-School Planner
Even though traditional pen-and-paper planning has become slightly redundant over the last couple of decades, the truth is that some people still prefer this old-school way of planning.
So, if the birthday boy prefers to take a pen and a piece of paper to write down everything he needs to remember, make sure to surprise him with a quality planner!
There are many fantastic brands that offer daily, weekly, and monthly planners, so pick one according to his personal preferences and you won't make a mistake.
Also, these come in a variety of colors and sizes, either lined or unlined, so bear that in mind as well.
After all, a heartfelt gift is always more than welcome, right?
Conclusion
As you can see, there are so many great birthday gift ideas for all the businessmen out there.
If your favorite businessman is celebrating his birthday soon, all you have to do is to stick to our list and you'll undoubtedly find an appropriate gift that'll perfectly suit his taste.
Just follow our basic guidelines and you won't go wrong. It's a promise!
Check more Gift Ideas
Congratulations Gift Ideas for Husband
Tags :
businessmen
gifts
men