Top 10 Natural Bath Products for Health and Wellness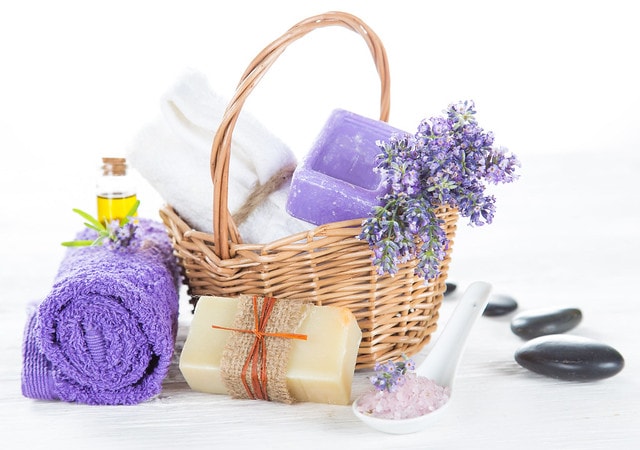 Bathing remains to be a tough task for some people while it is a pleasurable hobby for others, it is relaxing and refreshing for all.
All of us are, however, unanimously on the same page when trying to pick a bathing product from the plethora of options on hand.
Either you are looking for the best products for yourself or still too busy to think about picking the right ones.
In both cases, natural products are the best ones for good health and wellness. You need to do a good amount of research before making the right choice for yourself and this article will save you time to do so.
Following are the products you can choose from for a healthy and relaxing bath experience.
Shower Vapor Cupcakes
Although a warm bath can be relaxing for you, it will do wonders if you use shower vapor cupcakes or disks alongside. They will also have a soothing effect on cough and cold.
They might look exactly similar and scrumptious like cupcakes but remember they are not edible and need to be kept away from children. Here's its easy and simple recipe.
Recipe
Ingredients
Baking soda                                  2 cups
water                                           1/2 cup
Essential oil of your choice (lavender, eucalyptus, peppermint, etc.)
A cupcake baking dish
Method
Add water to baking soda in a bowl and mix well into a paste.
Pour the paste into the baking dish lined with cupcake liners.
Put the baking dish in a preheated oven to 350o F.
After 20 minutes remove from oven and let it cool for 5 minutes.
Add 8-10 drops of essential oil (e.g. Lavender) to each cup.
Remove the cupcakes from the baking dish and let it cool completely for about 15 minutes.
Store them in airtight jars.
How to use
Place a shower vapor cupcake on the floor just before getting into the shower and breathe deeply as the vapors form. Do not place them towards the drain.
Himalayan Bath Salt
Himalayan pink salt provides the purest salt from Khewra salt mines in Pakistan. The bath salts come in the form of bath soaps, pink salt granules, salt balls, crystal salt granules in different shapes and sizes and have loads of benefits for health. Get info about pink salt at Himalayansaltvalley.com.
How to use
Just add some Himalayan bath salt to bath water and let the magic begin. Pink bath salt serves as a detoxifier in the water helping to remove the noxious agents from your skin.
You can either opt for pink salt granules or salt deodorant stick for rejuvenating and cleansing your body.
Scented Milk Bath
Milk bath recipes are quick and easy to make and provide you the nourishment of milk as well as moisturize the skin.
Recipe
Ingredients
Powdered Milk                                                2 cups
Cornstarch/corn flour)                                     1/2 cup
Baking Soda                                                   1/4 cup
Essential oil of your choice                              15-20 drops
Method
Combine the dry ingredients in a jar, cover and shake well to mix them completely.
Add each drop of essential oil at a different point in the powdered mixture and shake again.
Leave it for 24 hours before using and store in a dark and cool place.
How to use
Pour a cup or two of the milk bath DIY powder mix in warm running water and remove any lumps. Sit in and relax. Apply lotion or oil on your body after bath for a smoother and softer skin experience.
Fizzing Bath Balls
With simple household ingredients, bath balls help you give yourself a spa-like treatment at home. They form a fancy gift and can be used by adults and children alike.
The fizz and the aroma from these little bath bombs make bathing an exciting and enjoyable experience along with providing you the benefits of all-natural ingredients.
Recipe Ingredients
Citric acid                                                              1 cup
Baking soda                                                          1 cup
Cornstarch                                                            ½ cup
Coconut Oil or olive oil or almond oil                      ½ cup
Your favorite essential oil                                     8–10 drops
Method
Add citric acid, baking soda and cornstarch to oil in a bowl.
Add essential oil to the mixture.
Blend well with a spoon to a soft dough consistency. You can add in more baking soda and corn starch to achieve the desired consistency.
Adding food color, dried herbs or flower petals is optional.
Pour the mix into silicone molds. Leave for 24 hours before removing.
How to use
Place a ball or two into the bathtub and enjoy the fizz as it dissolves.
Sea Sponges
All-natural, plant-like Sea sponges are highly recommended for use by health experts. They are found to be safer and toxin-free as compared to the synthetic sponges.
These organic sea sponges have effective self-cleaning properties and are suitable for you even if you have sensitive skin.
Their excellent durability along with exfoliating property makes sea sponges a highly valuable and effective bathing tool.
How to use
Gently rubbing the sea sponge on the skin can be used as an effective alternative to body scrubs. It leaves your skin free of dirt and dead cells, allowing it to be clean and soft. Thoroughly wash it with clean water before and after every use for maximum results.
Aloe Vera Gel
This green leafy plant is known for its beauty benefits for centuries. It has so many different uses in skin care. You can easily plant it in your kitchen garden and get maximum benefits of it.
It's anti-inflammatory and antibacterial properties make it an ideal addition to your bathing products. It is a natural remedy to heal your skin from many different problems. It is also a natural moisturizer.
How to use
Before taking the bath, apply the gel of 1 aloe Vera leaf on your scalp and massage gently. It will increase the blood circulation and stimulate the hair follicles thus helps in hair regrowth.
You can also add it to your shampoo and it will make your hair smooth and manageable after wash.
Another use is to apply the Aloe Vera gel on your face and even on your body. It is really helpful in reducing face and back acne due to its anti-bacterial nature.
Essential Oil
These plant and herb extractions can improve your bathing experience. By adding a few drops of fragrant stress-relieving essential oil such as rose, lavender, chamomile, peppermint oil or a combination of different oils to your bathtub can make you feel relaxed and energized.
The healing and rejuvenating effects of these concentrated extracts have the following benefits for your mind and body:
Can nourish your skin and hair by providing nutrients.
Can heal your skin from any damage due to their healing and antibacterial properties
Can help to relieve stress and anxiety when added to bathtub
Give yourself a spa-like treatment at home by adding a few drops of your favorite essential oil. You can use them for aromatherapy as well.
Coconut Oil
Body oils are required to maintain the natural oil balance of your skin. One oil that is easily available and has a plethora of benefits is coconut oil.
Add this oil to your bathing ritual and maintain your skin's natural glow. It is a great moisturizer for the skin. You can apply it after taking a shower to retain the moisture of your skin. It also has healing abilities and can heal your wounds.
Herbs
Bathing herbs are being used in baths for thousands of years to reap their healing and therapeutic benefits. Some of the popular herbs are lavender, rosemary, jasmine, calendula, rose, chamomile, peppermint, and ylang ylang.
All these herbs have different benefits, for example, lavender is stress relieving herb, and chamomile relieves aches and body pain.
How to use
You can add them alone or a combination of them to your bathtub. The fragrant essence of the herbs will get mixed in the water. Soak yourself in that healing and rejuvenated herbal water and relieve all your fatigue and stress of the day.
Natural Shampoo and Conditioner
Our desire of having long voluminous hair has to lead us to weak roots and grey strands. This is because of all the shampoos and conditioners that we use.
These are full of harsh chemicals that give us temporary shine and manageable hair but in the long run, make our hair frizzy dull and weak.
To resolve this issue, switch to homemade products that contain natural ingredients that have various beneficial effects on hair and scalp.
You can make sea salt shampoo to detoxify your scalp or can use Aloe Vera and gooseberry shampoo to strengthen your hair. Just browse some DIY shampoo recipes on the internet and replace them store-bought shampoo and conditioner.
Betty Gabriel (Author Bio)
Hi! There, I am Betty! A writer and blogger at Himalayan Salt Valley. I mostly write about healthy lifestyle and everything natural. My love for trying out new things is never-ending. My goal is to make my fellow humans aware of such natural things and help them in developing habits that can improve their everyday life as well. I'm on a mission to help people start living a sustainable healthy life.
Go Natural, Go Healthy!