Top 15 Famous Richest Singers in Bollywood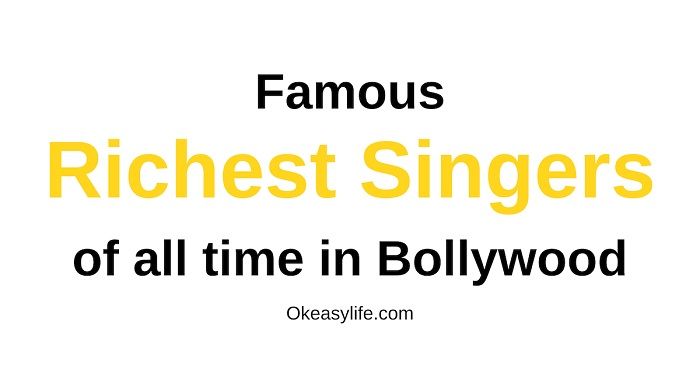 The music of Bollywood has achieved a huge status in the music industry across the world. The richest singers of India have occupied a special place in the hearts of the audience by their beautiful voices.
Music has provided the singers with name, fame as well as wealth.
If we talk about the richest singers in Bollywood, a huge list of names appears in front of our eyes.
We have made a list of the richest singers of the Bollywood music industry according to the statistics of 2020-2021.
Arijit Singh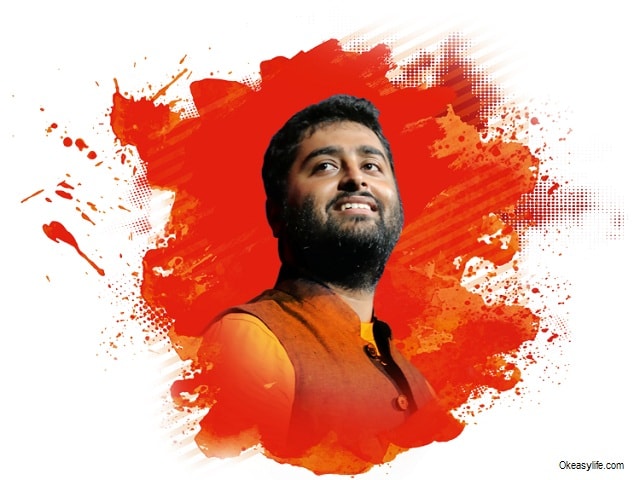 Arijit Singh tops the list of the richest singers in Bollywood.
Arijit Singh learned various skills that helped him to become remarkable in the Bollywood industry as a playback singer.
Career
So far, Arijit Singh has worked with one of the most famous and well-known directors and producers.
He sang many songs and almost all of them are blockbusters all over the country.
He got name and fame when he gave his beautiful voice in the movie Aashiqui 2 and the 'Tum Hi Ho' song of that movie became too famous.
Even Arijit also became famous with the song. That moment became the turning point of the life of Arijit Singh.
Songs
Lambiyan si Judaiyan.
Agar Tum Sath Ho
Ghungru
Janam Janam
Tera Yaar Hun Main
Read to know more about Arijit Singh: Arijit Singh Life Story: All you want to know (Biography)
Read More: Arijit Singh Net Worth 2020: Payment, Awards, Songs

2. Badshah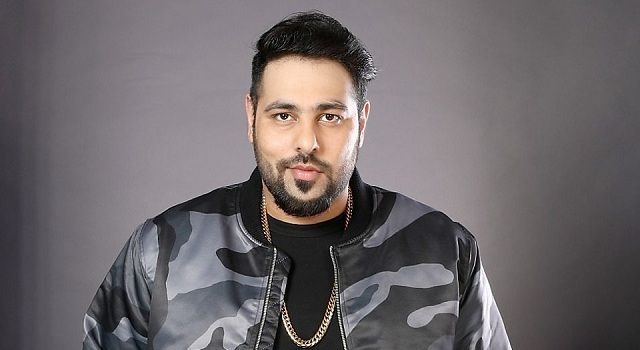 Badshah is known for his awesome heavy voice and the rap songs that he sings.
He is considered as one of the best Punjabi singers of all time who got the name, fame, and everything in such a small time.
The actual birth name of Badshah is Prateek Singh Sisodia.
Career
He has performed many songs in Hindi, Punjabi, and Haryanvi languages too.
He is also known as a playback singer in Bollywood for new and amazing rap songs.
His music career started in the year 2006.
He became famous after the release of his independence Haryanvi song 'Kar Gayi Chull' which was a very famous song and this song won Punjabi Music Awards 2016 for the most popular song of the year for Badshah.
Songs
Bad Boy
DJ Wale Babu
Garmi
Paagal
Tere Naal Nachna
Also Read: Perfumes for Men in India
3. Shreya Ghosal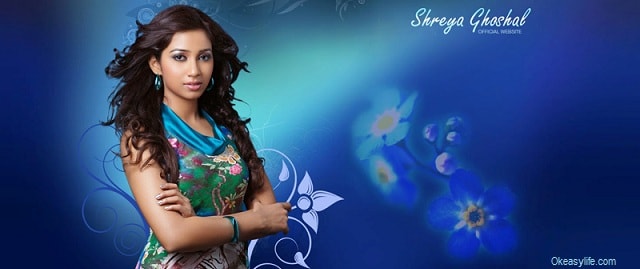 No one needs an introduction to Shreya Ghosal as she is such an amazing singer and artist of the Bollywood industry.
She is famous for her sweetest voice that has been praised by the people.
Career
The audience spotted Shreya for the very first time in a children's show named Sa Re Ga Ma Pa.
She started her career in her childhood only as a playback singer of Bollywood. She has been an amazing singer and has sung her songs in various languages including Telugu, Tamil, Hindi, and Kannada.
Her position among the top paid singers in the Bollywood industry is 3rd.
Songs
Deewani Mastani
Sunn Raha Hai
Thodi Der
Ghar More Pardesiya
Pinga
4. Sunidhi Chauhan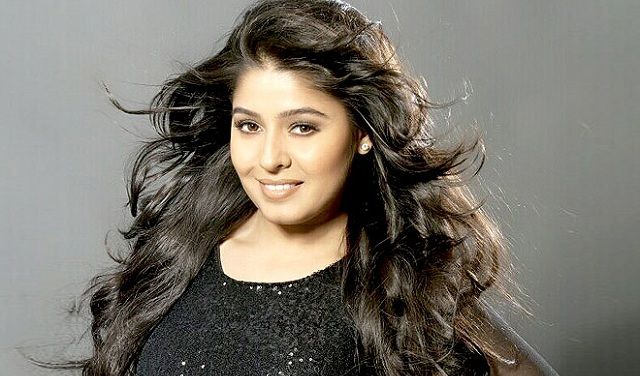 The singing career of Sunidhi Chauhan started when she was 4 years old. She has always been a gifted child.
She charges almost 9 lakhs per song.
Career
She is talented from her childhood and started singing in various gatherings and other family functions.
When she was 13 years old, she made her Bollywood debut singing for the movie Shastra.
She became famous after the release of her song in the movie 'Mast' that was later awarded as Filmfare award for the new Music Talent and Sunidhi was nominated for Best Female Playback singer for this song.
She is also known as 'the queen of item songs' due to the reason that she has given her voice to many item songs.
 Songs
Crazy Kiya Re
Ishq Vishq
Desi Girl
Gori Gori
Sheila Ki Jawani
Also Read: Why Movies Are Released On Friday's?
5. Sonu Nigam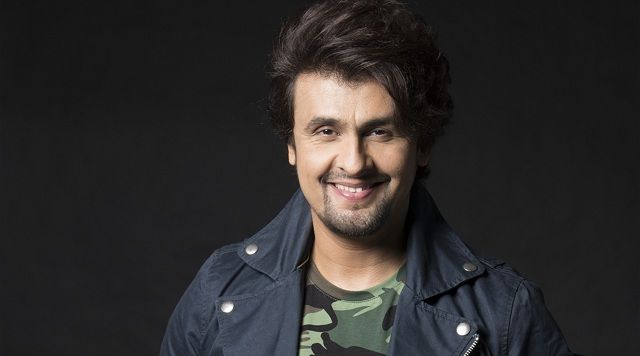 One of the most famous and popular Indian playback singers, Sonu Nigam, has a great talent for singing songs in different languages.
His songs are majorly featured in Hindi and Kannada.
Career
He has sung numerous songs in different languages including Tulu, Bengali, Tamil, Telugu, Odia, Marathi, Nepali, Maithili, Assamese, and various other languages of India.
His acting skills can also be seen in various movies of Bollywood and he has released various albums also that consist of his solo songs.
He is one of the highest-paid singers of the Bollywood industry.
He has performed various TV shows and reality shows and can be seen as a judge in those shows also.
Songs
Akhiyon se Goli Maare
Dil Dooba
Abhi Mujhme Kahi
College Mein
Dill Ne Kaha Hain Dill se
6. Mika Singh
View this post on Instagram
Born on 10th June 1977, Mika Singh is a promising Bollywood playback singer who has given his amazing voice to various movies.
Career
He can sing, perform, write songs as well as compose them. He stands at the 6th position when it comes to the richest singers of Bollywood.
He has sung many beautiful songs, some of which are Mauja Hi Mauja, Bas Ek king, Dhanno, Ibn-e-batuta, etc.
He was born in Durgapur, West Bengal, and is the youngest brother of the famous Punjabi singer, Daler Mehndi.
When he was 8 years old, he started playing the Tabla, by the age of 12 and 14, he learned the skill of playing harmonium and guitar.
He has mesmerized the Bollywood industry by giving his energetic voice.
Songs
Aankh Maare
Haseena Pagal Deewani
Dhinka Chika
Milegi Milegi
Chinta Ta Ta Chinta Chinta
Also Read: Top 10 Beardo Products on Amazon
7. Kanika Kapoor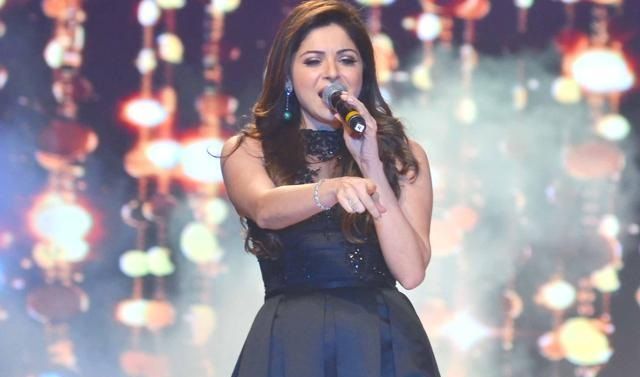 Kanika Kapoor is one of the hottest female singers of Bollywood and she has an amazing voice too that makes the audience crazy.
Career
Her music career started with the song 'Baby Doll' in the movie Ragini MMS 2.
She is ruling the list of those singers that are highly paid in the Bollywood music industry.
She stands at the 7th position among the top highest paid singers of Bollywood.
Some of the best and famous songs of Kanika Kapoor so far are Baby doll, Chittiyaan kalaiyaan, Desi look, Super Girl from China, Neendein Khul jati hai, and a lot more.
Songs
Baby Doll
Super Girl From China
Pori
Beat Pe Booty
Hello ji
8. Armaan Malik and Amaal Malik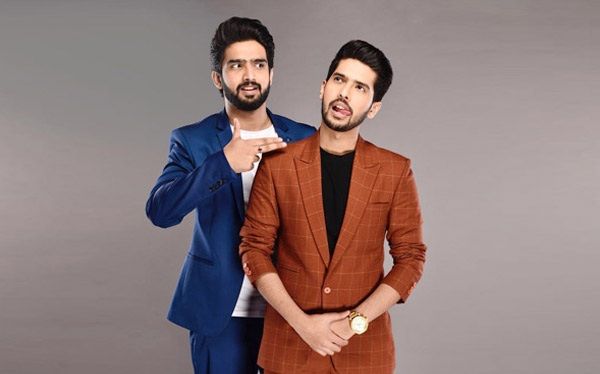 Both the Malik brothers, Armaan and Amaal, are ruling the Bollywood music industry with their awesome and energetic voices.
They are the nephew of famous Bollywood singer Anu Malik.
Career
They have produced background scores by completing various albums together for the music industry and have reached the list of most famous, highly paid, and best music composers and playback singers of Bollywood.
Together, they have composed numerous songs and are nominated for various awards.
They also have won numerous awards that show their talent and hard work towards music.
They are in the 8th position of the top richest singers of the Bollywood industry.
Songs
Pehla Pyar
Jab Tak
Ghar se Nikalte Hi
Bol Do Na Zara
Kaun Tujhe
9. Atif Aslam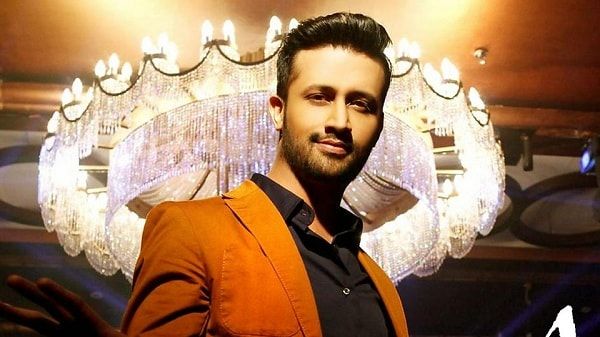 Atif Aslam is a Pakistani singer who has given a lot to the music industry of Bollywood by his awesome voice.
Career
Atif Aslam got his first chance by the directors for his amazing song 'Woh Lamhe' which was sung for the movie 'Zeher'.
The song became very popular among the youth and Atif got his chance in the industry. His career started with this song only.
He is known for his romantic songs and his painful voice.
He has sung various amazing songs some of which are Bakhuda, Doorie, Pehli Nazar me, etc.
He also came in the role once when he sang for the blockbuster movie Ajab Prem Ki Ghazab Kahani.
Songs
O Saathi
Dil Diyan Gallan
Pehli Dafa
Paaniyon Sa
Dil Mere Na Sune
10. Neha Kakkar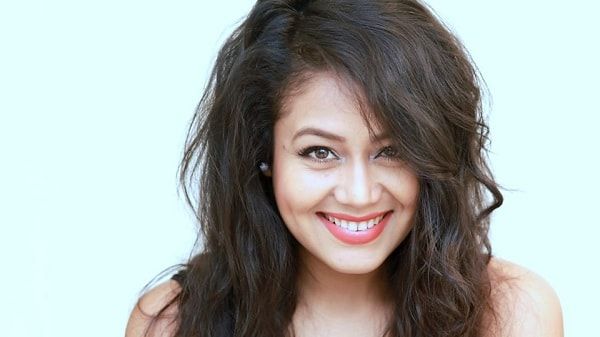 The party songs sung by Neha Kakkar are the best of all. Youth loves her for her amazing and rocking voice that forces them to go crazy.
The reason that she is in the top ten of the list of the richest Bollywood singers is that she knows the demand of the youth and transforms her in the same way.
Career
She is a Punjabi singer and can sing in different languages including Hindi and Punjabi.
She is famous for singing item songs too.
She appeared in the reality show Indian Idol for the very first time.
But unfortunately, she couldn't win that show.
And now she has reached such a level of success that she has become the judge of the same reality show.
Her debut song was 'Neha the rockstar' which was very much praised by the audience.
After that song, she made her position in the Bollywood industry.
Some of her famous songs are Mahi ve, Dilbar, Mohabbat Nasha hai, Manali trance, etc.
Know more: Neha Kakkar Net Worth: Salary, Car, House
Songs
O Saki Saki
Dilbar
Garmi
Aankh Maare
Gali Gali
Know more: Neha Kakkar Net Worth: Salary, Car, House
11. Diljit Dosanjh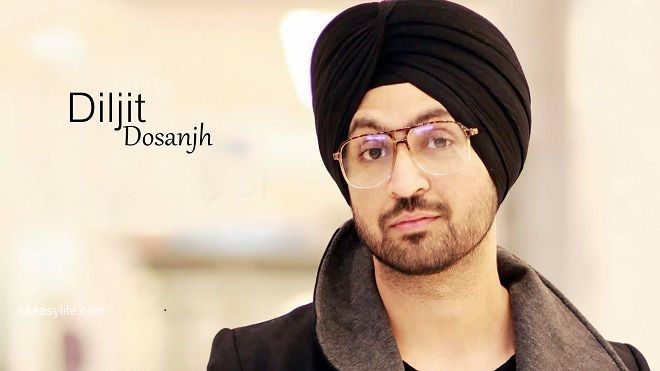 Started his journey from Punjabi songs, Diljit is currently the most in-demand singer of Punjab origin.
Career
Diljit is a Punjabi and Hindi singer, composer, and actor.
He started his career from Punjabi songs and Punjabi movies such as Sardaar Ji, Ambarsariya, Jatt and Juliett, and many more
All of his movies stand amongst the most popular Punjabi movies in history.
He made his debut with the film Udta Punjab featuring renowned actors such as Shahid, Alia Bhatt, and Kareena Kapoor Khan.
Followed by the movie Good Newz which was a Blockbuster.
Not only singing but also he is a great actor.
His first album was "Ishq da uda ada" and it aided him in entering into the Punjabi music industry.
Till now he stands amongst one of the best singers in Bollywood, adding more feathers to his hat.
Songs
Sauda Khara Khara
Ju think
Veer Vaar
G.O.A.T
Pyaas
12. Amit Triwedi
Amit Triwedi is a Bollywood singer, Music Composer, and lyricist.
Career
He composed numerous jingles and albums before making a debut in Bollywood.
His first debut was the Hindi movie Aamir and later worked with the movie Dev D which gained him major recognition.
He also composed Jingles for renowned brands like McDonald's and Airtel.
He has also performed live concerts with coke studio and has shared the stage with Katy Perry and Dua Lipa.
He gained major popularity after the song "Naina da Kya Kasoor' of Andhadhun.
Songs
Naamo Naamo
Iktaara
Naina Da Kya Kasoor
Love You Zindagi
Manja
13. Vishal and Shekhar
Vishal and Shekhar both are partners of a music production firm. They both are music composers of Bollywood.
They both have recorded in languages such as Telugu, Marathi, and English.
Career
They both have composed the songs of Jhankar Beats including the song  "Tu Aashiqui Hai".
They have also composed songs for Blockbuster movies like Tiger Zinda Hai, Dus, Salaam Namaste
There is a huge list of songs that they have composed and have reached more than 300 million views on youtube including the song "Nashe Si Chad Gayi"
Vishal Dadlani is also the vocalist of several Mumbai based electronic bands,
They both together have hosted many shows including SA RE GA MA PA
Songs 
The Hook Up Songs
Desi Girl
Bahara
Bin Tere
Ishq Bulawa
14. Guru Randhawa
Guru Randhawa is an Indian Music Composer and singer.
He gained huge popularity from his initial Punjabi songs only and later shifted to Bollywood in no time.
Career
He started his career as a Punjabi singer Arjun was the first one to indulge him in his video "Same Girl".
A turning point came in his life when in collaboration with bohemia, he launched the song "patola"
This song changed his life as he gained more than 140 million views on youtube in no time.
He also launched two of t6his songs outfit and khatt with singer Ikka. Both of the songs gained him huge popularity.
He entered Bollywood with his song "Suit". This song gained loads of love and appreciation for him and a kick start of his career in Bollywood.
Songs
Made In India
Ishare Tere
Suit
Patola
Lahore
15. Pritam Chakraborty
Pritam Chakraborty aka Pritam is a Bollywood singer, guitarist, instrumentalist, and music composer. He has been in this industry for quite a long time.
Career
Professionalism and perfusionist with his work Pritam have released so many magnificent albums that gained him huge popularity and certainly a huge fan base.
Pritam is a sound engineer by profession, he left for Mumbai sooner after his graduation to explore his talent in singing.
He has worked with renowned brands like Complain, Emami, McDonald's, and composed jingles for them.
He got so many opportunities to work with such popular production houses such as Yash raj Films in his initial years only.
He has also composed songs for many blockbuster movies such as Bajrangi Bhaijaan, Ready, Bodyguard, and many more.
Songs
Gerua
Shayad
Haan Main Galat
Twist
Bulleya
In a nutshell
So, we presented you with the list of the top richest singers in the Bollywood music industry.
All of these include top Bollywood singers. Some of them might be your favorite too.
All of the Top 10 Richest Bollywood singers have gained a lot of wealth and fame throughout their journey.
From Arijit Singh to Sunidhi Chauhan to Atif Aslam to Neha Kakkar, all of them are amazing and have contributed a lot to the music industry.
Read about more singers in Bollywood Industry
Top female Marathi Playback Singers