9 Famous Sufi Singers of all time in Bollywood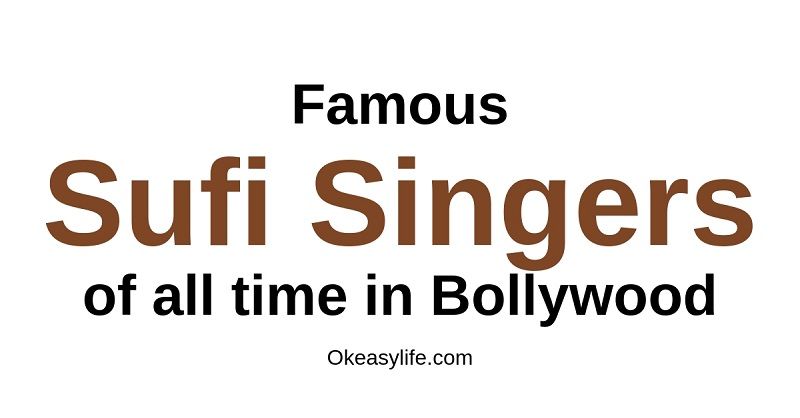 Sufi Music is a type of music which basically includes devotional music of Sufis which is influenced by the works of Sufi artists, like Rumi, Amir Khusrow, and many more.
Qawwali is the most outstanding type of Sufi music and is most normally found in the Sufi culture in South Asia.
Sufi love melodies are regularly executed as Ghazals and Kafi, a performance classification joined by percussion and harmonium, utilizing a collection of tunes by Sufi artists.
We have provided you with some of the well-known Sufi singers who had given their great contributions in the Bollywood Industry.
1. Rahat Fateh Ali Khan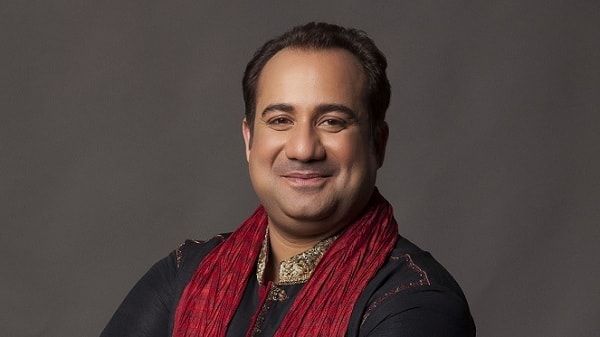 Rahat Fateh Ali Khan is one of the famous singers of Bollywood who is primarily known for Quwwali which is devotional music of the Muslim Sufis and he also performs ghazals and different soft kinds of music.
He was started to be trained from the age of seven by his uncle Nusrat Fateh Ali Khan for singing Sufi songs but he started showing his devotion for music from a very early age.
Since the age of fifteen, he was an indispensable piece of Nusrat Fateh Ali Khan's notable qawwali gathering and visited the UK with his uncle in 1985.
He likewise performed solo tunes at various shows, to satisfying his roles in the Qawwali group.
2. A.R. Rahman
Allahrakka Rahman is one of the well known Indian music director, singer, music composer and also a popular music producer who is professionally known as A.R. Rahman.
He was born on the 6th of January in the year 1967 in Madras, Chennai.
He started showing his interest in music since he was 11 years old and started working with other composers at an early age.
He had won numerous awards in all over his Bollywood career including National Film Awards, Grammy Awards, and many more.
He is popularly known for his Indian classical music and Sufi songs. In the year 2009, he was nominated as the world's most influential people by the Times of India.
In spite of that, he was also titled as the "Tomorrow's World Music Icons" by one of the UK-based magazine named as Songlines in the year 2011.
Also Read: Why Movies Are Released On Friday's?
3. Kailash Kher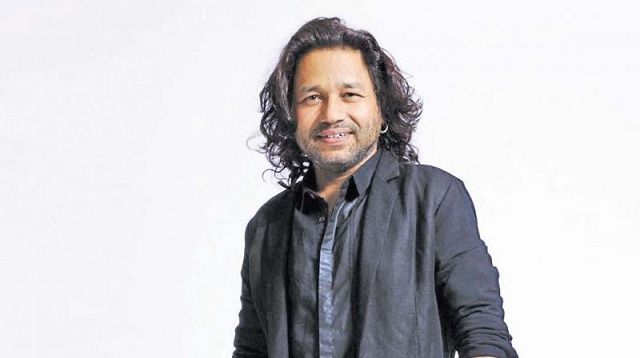 Kailash Kher is another one of the music composers who used to sing songs which are influenced by Indian folk music and Sufi music.
In spite of Hindi songs, he is also a well-known singer in different languages like Gujarati, Kannada, Bengali and many more. He is a prime competitor among the contemporary Sufi singers.
He is having 5 tremendously popular and very famous albums and along with it, he had sung more than 700 songs in different films.
He was propelled by many famous singers of the classical music industry like Pandit Kumar Gandharva, Pandit Bhimsen Joshi and the famous Qawwali singer, Nusrat Fateh Ali Khan.
He has been respected with the Padma Shri grant in 2017 by the Government of India.
He is the beneficiary of two trophies of Filmfare Award for Best Male Playback Singer from the Bollywood motion picture Fanaa (2006), and Filmfare Award for Best Male Playback Singer – Telugu from the Telugu film Mirchi (2013), with a few different designations.
Kher is known for his one of a kind and incredible voice, style and music. He has set up himself as a standout amongst the best and well-known playback singers of India.
4. Anitha Shaiq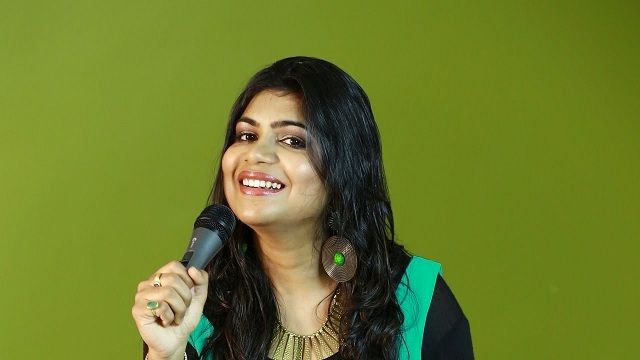 Anita Shaiq is another famous playback singer and music composer who was born at Thiruvananthapuram, Kerala and currently living in Mumbai, India.
She plays in Indian classical, Sufi folk and ghazal music and also known in various languages across the country.
She is singing songs in Bollywood for the past 10 years and in her 10 years, she has recorded in excess of 100 songs for movies. She has considered Hindustani, Sufi, hshsCarnatic, and Western music.
Along with the playback singing, she has also composed the famous song named "Melake Ponnal" for the movie Crossroad which was directed by Lenin Rajendran.
Shaiq started her playback singing in 2007 with one of the most famous songs of that year created by Sree. Vidyasagar.
She has sung for some Malayalam, Tamil, Hindi and Kannada movies. Anitha has performed live shows all over India, UAE, Bahrain, Qatar, Europe.
5. Wadali Brothers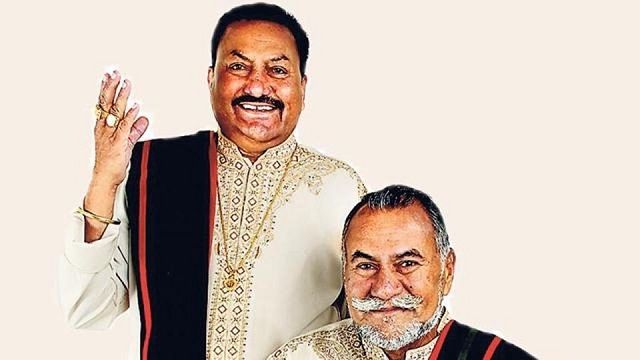 Puranchand Wadali and Pyarelal Wadali are collectively known as Wadali Brothers are well-known singers who were born in Amritsar, a district in Punjab.
They are very famous Sufi singers and musicians from Guru ki Wadali.
Of the two Wadali brothers, the Pyarelal Wadali who was the younger of the two brothers died at the age of 75 on 9 the march in the year 2018 due to cardiac arrest at Fortis Escorts, Amritsar.
They were born into the fifth era of performers provided to singing the messages of Sufi holy people, the Wadali brothers fiddled with the most startling of callings before they ended up Sufi artists.
While Puranchand Wadali, the senior sibling, was regular in an akhara(wrestling ring) for a long time, Pyarelal added to the small family salary by assuming the job of Krishna in the town Raas Leela.
Also Read: Highest Grossing Bollywood Movies
6. Mamta Joshi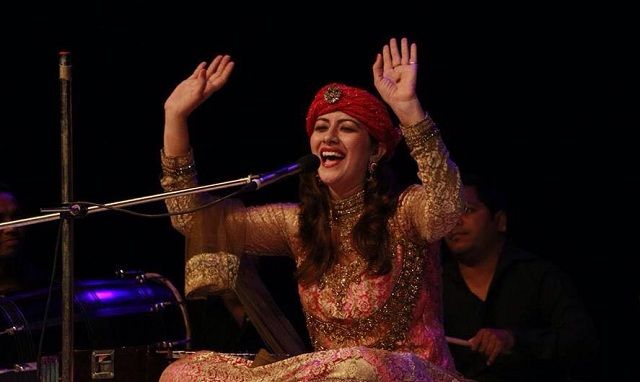 Dr. Mamta Joshi is another famous Sufi singer with a Ph.D. in music and hails from Chandigarh, India.
She was also rewarded with "Ustad Bismillah Khan Yuva Puraskar" in the year 2015 for her remarkable ability in the field of Sufi and society Music of Punjab.
Along with the Sufi singing, she is an Assistant professor in Chandigarh.
She started her music career in Sufi singing since the year 2000. In spite of Hindi, she is also famous in singing songs in different languages like Urdu, Punjabi and other different local languages. She had also performed her live show in her maiden USA visit.
7. Kavita Seth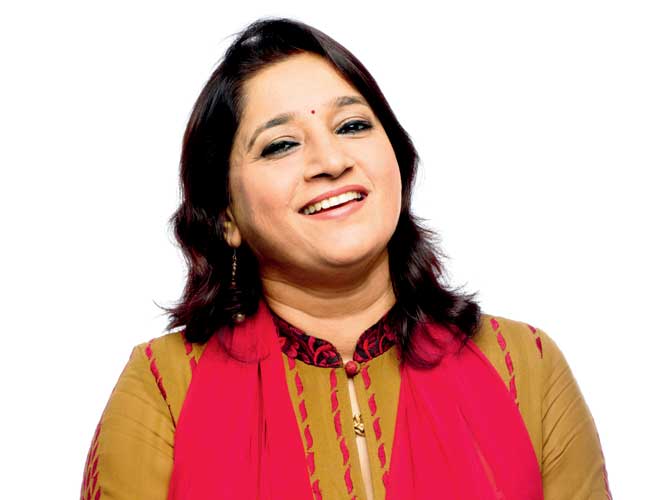 Kavita Seth is an Indian singer, who is most known as a playback artist in Hindi film, just as a performer of Ghazals and Sufi music, and leads a Sufi music gathering, Karwaan Group.
She was born on 14 the September in the year 1970, at Bareilly, Uttar Pradesh.
She was awarded the Best Female Playback Singer in the year 2010 for her classical Sufi rendition "Gunja Sa Koi Iktara" who was a famous song of the movie 'Wake Up Sid' which was released in the year 2009.
She likewise won the Star Screen Award for Best Female Playback for a similar song, which was one of the greatest chartbusters in 2009.
8. Harshdeep Kaur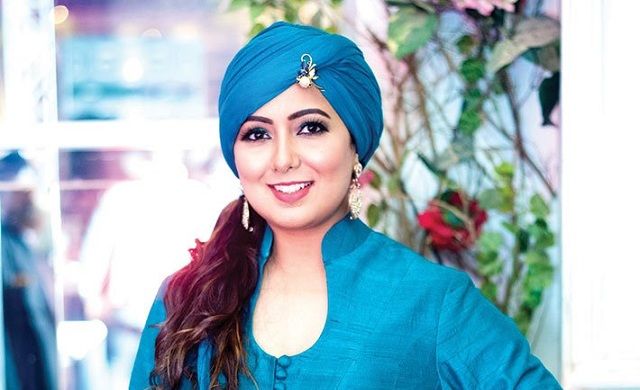 Harshdeep Kaur was born on 16th December 1986 in the capital of India, Delhi. She is a famous playback singer of Bollywood who is known for her amazing voice.
Her Sufi, Hindi and Punjabi songs are too famous. She has given her voice to the Indian music industry in various languages including Hindi, Punjabi, Bengaku, Tamil, Telugu, Kannada and a lot more.
She has also been featured on the Star Plus as a coach of the reality shows "The Voice".
She has sung various Sufi songs and most of them are famous too. Some of them are Katiya Karoon, Heer, Onkar, Kabira, Jugni Ji and a lot more.
9. Smita Bellur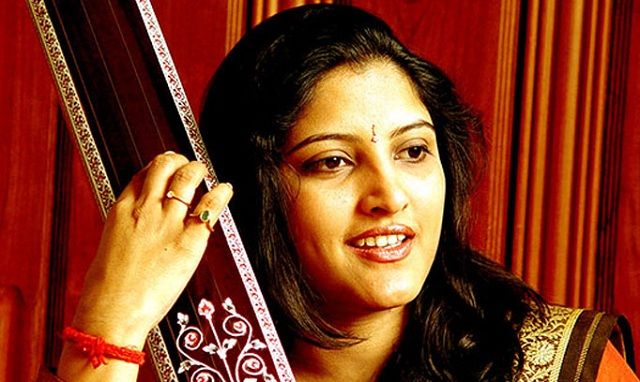 Smita Bellur belongs to the Jaipur- Kirana Gharana. She is a famous Hindustani classical and Sufi singer.
She has given her voice to more than 300 venues ranging from corporate events to Sufi to classical songs.
She was born in North Karnataka. She has also been a senior faculty in Shankar Mahadevan Academy.
The songs of Smita Bellur are still famous nowadays and people love to hear them.
She has done masters in science (MS) from Bits Pilani. She also holds a degree of bachelor of engineering from the University of Bangalore.
She released her audio CD Vachana Kirana and Kaisi Madhur Shyaam which were loved by the people.
In a Nutshell
So, this was a list of some of the famous Sufi singers of India that contributed a lot to the Bollywood music industry.
Tell us about your favorite Sufi singers in comment box below.
Read about more singers in Bollywood Industry
Top female Marathi Playback Singers