Things to Eat and Experience in Sikkim
Tucked in the magnificent Himalayan range, the dreamy city of Sikkim is home to colorful valleys, snow-clad cliffs, impressive Buddhist monasteries, and pretty smiling faces.
The beautiful north-eastern state of Sikkim holds literally everything which you ever dreamt of!
It's very important for us to know about the top experiences and the finger licking food items of Sikkim before visiting there.
Of course, food and fun are all you need for a super awesome trip!
Let's cut the crap and get ready for a roller coaster ride of numerous fun-packed activities one can enjoy in Sikkim.
The top things to do in Sikkim will surely excite you to plan the trip as soon as possible.
Go for River Rafting at Teesta River: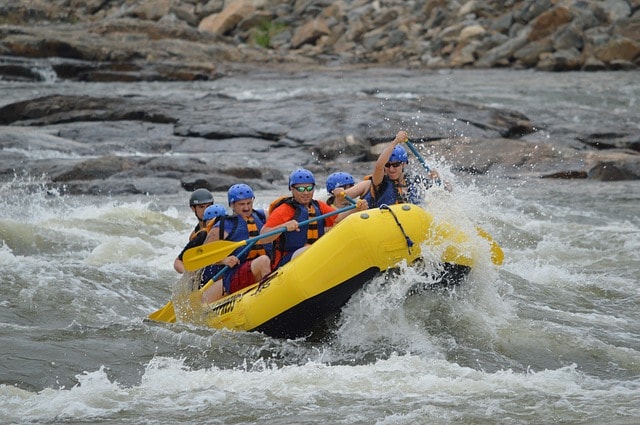 Looking for something exciting?
Fulfill your wishes by going for river rafting in the fierce waters of Teesta River. It is one of the top places for trying adventure sports in Sikkim.
The great rapids of this river can give your boat severe jolts. So be prepared for sudden water splashes while gushing through the river.
The adventure seekers would never want to miss such an experience!
Ride a Yak: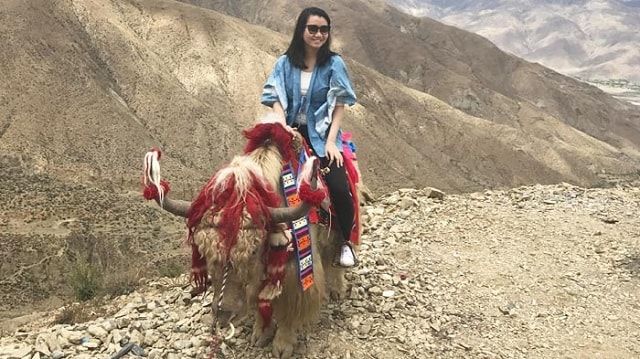 You must have taken horse rides, camel rides or even elephant rides but, yak ride is a unique kind of experience which you can enjoy in Sikkim.
Yak is a cow-sized animal with long hairs, humped shoulders, and sharp longhorns. They are friendly wild ox found mainly in northeast India, Tibet and Nepal.
You can find beautifully decorated Yaks with colorful costumes and bells near the Tsomgo Lake in Sikkim.
People hire them to enjoy the scenic vistas of the half-frozen lake. Even kids can try this activity as it's totally safe.
Enjoy the Cable Car Ride: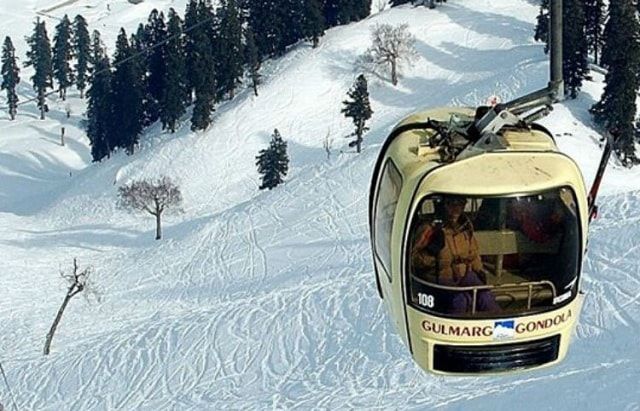 Adore the panoramas of entire Sikkim by gliding down from the highest point of the city in a comfortable cable car.
Honeymooners, families and even the thrill seekers can enjoy gondola cable car ride. This ride starts from three terminals in Gangtok viz.
Tashiling (upper terminal), Nam Nang (intermediate terminal), and the Deorali Market (lower terminal). Hold tight; your cable car will zip down 2 km in just 20 minutes.
Paraglide over the Himalayan Mountains: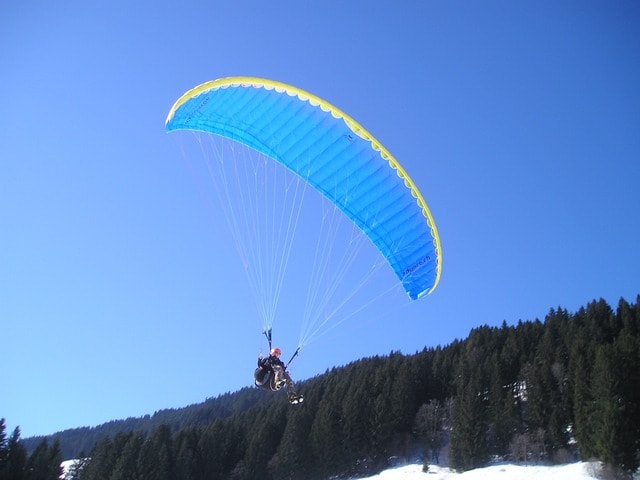 We have a sure shot belief that paragliding must be there in your bucket list if you have not tried it yet.
Even the imagination of jumping from a 2,200 meters high cliff and floating over infinite snow covered mountains is exciting enough to persuade you for trying paragliding in Sikkim!
The cool breeze touching your face while you float amidst the clouds will make you feel like a free bird.
You can hold this dreamy feeling for 20-30 minutes till you paraglide through secluded valleys and widespread green lands of Sikkim.
Take a dip into Yumthang Hot Springs: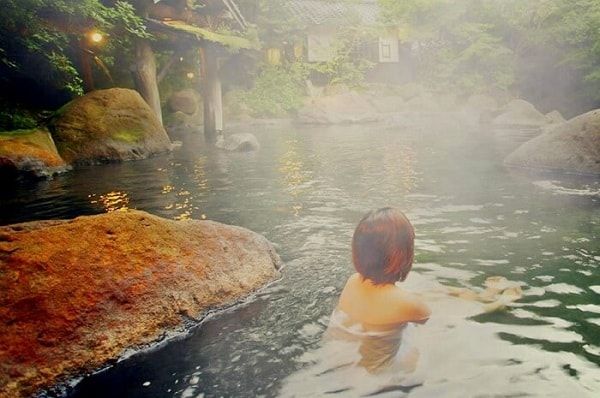 Taking a bath into one of the best hot springs of North Sikkim, Yumthang valley hot springs should absolutely be in your things to do list.
Get rid of your joints and back pain by dipping into steaming hot waters blessed with healing properties.
You can easily reach there by walking on a pedestrian bridge made on River Lachung.
If you feel shy while taking a bath in open spring then, you can also opt for the personal huts built there with spring water pools.
Things to Eat in Sikkim:
Your trip to Sikkim will be full-fledged only after savoring the dainty dishes of native Sikkimese cuisine. The long list of scrumptious food items can become one of the reasons to make Sikkim your favorite travel destination!
Want to know about these food items? Keep reading.
Momos (Dumplings):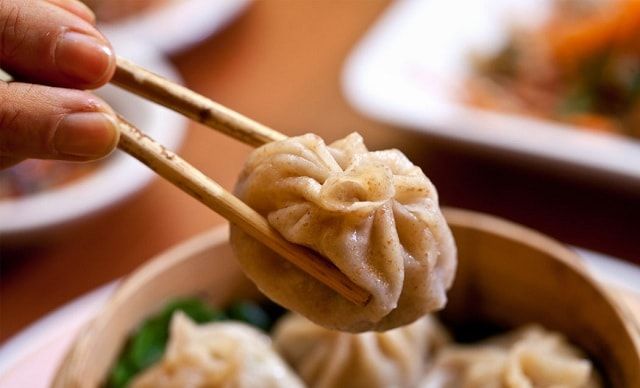 Every fast food lover drools over momos and loves to eat this north-eastern dish. Why to eat it in Sikkim?
Yes, the taste of a dish is authentic and best in its native land no matter in how many other places it is available.
Although it has a Tibetan origin, it is an essential part of Sikkimese cuisine. It is prepared by steaming the small dough buns after filling them with veggies, chicken, cheese and other stuff.
The fillings can be different according to flavors of momos. It is served with red spicy chutney and white creamy mayonnaise.
Thupka: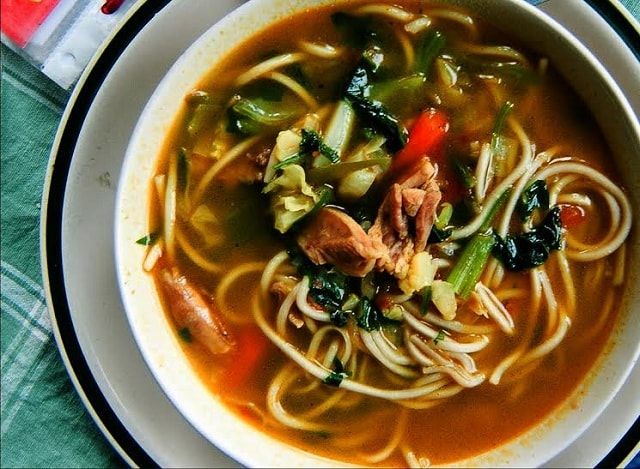 The next popular dish of Sikkim is Thupka which is similar to noodle soup. Having a Tibetan origin, this lip-smacking dish always remains in the menus of top eating joints of Sikkim.
Unlike fast food items, it is yummy and healthy at the same time. You can choose according to your preference as there are options for veg and non-veg Thupkas.
The soup is baked with a plethora of spices and seasonal veggies like carrots, spinach, cauliflowers and bell peppers.
We bet you can't stop slurping on the Thupka after finishing your first bowl.
ShaPhaley: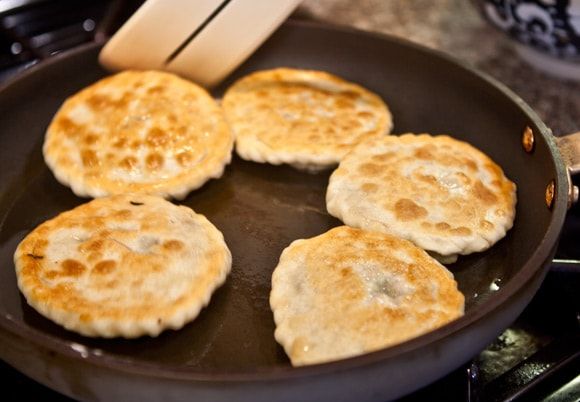 Everyone loves to eat crunchy deep fried snacks. Non-vegetarians can't deny it especially when the fillings are ground beef and cabbage.
These heavenly bread bites are deep fried until the semi-circle loaves of bread turn golden brown, and it is served with homemade ketchup.
You can relish ShaPhaley with cheese or other fillings as well.
Gundruk:
Your search for healthy staple food in Sikkim is complete with Gundruk.
Having Nepalese origin, this vegan dish is cooked with leafy vegetables like cabbage, mustard and radish leaves.
You can enjoy the authentic Gundruk in the villages of Sikkim, and it is good for your metabolism.
This ancient dish will obviously become the favorite of health-conscious travelers.
Sael Roti: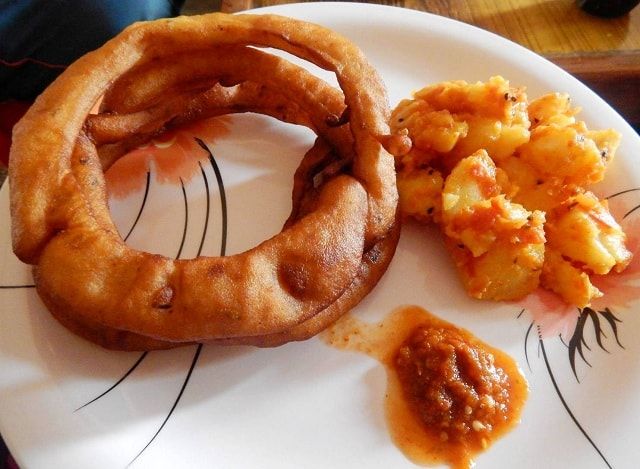 Sael roti is the Sikkimese version of doughnuts. It is a special type of soft bread prepared in a ring shape using fermented rice batter.
You will find these crispy doughnuts mainly during celebrations and festivals. People of Sikkim often eat it with other dishes.
The never-ending list of food items will seriously not end! But, you have to plan your trip to Sikkim. So, stop gazing at the screen and start your planning!
Here are the Handpicked article that you must read.
Top 10 Places to see Snowfall in India right now
Top 20 Places to visit in Uttarakhand
Tourist Places to visit near Hyderabad within 100 km
Top 7 Tourist Places near Bangalore within 300 kms