Top 5 Bollywood Drama Movies of all Time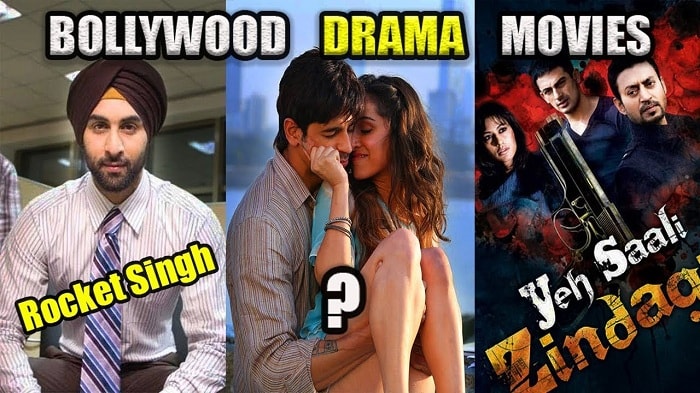 Drama is generally a genre which seems to be more humorous than real life. All the stories involving fictional content are termed as drama in huge content, the only difference being that an actor or a person represents the whole story.
Drama is completely different than short stories, novels or narration of poetry.
Crime drama, Historical drama, Horror drama, Docudrama, Melodrama, Comedy drama, Teen drama are some of its types.
Here is the list of some of the best Bollywood drama movies of all time-
1. 3 Idiots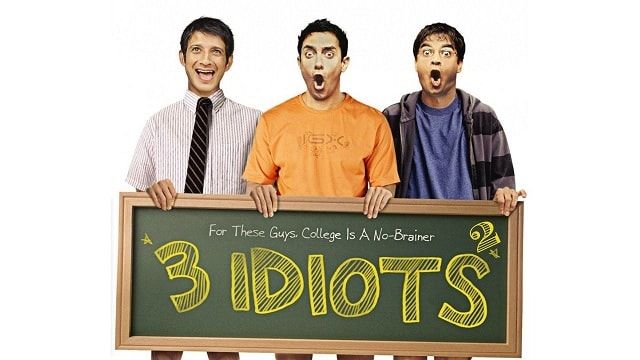 3 Idiots were released in 2009. It was a comedy-drama film, one of the best movies of all time. The movie was directed by Rajkumar Hirani, produced by Vidhu Vinod Chopra and co-written with Abhijat Joshi.
The film starred Aamir Khan as Ranchoddas Chanchad, Kareena Kapoor as Piya, Sharman Joshi as Raju Rastogi, R. Madhavan as Farhan, Boman Irani as Dr. Viru Sahastrabuddhe and Omi Vaidya as Chatur Ramalingam as lead roles.
The film changed everyone's concept of living life. It proved that if you have talent then no one can stop you to achieve success. The plot of the story is that a boy named Ranchoddas aka Rancho takes admission in an engineering college, where he finds two friends who are more or less alike.
Meanwhile, Rancho falls in love with Piya, daughter of Dr. Viru who is the dean of the college. Rancho was not studying for the degree, his aim was to gain knowledge. And at the end, it is proved that without any degree Rancho is a successful scientist.
The film won six Filmfare awards including three national awards. The budget of the film was 55 crores and it ruled the box office by earning 460 crores.
2. Rang De Basanti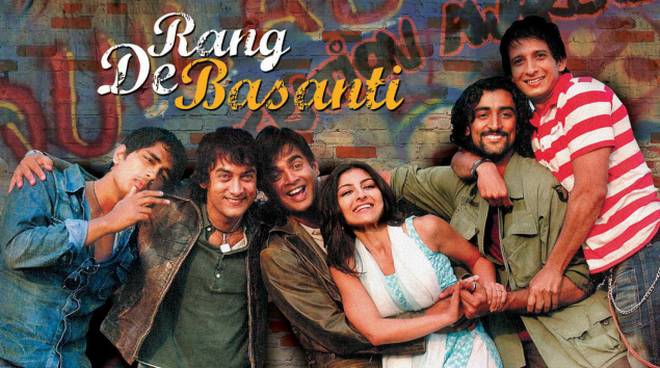 Rang de Basanti was released in 2006. The director, producer, and writer of the film were Rakeysh Omprakash Mehra himself.
The film was co-written by Rensil D'Silva.
The film starred Aamir Khan as Daljit Singh, Siddharth Narayan as Bhagat Singh, Atul Kulkarni as Laxman Pandey, Sharman Joshi as Sukhi Ram, Kunal Kapoor as Aslam Khan,  Soha Ali Khan as Sonia, R. Madhavan as Ajay Singh Rathore, Mohan Agashe as defense minister Shastri and many more.
The plot of the film is that the film starts with Bhagat Singh and his friends being hanged by Britishers but they were smiling because they knew the Britishers can kill them but can't kill their hope of the freedom of their country.
The film shows the patriotism and fights for freedom.
The film had a budget of 280 million in Indian currency and it earned 970 million.
Also Read: Highest Grossing Bollywood Movies of all Time
3. Nayak: The real hero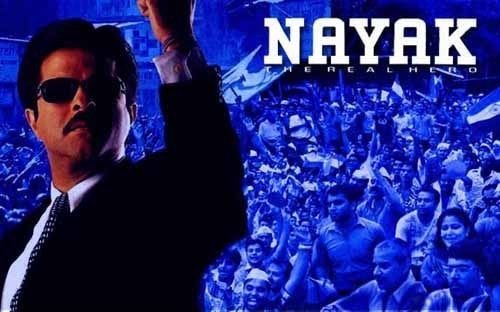 Nayak was released in 2001. It is an Indian political thriller drama movie which was directed by S. Shankar and produced by A.M.Rathnam. The film was written by Anurag Kashyap.
The film starred Anil Kapoor as Shivaji Rao, Johnny Lever as Topi, Amrish Puri as C.M Balraj Chauhan, Rani Mukherji as Manjri and Paresh Rawal as Bansal in the lead roles.
The plot of the film is that Shivaji Rao is a press reporter and during a press meeting with C.M Balraj Chauhan, Shivaji Rao is challenged by the C.M to experience his post for a day and he accepts it. The one-day C.M ended up being the permanent C.M for a period of time.
The film had a budget of 21 crores and it earned 50 crores in the box office.
Also Read: Why Movies Are Released On Friday's?
4. Yeh Jawaani Hai Deewani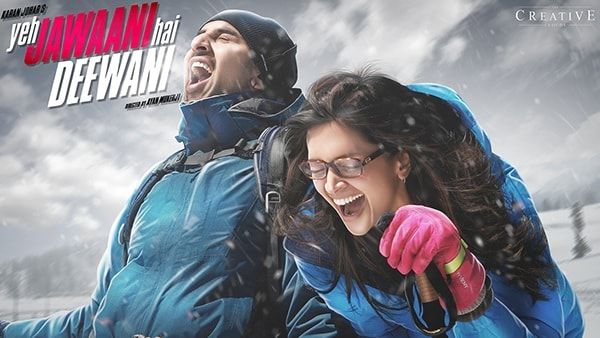 Yeh Jawaani Hai Deewani is one of the best Indian romantic drama movie released in 2013. The film was released by Ayan Mukerji and it was produced by Hiroo Yash Johar and Karan Johar and the dialogues were written by Hussain Dalal.
The film received 9 nominations in 59th Filmfare Awards. It starred Deepika Padukone as Naina Talwar, Ranbir Kapoor as Bunny, Aditya Roy Kapur as Avinash aka Avi, Kalki Koechlin as Aditi Mehra in the lead roles.
The plot of the story is that Naina is a shy and introvert type of girl who is a medical student likes to study and tops everywhere. She meets her old classmate Aditi who is planning a trip with her friends.
Aditi makes Naina realize that she needs more than what she got from life and thus Naina decides to go with Aditi. There she meets Bunny and they fell in love with each other. Due to the love of Naina, Bunny changes his heart and the film is happily ended.
The film earned 10.5 million overseas.
Also Read: These Singers Raising Hotness Bars in Punjabi Music Industry
5. Raanjhanaa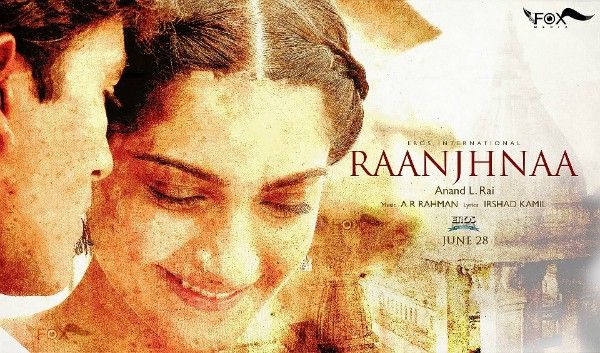 Raanjhanaa released in 2013, is an Indian romantic drama movie, directed by Aanand L. Rai and Himanshu Sharma. The film was produced by Krishika Lulla.
The film starred Dhanush as Kundan Shankar, Sonam Kapoor as Zoya, Abhay Deol as Akram Zaidi, Swara Bhaskar as Bindiya and Mohammed Zeeshan Ayyub as Murari in the lead roles.
The plot of the story is that Kundan was in love with Zoya since childhood and Zoya also started loving him but due to her family pressure, she had to move to Delhi where she forgot Kundan and started loving Akram.
When Zoya came back with Akram, due to cast inequality Akram was murdered by her family. Kundan follows her back to Delhi and he joins politics. The story ended with the life of Kundan though Zoya started loving him.
The film had a budget of 25 crores and it earned 150 crores in the box office.
Share your opinions about Bollywood Drama Movies in comment section below.
Read more about Bollywood Movies