Top Bollywood Horror Movies of all Time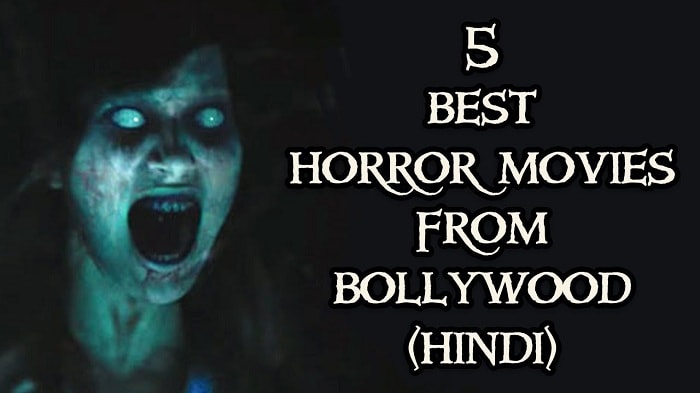 One of the World's largest filmmaking industry- "known as Bollywood" is known to produce the maximum number of films of 1,986 feature films in the year of 2017 and 364 films are produced per annum which is the largest in the world as in the year 2017.
As reported by certain news and online reports, Indian cinema disposed of around 3.6 billion tickets in the year 2001 all over the world while Hollywood had just disposed of 2.6 billion.
We have gathered a list of best ever Bollywood horror movies:
1.  Darna Mana Hai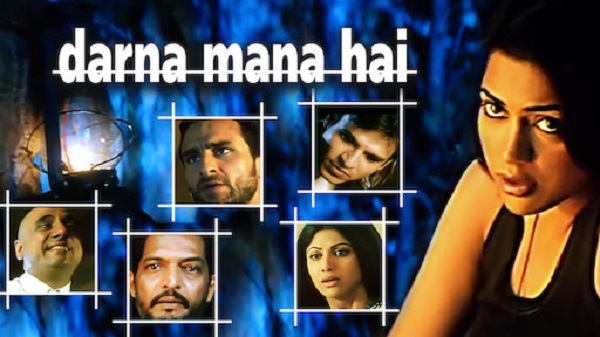 Darna Mana Hai is known to be one of the most horror movies in the history of Bollywood. You will find a plot of six unique short stories in the movie. Some of the very famous Bollywood stars such as Vivek Oberoi, Saif Ali Khan, Shilpa Shetty, Isha Koppikar, Sohail Khan, and Nana Patekar were seen in the movie.
Campfire Tales is the one from which the basic presumption of the movie is taken. Darna Mana Hai was released on 25th July 2003. Prawaal Raman directed this movie and Ram Gopal Verma produced it.
The movie was made with a budget of INR 3.2 crores and it earned INR 6 crores in India while it earned INR 9 crores worldwide.
2.  Shaapit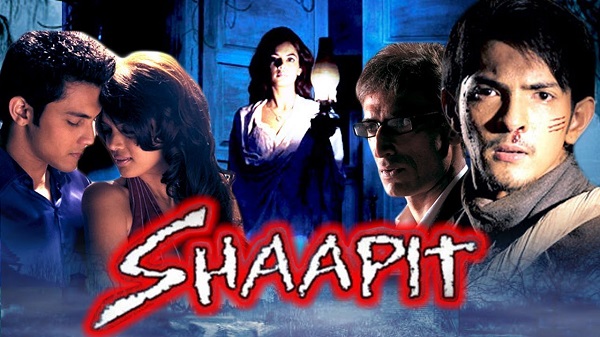 When we make a list of top Bollywood horror movies, Shaapit is the one that comes in our mind instantly. This movie was directed and produced by Vikram Bhatt and it was released in the year 2010. Rahul Dev, Aditya Narayan, Shubh Joshi, and Shweta Agarwal were starred in the movie as lead roles.
Apart from the interesting plot of the movie, it also gave some of the ever-blooming songs to the Bollywood industry such as "Kabhi Na Kabhi", and "Ajnabee Hawaayein".
Shaapit was nominated for the 2011 Zee Cine Awards and 3rd Mirchi Music Awards as well.
3.  Ragini MMS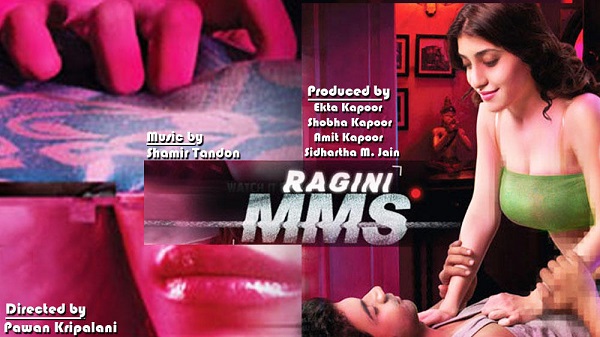 Being an Indian found footage horror, Ragini MMS was released in 2011 and the plot of the movie is inspired by Paranormal Activity, which is an American movie. The plot of the movie partly revolves around the story of a girl named Deepika.
Ragini MMS was directed by Pawan Kripalani and it starred Kainaz Motivala and Rajkumar Rao in the lead roles. The budget of the movie was US$180,000 while it earned a total of US$1.3 million in the box office.
The movie received a huge appreciation from the film industry and along with the huge love of the audience, it also won the Best Searchlight Film award.
4.  Horror Story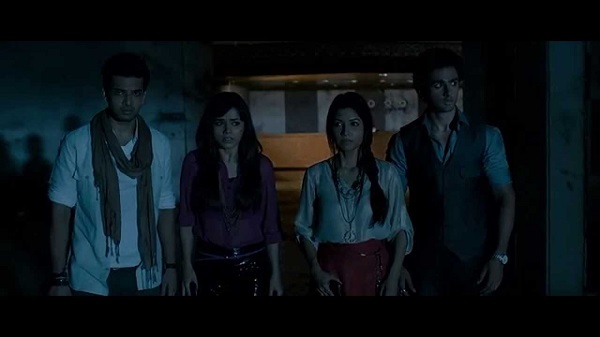 Horror Story is one of the known dramatic horror movies of Bollywood which was released in the year 2013. Seven youngsters spent one night at a haunted hotel and the plot of the story revolves around this much only.
Vikram Bhatt wrote the movie and Ayush Raina directed it. The movie has an interesting plot and it also received some amazing reviews.
However, this movie could not earn enough at the box office and was declared as an "average" movie. Though, whenever someone talks about one of the most horror movies of Bollywood industry, this movie will remain on the list.
The movie starred Karan Kundra, Hasan Zaidi, Nandini Vaid, Radhika Menon, Nishant Malkani, Arpana Bajpai, Ravish Desai, and Sheetal Singh in the lead roles.
The budget of this movie was INR 6 crores and it earned around INR 7 crores.
5.  Kaalo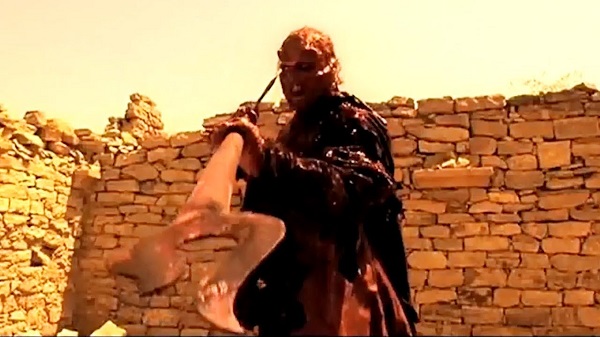 Kaalo is a Bollywood horror movie which won the award of Best Cinematography and Best Film by South African horror Festival 2010. It was released in 2010. Wilson Louis directed Kaalo and it was produced by Mamta Patnaik, Yash Patnaik, and Dhaval Gada.
The movie starred Sheela David, Raj Arjun, Aditya Lakhia, Swini Khara, Aditya Srivastava, Abhijit Satham, Madhurima Tuli, Hemant Pandey, Tripta, and Kanwarjit Paintal.
The film was released under the banner of Beyond Dreams Entertainment Ltd. on 17 December 2010. Kaalo is known to be the first daylight creature horror movie that was made in India. Apart from all the love and appreciation, this film received from the audience, it also won Best Film and Cinematography award.
6.  STREE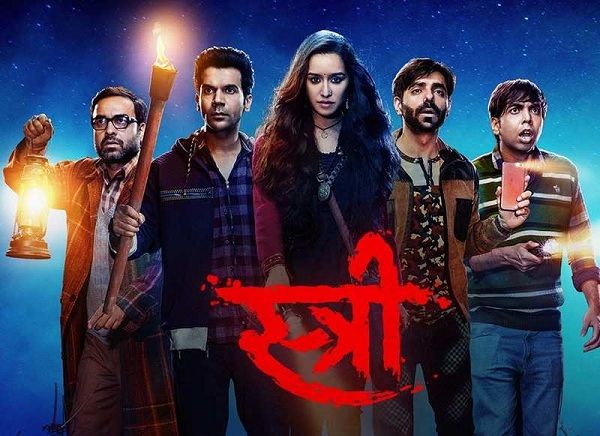 Stree is one of the horror-comedy films which was released in the year 2018 which was directed by Amar Kaushik and was produced by Dinesh Vijan and Raj Nidimoru and Krishna D.K.
The film starred Rajkummar Rao as VICKY and Shraddha Kapoor as an UNNAMED WOMAN( a mysterious girl). This film was made in the Bhopal and the reason behind choosing this city is because of the terrifying stories which are correlated with that place.
In this movie, Shraddha Kapoor(a mysterious woman) used to comes during the four days of a festival every year and calls chases men from behind during the night time and calls them by their name from behind and then snatch them and only leaves their clothes behind them.
This film was blockbuster with a gross earning of around 200 crores against a budget of 23-24 crores.
7.  RAAZ SERIES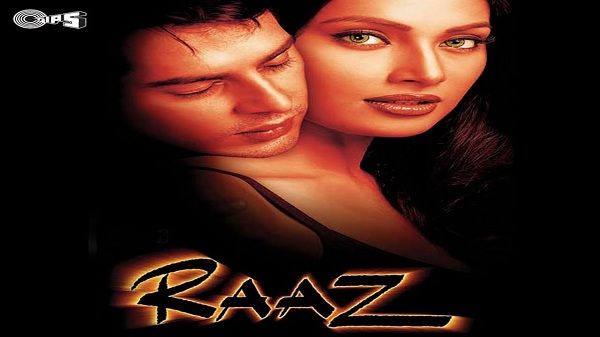 Raaz, an Indian famous horror series, was released in the year 2002,2009,2012 and 2016 as Raaz, Raaz-The Mystery Continues, Raaz 3, and Raaz Reboot respectively.
This complete series was produced by Mahesh Bhatt and the first(2002), third(2012) and fourth(2016) films were directed by Vikram Bhatt, but the second(2009) one was directed by Mohit Suri.
The fifth part of this movie is proclaimed by the creators and is expected to release in Oct, 2019.
Many famous actors like Emraan Hashmi, Kriti Kharbanda, Bipasha Basu and many more actors contributed to the making by playing an outstanding role in this series.
The total budget including all the four Raaz series is around 85 crores and was a total massive hit with the box office collection of around 208 crores.
Also Read: Why Movies Are Released On Friday's?
8.  1920 SERIES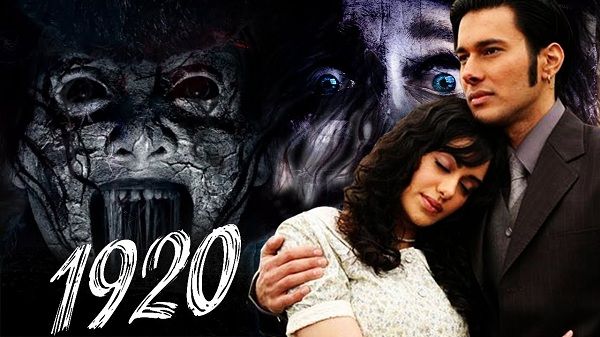 1920 is another one of the famous horror series of the Indian cinematography which came in three series which were written by Vikram Bhatt. This series was released in the year 2008, 2012  and 2016 as 1920, 1920:Evil Returns and 1920 London respectively. In the year 2018, an aftermath film, called 1921 was released.
Many famous actors like Rakhi Sawant, Zareen Khan, Vikram Bhatt, Rajneesh Duggal, and many more actors played a very formidable role in this series.
The total budget including all four series is around 440 crores and was a total massive hit with the box office collection of around 850 crores.
9.  HAUNTED 3D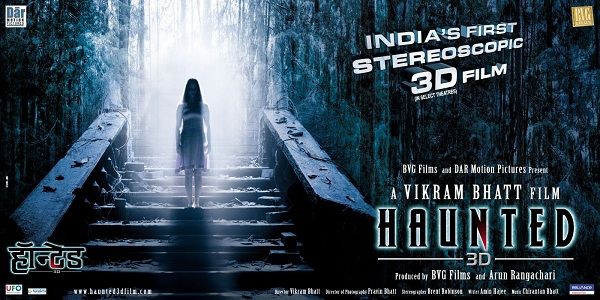 Haunted 3D is one of the famous horror Bollywood movies which is released on May 6th in the year 2011. This movie was directed by Vikram Bhatt. In the history of Indian cinema, it was India's first stereoscopic horror movie.
In this movie, while wrapping everything up of a colossal chateau, Rehan, the child of a land operator, finds that a youthful Meera's soul is always tormented by Iyer's soul. Meera is dependent upon to Rehan to be spared.
Many famous actors gave their best in this movie like Mahaakshay Chakraborty as Rehan, Tia Bajpai as Meera, Mohan Kapoor as the priest and many more.
Haunted-3D was launched over 144 prints which were reported as the highest opening for a horror movie in India by the box office. The budget of the movie was around 85 million and was a blockbuster of around 350 million worldwide.
Also Read: Highest Grossing Bollywood Movies of all Time
10.  AATMA- FEEL IT AROUND YOU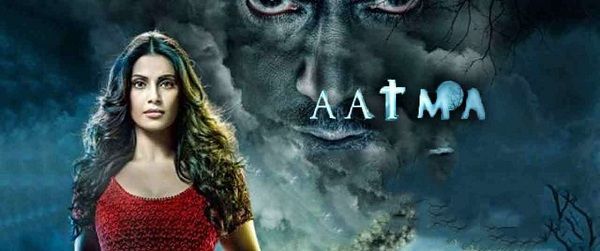 Aatma – Feel It Around You is a 2013 Indian Hindi mental blood and gore movie coordinated by Suparn Verma and featuring Bipasha Basu and Nawazuddin Siddiqui in lead jobs and Shernaz Patel and Doyel Dhawan in supporting roles. Aatma discharged on 22 March 2013 and fixates on a mother who must battle to protect her girl from the apparition of her significant other. The promotion of the film was likewise disclosed amid the sixth Filmsaaz grant function hung on 3 March 2013.
In the above movie, in the wake of losing the guardianship of his little girl Nia to his better half Maya, Abhay bites the dust in a pile-up. Nonetheless, his soul keeps on frequenting their cheerful and serene life.
Many famous actors gave their best in this movie like Bipasha Basu as Maya Verma, Nawazuddin Siddiqui as Abhay, Doyel Dhawan as Nia and many more which played an important role in giving movie such a good outcome.
This movie had a total box office collection of around 88 million rupees.
Read more about Bollywood Movies