5 Best Career Ideas for Creative Millennials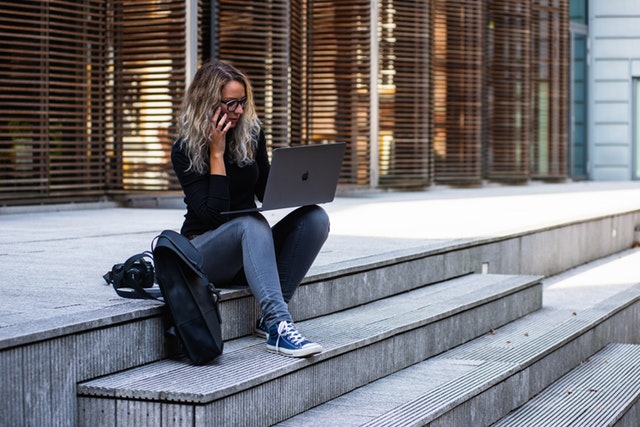 Many Millennials are still super confused about their careers, especially those who don't want to be stuck at a boring 9-to-5 job. While many of us already have some work experience, others are still finding their first job thanks to the failing economy. But, not everything is so bleak! If you're a creative Millennial, here are some of the best career ideas to consider. 
SEO expert
Many Millennials already picked up on the high demand for SEO experts. As Google algorithms get better and better every year, SEO experts can expect to get a nice workload from their clients. Most companies don't have manpower to dedicate solely to SEO, s they turn to specialists in the field who offer everything from consulting to total SEO management. If you specialize in SEO, you can consult for businesses, magazines and brands and strategize on what they can do to improve their Google ranking. If you can think outside the box and know how customers function, this might be a great career path for you. 
Alternative: If you want something more creative where you can use your artistic sensibility and graphic design knowledge, you can try web development. Aside from having a good eye for design, you also need computer coding skills and understanding of web traffic and analytics. However, if you're looking for high levels of freedom and low levels of stress, this might be a great career path for you. Web developers can work independently from home as contractors or become a part of a corporation or an organization. 
Social media manager
Millennials are natural-born social media experts. Social media literally exploded in the past 10 years and many companies are investing serious funds into their social media accounts. If you can't stay away from your own profiles and managed to create a good social media presence for yourself, maybe you can turn that into a career. You can become a consultant for a company or open your own agency that will take over social media accounts. 
Alternative: In cities that experience fast growth like L.A. or Austin, PR professionals are always welcome. Millennials who want to use their networking skills can enter a field that is expected to grow even more and change the face of the PR industry thanks to their smart, user-friendly and millennial-driven ideas. 
Tattoo artist
This is probably one of the most creative and work/life balanced career paths. If you're confident in your drawing skills, this is something you might want to consider. For instance, just in the United States, there are over 20,000 tattoo parlors and the number is only going to grow since more and more people decide to decorate their bodies with ink. However, becoming a good tattooist needs practice and time. But, if you find a good artist and become their apprentice, you'll quickly gain experience and boost your drawing skills, learn about anatomy and start working on your first pieces. Besides that, you need to earn a tattoo license which requires you to complete a certain amount of apprenticeship hours, pass health and safety courses and take an exam on hygienic practices.
Alternative: If tattooing elaborate pictures is too much for you, you can choose the cosmetic tattooing career path. Microblading or cosmetic tattoos involve eyebrow feathering, eyebrows hair stroke, 3D eyebrows, ombre shading and various designs and applications to eyebrows. On top of that, best clinics also offer eyeliner top and bottom, eyelash simulation, lip liner and beauty mark application. If this is something that looks like a viable career path for you, you can seek out a cosmetic tattoo course and quickly gain a certificate that allows you to practice your new trade. The reason why this job is so desirable is that it's not too demanding physically, offers great work/life balance and allows you to interact with all sorts of friendly people. 
App designer
Most app ideas today come from Millennials because we're not only naturally creative, but we also have a strong desire to make the world a better place and our lives easier. If you know your ideas can be turned into something amazing that will allow people and things to function better, consider becoming an app designer. This career path allows people to use their creative bone on a daily basis but it also opens a lot of doors for many business opportunities. In order to get into the world of app design, you can major in Mobile App Development (yes, that's a thing) or use your skills acquired from software and game development. 
Alternative: If you ever used a program, tried an app or visited a website, this gives you user experience. While some platforms are very user-friendly, others are very unnerving and make you want to smash your phone. Millennials hate to use programs, apps and websites that have poor usability, so if you have good feedback to offer and good ideas on how to solve various flaws, you might want to become a user-x specialist. For this job, you need creative thinking, knack for innovation and some understanding of software and that will enable you to find an agency or corporation to consider you as a consultant. 
Interior designer
If you always had a special talent for planning, design and details, you can consider interior design. Since this is a very wide term, expect to have a lot of different paths to take, from commercial and industrial space construction and design to retail and home design. Some of the tasks you can expect to do are communicating with clients, concept discussions, client request evaluation, building design development, interior organization and work with contractors and tradespeople. 
Alternative: If you're looking for something more artful where you can fully show off your vision, you can enter the set and exhibit design industry. People working on these positions design sets and exhibits for movie, Tv and theater industry and set up special exhibits. The project growth is on the rise and experts predict that the job demand will go from 10 to 14% in the next six to seven years. 
There are still plenty of job openings and viable career paths for us creative Millennials, you just have to know where to look and what skills to acquire. So, keep your career options open and you'll definitely find something that offers good pay, life/work balance and job satisfaction.