14 Things that make up a Good Caterer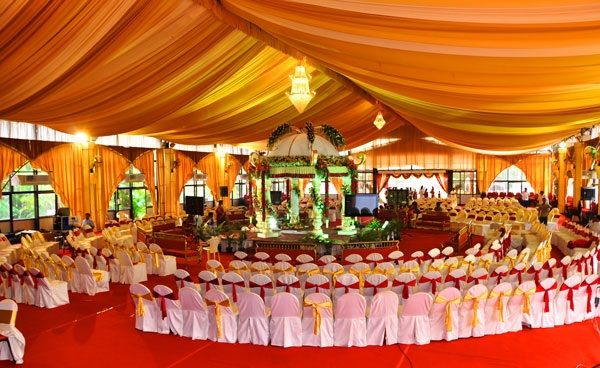 Catering is a type of service that provides food on different occasions whether it be a wedding, official party or any celebration. Owning a catering business, therefore, can be very tricky as it requires special skills and tact to deal with high-pressure situations.
Either you run the business or own a company of event management, you need to be significantly responsible, intelligent and hard-working. With adequate planning and decision making, all of these elements are achievable to make a good name for your business in the market.
Maintaining the standard of your company in the market requires lots of effort and sleepless nights. In the face of heightened competition, no business can survive without employing some powerful skills that can take it to newer heights.
The catering business also requires marketing skills, public relations, financial management, and some extraordinary culinary sense to establish yourself in the industry.
Speaking of competition, many high profile catering companies are successfully operating in different cities, such as caterer Naples. They are doing their best to deliver scrumptious food and services of talented chefs, with special attention to presentation and servings.
If you intend to start a catering business, then you must read this article for guaranteed success. We will be assisting you and will share all the relevant factors that will help you turn into an excellent, renowned and reputable caterer.
Many caterers forget to pay attention to the presentation of the food and fail to receive appreciation from their clients. Your presentation tells a lot about the standards of your service and policy.
There are also other important factors to truly impressive catering, such as:
QUALITY OF FOOD:
No matter how splendid our servings or presentation are, poor quality of food can spoil everything and most importantly you may lose your customer's trust.
Every caterer needs to pay high attention to the quality and taste of their food as it is the only way to win the hearts of the clients and make their events remarkably awesome.
There should be no compromise on the taste and standard of the food and ingredients, and it should also pass all hygiene and safety standards.
KNOW YOUR CLIENT
Be true to your customers as this is the only way that you will understand them and their choices. Make sure to listen carefully to all their suggestions and ideas good ideas for making their events successful.
Use your skills, experience, and tact to deal with your customers. Be gentle and polite, and make sure they return from the venue satisfied.
BUILD TRUST AND LOYALTY
Either it is business or relationships, trust and loyalty are very important as they help to make the bond even stronger. Inform your client about the possible food allergies that can take place with a certain food, and know their preferences.
This will also save you from embarrassment in the middle of an event. Also, pay attention to the cooking methods and ingredients as they have a decisive impact. Discussing certain issues with your client will help establish a strong mutual relationship.
PLAN THE FINANCES
It isn't impossible to run any business without proper financial planning. You should have the details of the expenses of your business at your fingertips to maintain its standards.
Plan your budget according to large scale events, such as Christmas and Thanksgiving and make the most of it to establish your company's reputation.
BE CREATIVE
To become a successful caterer, you have to be creative and productive and demonstrate these skills in your services, presentation of food, and recipes.
Make sure to come up with unique and different ideas every time to emerge as a unique and successful caterer. Not just the food or drinks, but your style of serving the food should be distinctive enough.
BE ATTENTIVE TO DETAILS
There is no room for errors when planning an event for your customers; from the cleaning and arrangement of cutlery to the quality and representation of food, all things should be proper and on point.
Do not ignore minor details as even a small negligence can create a mess. Serve the menu as per the crowd's taste and occasion.
SHOW FLEXIBILITY
If you want to become a good caterer, then you have to be flexible with your style, creativity, and menu and the presentation. You should never be monotonous in the arrangement of your events.
Listen to the needs of your customers and work accordingly to deliver to everyone what they want to make their occasion memorable.
You should be able to manage all the necessary arrangements even at the last moment if your clients demand to make the event exceptional and remarkably different from the previous ones.
DRINKS ESSENTIALS
No menu is complete until and unless you add drinks in it. Serve your customers some extraordinary tasteful and good ones to make their evening memorable and interesting, as this is the way to lighten up the atmosphere and the ambiance.
You can also set up a bar in the event so people can enjoy making their cocktail or mocktails.
Serve your guests with high-quality beverages so they can enjoy their meal with these amazing drinks but the safety of the guests should not be compromised in any way.
BE A GOOD MARKETER
Either you are running a restaurant or a catering business, you need to use your marketing skills to promote and expand your business. Carry out research and use the right marketing strategies by posting ads on social media or asking celebrities to give you reviews for your amazing services.
By creating a page on social media is the best way to get the attention of people and make your catering business famous in the town.
You can also post daily updates about the latest addition to your menu, cutlery, and deserts. Start giving discounts on availing your services at Christmas or winter's wedding to make your customers.
FOCUS ON CUSTOMER CARE
No matter how much effort you put in, it all comes down to your customers. Always pay attention to customer care. Be very polite, gentle and soft in attitude and listen to them carefully.
Avoid any rigidity as it will spoil your relationship with your customers. A happy customer is bound to refer your company to many others, ultimately bringing more business and profit.
BE A GOOD AND EXPERT COOK
You can never be a good caterer until and unless you give importance to the cooking methods. Make sure the cooking ways are safe and comply with all the essential stages of safety.
Your chefs and cooks should have profound knowledge regarding the good safety laws and expert cooking methods to avoid any accidental hazard.
Only a single mistake can put a reputation on stake so better careful than being ashamed. To avoid such incidents, ask your chefs and cooks to take necessary classes on food safety and culinary ascents and maintain the level of hygiene.
TAKE CONTROL OF YOUR BUSINESS
It is not easy to be in the market for a long time, sometimes your services and staff do not co-operate and sometimes your finances. Better to keep a regular check on your expenses and monthly incomes and do not forget to account for your profit and loss.
These are the pro tips to sustain your position in the industry for a longer period. Take the notice and control of food shortages, storage conditions, and other charges related to cutlery, and utility bills. Your administrative skills are highly needed to handle such spots.
LEAD YOUR STAFF
Running any business can be very hectic, the same way, catering also demands. Handle everything with the cool head and manage your staff including, dishwashers, cooks, servers, and cleaners.
Be a smart and friendly leader and ensure the safety precautions, cooking methods, serving styles, briefing on the regulations, and other important stuff.
BE PASSIONATE
Want to be distinctive and different from other caterers?
If yes, then opt for some amazing and unique ideas and be passionate about your business. You need to be enthusiastic and energetic especially for occasions like late night parties or wedding seasons.
Be motivated to inspire your staff, even at the time of crisis so they also will not lose hope.
CONCLUSION
Nothing in this world is impossible, you just need to be focused, patient and determined towards your goals. Again, you have to be courteous with your customers to turn into a good and renowned caterer.
If you can create an environment with your clients where you and they are working hand in hand, you will emerge as a successful caterer in no time.
Remember to focus on the quality of the food and the drinks. Being creative as a unique brand plays a huge role in making any catering event successful.