PACHMARHI- THE QUEEN OF SATPURA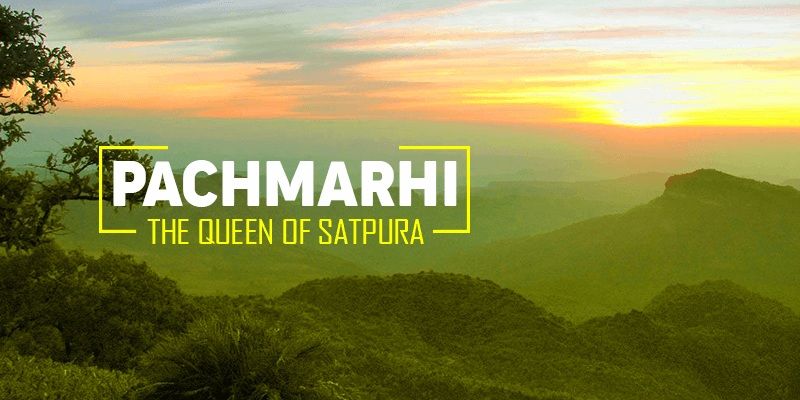 Pachmarhi is located in Madhya Pradesh in the Hosahangabad district. It is popularly known as 'Satpura ki Rani' as it is associated with the Satpura range and has the highest height of about 1067 m.
It is not a heavily crowded area and as it is located on the hilltop it serves the Indian army. Pachmarhi is the essential part of your central India tour.
HISTORY
Panchmarhi as the name suggests 'Panch' means five and 'Marhi' means caves. These are believed to be hostaged by the five Pandav brothers when they were in exile.
These caves located in the hilltop are the selling features which draws the tourist as it gives vintage feels.
It was spotted by British captain James Forsyth and Subhedar Major Rathoo Ramji Powar as a hill station which may help in defense of British troops.
Later after independence gradually the population increased and it became more renowned.
It has a very popular sanctuary which is home to many rare species of birds, animals, and reptiles.
CLIMATE
The temperature here remains warm and mild throughout the year, however, during summers may become the hottest month.
It is mainly during the summers that most of the rainfall is observed. During winters the temperature here falls making December the coldest month here.
TOP TOURIST ATTRACTIONS OF PANCHMARHI
Panchmari is mostly popular for its sanctuary but there are many nearby places which are worth visiting.
Some of them are
BEE FALLS
This is the most popular tourist attraction in central India. Its name comes from as from distant it seems like the sound of a bee.
2) JATSHANKAR AND MAHADEV CAVES
As the name suggests these are dedicated to Lord Shiva. The Jatshankar and Mahadev caves are situated on the mountain with fresh water dripping from them feeding the nearby water bodies.
This place is also considered to be holy as it is believed it is here that Lord Shiva concealed himself from the wrath of Bahmashur.
3) SILVER FALLS
This name like other tourist locations in Panchamrhi also has some resemblance. It falls from a height of 2800 creating a silver line which gives its name.
It is a popular tourist spot for the explorer. People who are wildlife enthusiast and love new experiences visit here. It is also known as Rajat or Prapat falls or big falls.
4) DHOOPGARH
This is the highest range of Satpura range. It is a great experience and usually isolates. It is mostly visited by tourists who love thrill and adventure as the only way to reach here is by trekking.
As the name suggests 'Dhoop' it is a great place to experience sunsets and sunrises.
However, it is difficult to access as the only way to reach there is by trekking which involves passing through some harsh valleys and waterfalls.
HOW TO REACH PANCHMARHI?
There is no direct flight for Pachmarhi. And the nearest airport is that of Bhopal which is at a distance from 238.4 km making it troublesome.
There are some other ways like a railway station. The nearest railway station is of Pipariya. Pipariya is only 47 km away from Panchmarhi and not a big area.
Another way to reach Panchmarhi is by road by Nagpur which takes 8 hours.