Top 13 Rakhi Gift Ideas to Evoke Your Feelings of Love & Care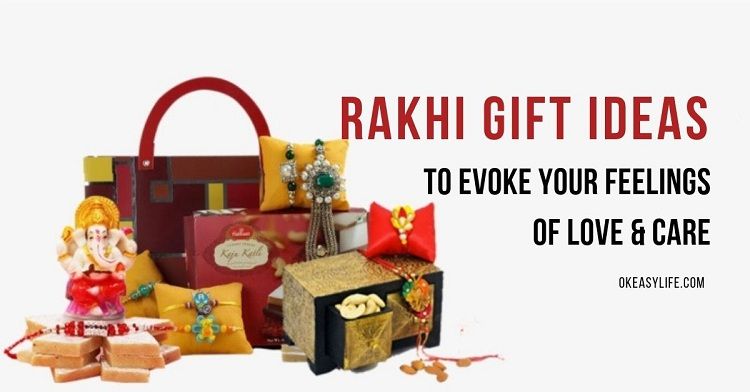 Raksha Bandhan is not just only two words. These words signify the whole meaning of the pious bond shared between brother and sister.  Raksha Bandhan means "a bond of protection," which one can experience in the relationship of brother and sister.
The festival holds a great significance in Hindu culture, which makes this festival truly important in everyone's lives. The festival is celebrated by following a religious ritual when a sister ties a sacred thread of Rakhi on her brother's wrist and pray for his prosperous life.
Whereas a brother, in return, present her some adorable gifts with a vow to protect her from the evils of life. The festival of Raksha Bandhan also gives you an excellent opportunity to express the inner feelings of love, care, and respect for your brother and sister.
Yeah! It's true! No matter how much you fight or hate each other, but there is something which strengthens your bond and that is love.
So, this Raksha Bandhan, reveal the innermost feelings of your heart by gifting them lovely Rakhi presents.
Keeping in mind your sentiments related to this festival, we have come up with the article listing the best Rakhi gifts that are perfect for making your bond special as well as ideal to express your every single feeling in a great way.
A Photo Album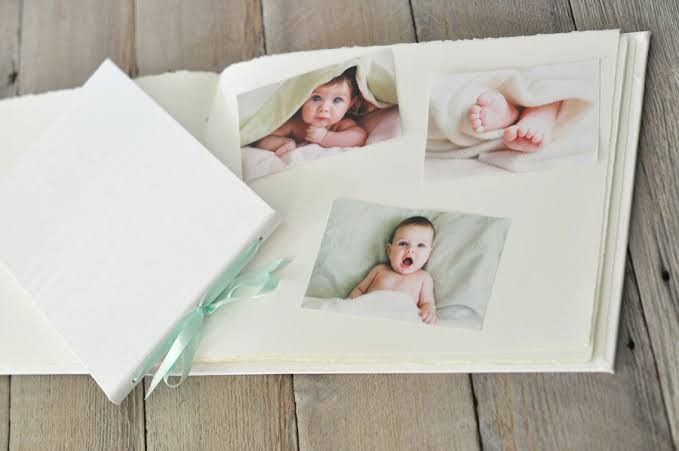 When it comes to expressing the most profound emotions of your heart, then you may fall into the dilemma of what to buy or not.
This year, go with the simple idea of gifting a photo album featuring the beautiful and cheerful memories you have spent with your brother or sister.
This way, you can easily tell them how precious they are in your life. This Raksha Bandhan, relive those hilarious memories of childhood which are as unique as they are.

Jar Full of Reasons "Why you are the best bro or sis?"
When you have a brother, sister or both, there will be countless reasons "why your siblings are the best gift."
Right?
This Raksha Bandhan, just write down your feelings on pretty paper, put it all into the jar and gift it to your siblings. To make your gift more alluring, you can also decorate with colorful papers, sparkles or any kind of decorative items which can make it attractive.
You can buy such a gift from your nearby shop or make it on your own hands. It is a creative piece of gift and definitely helps you in expressing your feelings.
Flowers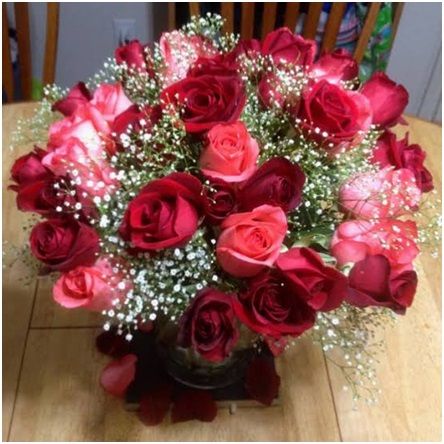 If you are a little shy type of person who is unable to speak our his feelings, then it is not a big matter. There is no need to feel depressed.
You can still express whatever is there in your heart with a unique floral gift.
Yes! Flowers speaks the language of the heart. It evokes what words can't. This year, send rakhi online along with a beautiful bouquet of flowers to increase the charm of the festival and exhibit the depth of your relationship.
Personalized Cushion
Looking for a unique gift that will always remind siblings, how much they are special in your life?
Here is a unique present which will definitely meet your expectations and make them feel super happy. Bring a cushion featuring the heart-touching message for them and giving comfort as well while watching a movie or taking a nap.
Thanks to today's modern technologies which make it possible to get the desired message, quote or image imprinted on it.
Handmade Gifts
There is nothing as special as the handmade gifts are.
But what really makes this gift alluring?
What so special about this?
Actually, such kind of gifts show the efforts, dedication and time you have put into creating a particular gift.
So, if you are good enough at crafting, then you must try this gift idea. With the little research work on the internet, you can easily come up with a special gift and express your every single feeling in a sweetest possible way.
Handmade gifts like a greeting card, a gift hamper, photo collage, photo frame, scrapbook, etc are ideal to bring a smile on their face.
Books
Do your siblings spend their spare time reading books?
Hey, then you must try this gift idea to make them feel special on this festival of brother and sister. Grab the book of his favorite genre and wish them a very Happy Raksha Bandhan in a unique manner.
Whether they love mystery books, science fiction, fairy tales or inspirational books, you can gift any book of any genre which matches their interests.
Really, they will be going to remember this wonderful gesture from your side forever.
Designer Mugs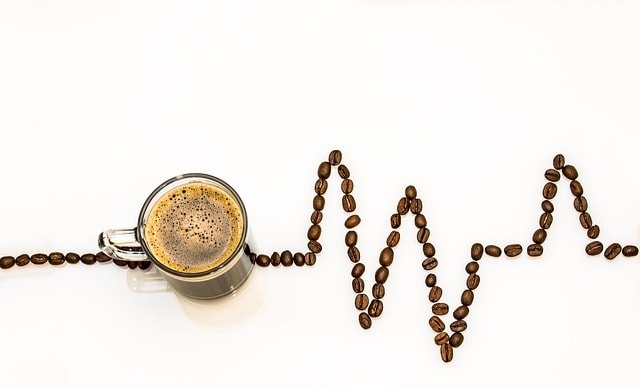 If you want your gift always remind your siblings daily about how much you really care for them, then this gift is ideal for you.
Whenever your siblings take a sip of coffee out of this mug, the memory of this occasion will strike into their mind and remind them your eternal love and care for them.
But if you want to make this gift unique and more personal, then you can also get it customized with an image of your brother/ sister or with an attractive quote like "World's Best Bro/Sis" written on it.
Health Gift
Let your siblings know how much they are really important in your life with this health gift.
A hamper loaded with healthy and delightful products like energy bars, chocolate crunch rocks, baked chocolate, crunchy jackfruit, slimming teas, sugar-free dates, soya nuts etc, will help them to commit to health without giving up on taste.
With this gift, they will come to know how much you care for them. Really! They will definitely appreciate your choice of gift.
Rakhi Combo
Gift your brother and sister a fantastic hamper that is always ready to indulge the recipient in its amazingness.
Raksha Bandhan is the beautiful day of celebrating the bond of love shared between a brother and sister.
Such a celebration definitely demands something extra special that can heighten up the joy of the festival in a great manner.
In this regard, gift hampers can go a long way to make your siblings feel special as well as it won't affect your pocket anymore.
Take Them Out for Dinner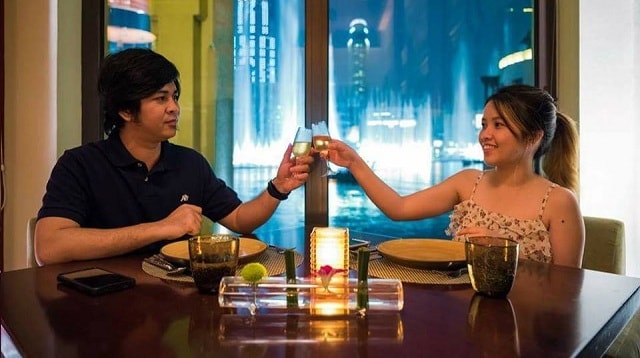 Hanging out with your sibling is the best way to spend a great time with them. Right? Take them out for a delicious dinner at a favorite restaurant and enjoy this festival in a great way.
Hey! But don't forget to buy a gift as it is the perfect medium to convey the best wishes of this wonderful occasion.
This idea always works best as now you have the time to express your feelings towards your brother and sister.
A Chocolate Cake
Sometimes the sweetness is enough to exhibit whatever resides in your heart. In such a case, nothing can be better than chocolate cake.
This delight is loved by everyone and very well know how to speak your feelings out. A delightful cake decorated with choco flakes along with the cherry toppings definitely adores the day with sweet memories.
If you want to make it more special then, you can also avail the cake delivery services offered by numero of online cake delivery platforms. So what are you waiting for?
Personalized Phone cover
You may be tired of gifting the same things every year. Right?
So, if you are on the hunt for the unique gift, then this idea will definitely meet your expectations. Give your sibling's phone an amazing look with a personalized phone looks featuring their beautiful image.
You can easily get this service online from any portal and transform your simple gift into the most beautiful present. This personalized Rakhi gift will showcase your love in the best manner.
Tech Gifts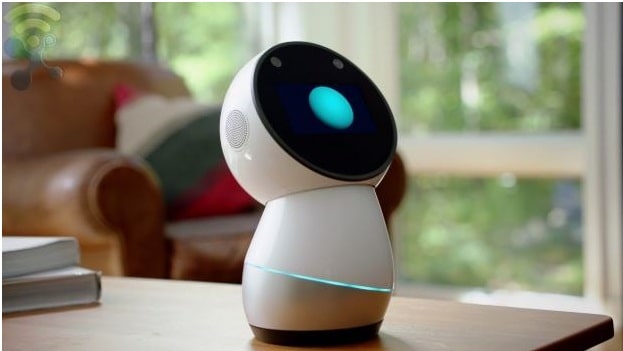 If your sibling's like to be surrounded with gadgets, then give them a chance to flaunt in front of others with the super tech gifts. This way, you can easily show how much you better know about them. Right?
You can gift a Bluetooth speaker, power bank, headphones, amazon echo, and many more which you find trendy as well as perfect for making them feel awesome.
You can also go through the list of top stylish gadgets 2019 on various websites to grab the best for your siblings.
Conclusion
The primary motive of curating this article is to meet all your searches related to Rakhi gift ideas so that you can celebrate such a lovely occasion of Raksha Bandhan in a memorable manner.
We hope that this article succors you in finding your perfect gift. The essence of Rakhi festival lies in the beautiful relationship shared between a brother and sister and the gifts are just a medium to make it even more beautiful.
Enjoy the special occasion of Raksha Bandhan with your brother and sister. But don't forget to tell them what they really matter in your life.
Happy Raksha Bandhan!
Check more Gift Ideas
Congratulations Gift Ideas for Husband